Indonesia Diving
Bali & Lesser Sundas
Many boats diving the Lesser Sundas and Komodo depart from Lombok
As you travel east from Bali through the archipelago known as The Lesser Sundas (or Nusa Tenggara), the diving gets progressively more and more exciting... and the facilities get more basic. With the exception of the magnificent Amanwana resort on the tiny, pristine island of Moyo just north of Sumbawa, comfortable places to rest one's head at night become far and few between.
For the intrepid diver, this can offer a world of new and exhilarating experiences... and a few challenges too! The alternative is a liveaboard.
Several companies offer liveaboard diving cruises through the area, most focussing on the spectacular Komodo National Marine Park, home to the infamous dragon of the same name. A few go further, passing along the north coast of Flores to the remote islands of Alor and Wetar which some believe to be home to some of the best diving in the World.
Boats take several forms from converted wooden fishing boats to steel hulled ships or large motor yachts. Perhaps the most romantic, however, are the traditional Pinisi sailing schooners (pronounced "Finisi"), originally built by master boat builders in Sulawesi as trading ships for Buginese sailors, but now adapted to create deluxe liveaboard dive boats.
For those seeking the thrill, the land route offers numerous cultural encounters along the way and some spectacular scenery. A few small dive operators do exist in Flores and West Timor, and one especially inventive father/son duo run a periodic dive "camp" in Alor, setting up temporarily for a month at a time in a local hotel, contracting local fishing boats to get them to the best dive spots.
Such adventurers may get the chance to visit the splendid multi coloured lakes of Keli Mutu volcano, traditional villages and extraordinary spider rice fields (see picture) of Flores, and pick up some fine examples of ikat from local weavers.The Lesser Sundas
The numerous islands which make up The Lesser Sundas - including Komodo, Flores, Lombok, Sumbawa, Sumba and Timor - vary enormously in flora and fauna. Most visitors never make it as far as these far-flung, little-populated islands - except to visit Komodo and tourism is in it's infancy.
Bali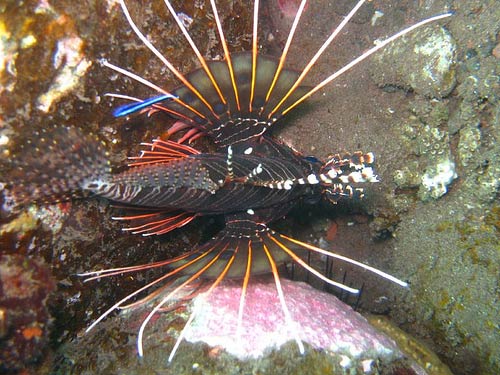 The Balinese have reason to feel lucky the "Island of the Gods" truly is a ...
more info »
Komodo National Park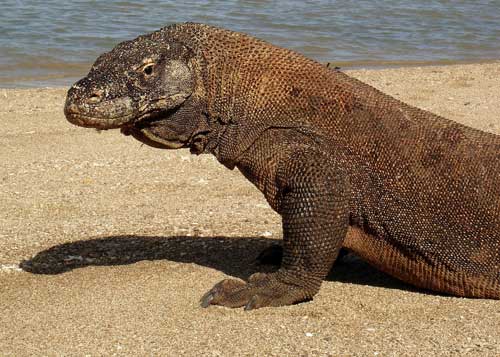 Komodo is a World Heritage Site best known for its most ancient inhabitant the infamous ...
more info »
Gilis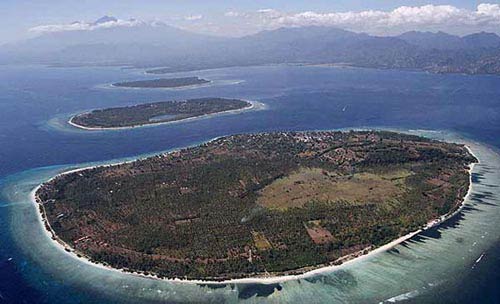 There are over 3,500 marine species living in the reefs and seas of Indonesia. ...
more info »
Nusa Lembongan

Lembongan Marine Park
Some of the best diving within easy reach of Bali, ...
more info »
Nusa Penida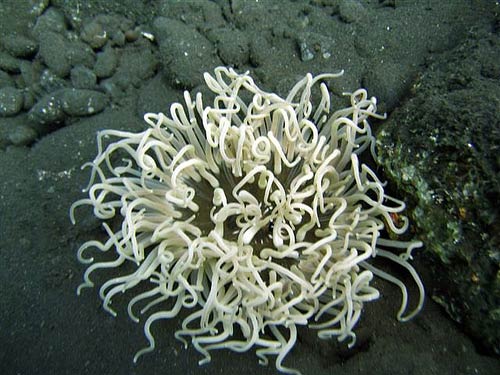 Nusa Penida is south of Bali. The area consists of three big islands: Nusa Penida; Nusa Lembongan, ...
more info »
Tulamben Bay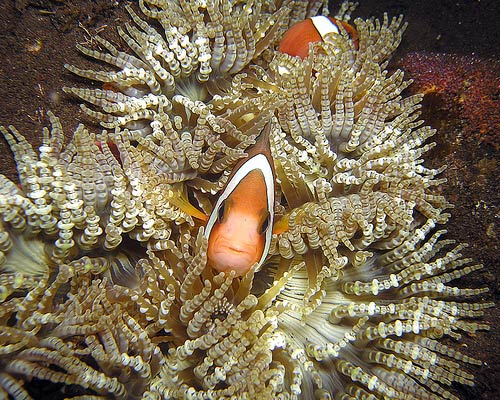 Tulamben has become Bali's most famous diving area and therefore it is ...
more info »
Flores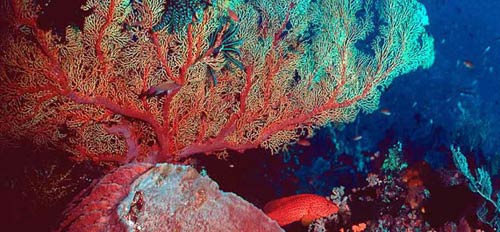 Discovered by Portuguese explorers in 1512 who named this island Capo de Flores or ...
more info »
Sumbawa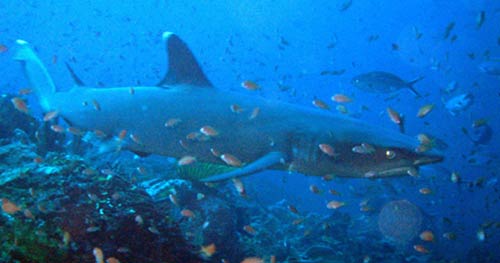 Sumbawa Island lies between Lombok to the west and Komodo Island to the east, and is dived ...
more info »