Cambodia Sports & Adventure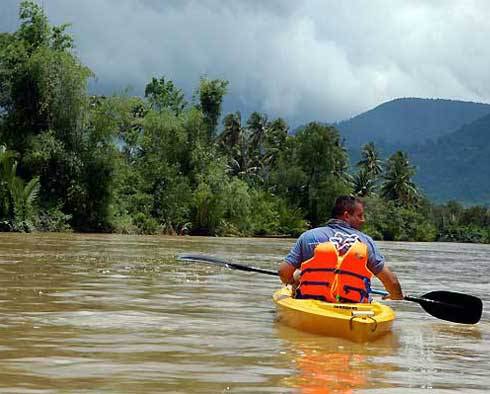 Price upon request
Kayaking Kampot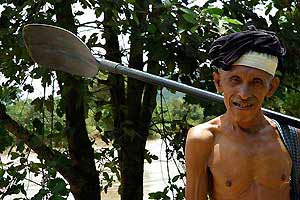 Kampot Province is quintessentially Cambodia - verdant, shimmering rice paddies puntuated with sugar palm trees, with a backdrop of karst limestone hills and the infamous Bokor Tabletop mountain... from where the Kampot River flows down to the French Colonial era river port town of Kampot itself and out to the Gulf of Thaland.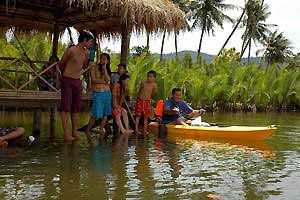 As the river descends to the plain it passes through a series of rapids before turning into a lazy, meandering, jungle-lined snake, with mangroves and rural villages sprinkled along its banks. Fishermen beat the waters and children play by the banks. As you paddle further downstream past the old colonial riverfront house, you emerge into a wide rivermouth where ethnic Cham people populate the islands, going about their fishermen's lives as they have for centuries.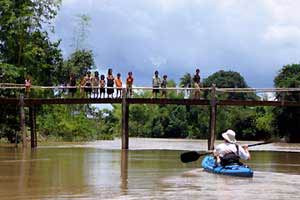 We can arrange to take you and the kayaks further upstream and on up a tributary river for put in for a delicious half day paddle downriver, exploring village life and meeting local folk as you go.
Notes
This kayaking adventure can be incorporated into a Symbiosis tailor made holiday to Cambodia that can be adapted and tailored to meet your dates, preferences and passions. Please contact one of our bespoke holiday planners to create the ideal itinerary for you.
* NOTE. Prices indicated on this website are shown as a guideline only and may be subject to currency fluctuations, banking fees and other changes outside our control. Pricing information is available in
other currencies
.