Cambodia Escapes & Hideaways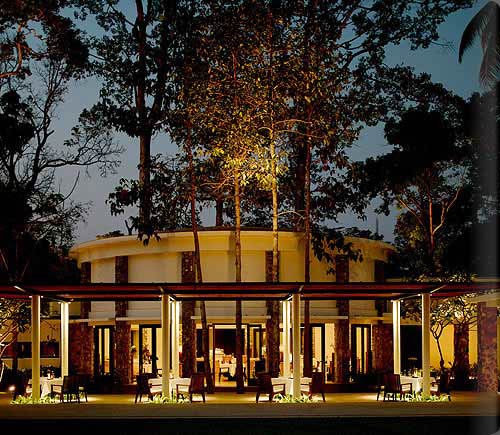 in town, From £365.00
Amansara Resort
Siem Reap, Cambodia
AMANSARA RESORT
The name Amansara derives from the twinning of the word aman (Sanskrit for peace) and apsara (the heavenly nymphs of ancient Hindu texts who emerged from the primordial churning of the oceans with the power to change their form at will and to bestow luck on those they favoured). The resort is located in Siem Reap, the cultural capital of Cambodia.
The enclave was once the guest villa of King Norodom Sihanouk. It has been transformed into a 12-suite retreat that provides an ideal base for exploring the temples of Angkor and the sophisticated culture of the Khmer civilization. Amansara has the inviting ambience of a gracious home and is set in a private garden compound with mature, shade trees.
ACCOMMODATION
Suites: Amansara has 12 suites, similar in design, featuring an open plan setting with finishes in terrazzo and timber. Colours are muted and earthy. Entry is to a combined sleeping and living area that contains a large writing desk and a king-size bed.
Adjacent is a dressing area with hanging cupboards and drawers. The lounge has a large sofa, and informal circular dining table and chairs. Beyond, and leading down a few steps, is the bathroom which opens onto a light-filled courtyard featuring a water garden and cushioned banquette. The bathroom contains twin vanities, makeup mirror, a large soaking tub and a separate shower and toilet. A floor-to-ceiling glass partition separates the toilet from the courtyard, letting in light and patio views. Each suite is air-conditioned, with ceiling fans, telephone (twin lines for Internet access), room safe and a CD music system.
FOOD AND DINING
The Dining Room, near the swimming pool, is a focal point of the property and unique in design. It is circular in shape with a soaring seven-metre ceiling and an informal ambience for dining or all day lounging. The menu offers both traditional Asian and western cuisines and features the freshest of seasonal produce. The Dining area also features a range of books, a large map of Cambodia, and a walk-in wine cellar where guests may make their selection. Guests may also dine and snack poolside, or enjoy their in-room complimentary mini-bar that features several local items.
FACILITIES
Library: The library provides a range of coffee-table books, travel guides, novels, magazines, daily newspapers and complimentary Internet access through an in-house laptop. Also on offer are a range of audio CDs, board games and a comprehensive collection of reference books on the Angkor temples and Khmer civilization.
Gallery: The gallery provides a variety of hand-woven silks, lacquer-ware, jewellery, local handicrafts, textiles, souvenirs, apparel and sundries.
Swimming pool: Most of Amansara's suites are set around a central, grassed courtyard. At one end of the lawn, adjacent to a shady pergola, is a 17.5m swimming pool with sundeck.
General Information
Name : Amansara Resort
Destination : Cambodia
Location : near to the centre of town, the Royal Gardens, the river, and just 7 km from Angkor Wat
Seasons : Year round
Capacity (max no. guests) : 24 in 12 suites
Accommodation
Room Types : 12 suites, similar in design, featuring an open plan setting with finishes in terrazzo and timber. Colours are muted and earthy.
Showers & toilets : en suite
A/C : yes
Hot Water : yes
Further Information
Electricity : 220V
Fire warning system : yes
Fire extinguishers : yes
Fire escapes : N/A
Entertainment : Air Condition,ceiling fan,telephone(twin lines and internet access) CD music system
browse all escapes & hideaways
* NOTE. Prices indicated on this website are shown as a guideline only and may be subject to currency fluctuations, banking fees and other changes outside our control. Pricing information is available in
other currencies
.