Cambodia Escapes & Hideaways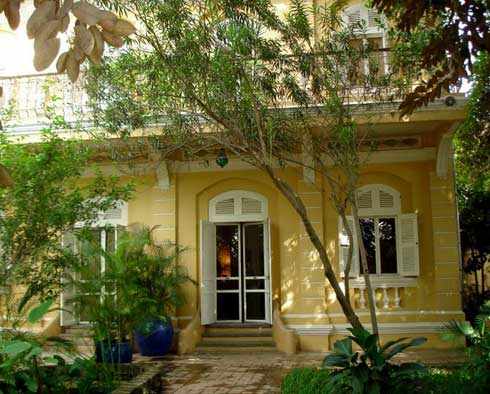 in town, From £42
La Villa
Battambang, Cambodia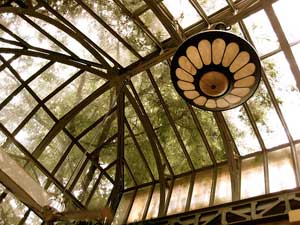 Situated on the banks of the Sangker River in Battambang, in the west of Cambodia, the hotel La Villa is a haven for peace and tranquility. This guest house is an ancient colonial residence from the 1930's filled with Art Deco and antiques that will entice all connoisseurs.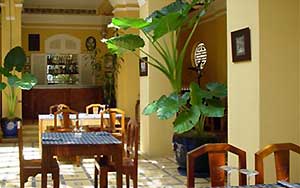 La Villa was constructed in the 1930's by a tradesman from Battambang, this colonial architecture was very fashionable during the French colonial period. The proprietor, Mr Eap Heo later bequeathed his home to his two youngest children who then lived in the residence till the coup d'etat in 1975.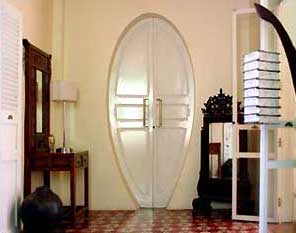 After the Khmer rouge period, the house became the general quarters for the Vietnamese army. It was given to a Cambodian general after their departure.

For many years, the house was partially leased and squatted before it was sold in 2004 to a young expatriate couple who were mesmerized by the charm and beauty of this ancient house.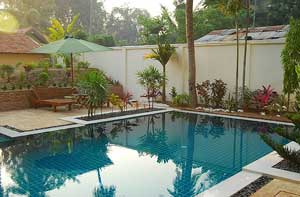 After significant renovations, the house and its outbuildings regained its splendor in the form of a charming 7 bedroom guest house with a swimming pool that will captivate anyone that would like to re-live and experience an Indochinese atmosphere. The 1930s colonial era ambience has been cleverly invoked with Art deco furniture, period style electrical equipment such as the fans, and old photos that have changed in color due to the passing of time.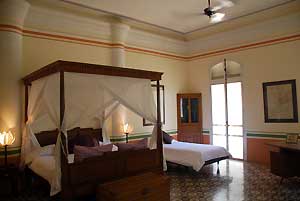 Accommmdation
La Villa has 7 rooms available (6 in the main house and 1 in the house nearby the swimming pool), all unique in their own way, decorated with Art deco furniture, antiques and colonial era photographs.
Facilities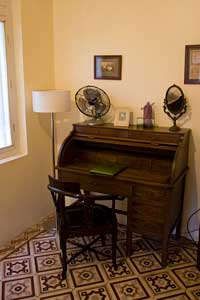 Four-poster beds with mosquito net (Room 1-2-3-4-7) or khmer traditionnal bed without mosquito net (Room 5-6). each with:
Private toilet with bath or shower
Hot and cold water
Air Conditioning
Fan
TV set and cable network
Light Summer Duvet
Wardrobe
Working Desk
Safety box
Coffee and tea facilities
DVD player in each room with a large choice of DVD for rent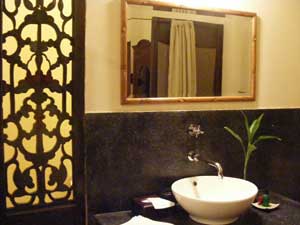 Ground Floor
3 rooms available for single or double occupancy: 1 queen size bed

First Floor

2 suites with private balcony, single or double occupancy with 1 king size bed, twin or triple occupancy with 2 beds: 1 king size bed + 1 single bed, or
triple occupancy with 3 beds, 1 king size bed + 2 single beds.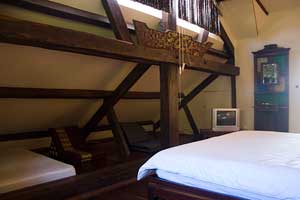 Top Floor

2 rooms with a terrace and view of the river, single and double occupancy with 1 queen size bed, or twin / triple occupancy with 2 beds, 1 queen size bed + 1 single.
browse all escapes & hideaways
* NOTE. Prices indicated on this website are shown as a guideline only and may be subject to currency fluctuations, banking fees and other changes outside our control. Pricing information is available in
other currencies
.