Cambodia Escapes & Hideaways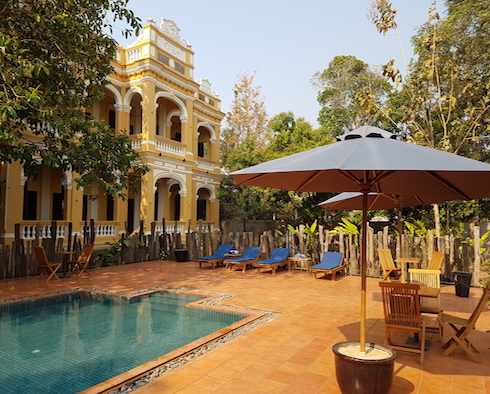 in the bush, From £58
Le Relais de Chhlong
Chhlong, Cambodia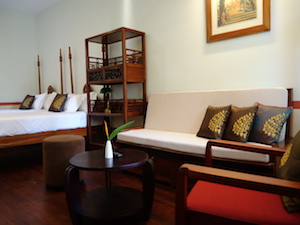 For anyone nostalgic for a bygone age, Le Relais de Chhlong is a gem! This amazing colonial period villa (from the year 1916) located on the Mekong riverbank just a kilometre from the centre of Chhlong has been lovingly restored, providing an alternative to sleeping in Kratie Town, about 30km south of Kratie.
Beautifully restored & expanded to its former glory, Le Relais de Chhlong re-opens its doors in February 2018.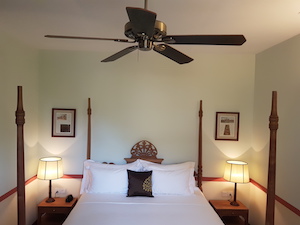 Set in a gorgeous tropical garden, the hotel features 10 comfortable Suites, with a private living room. The swimming pool, perfectly anchored in front of the Mekong, allows you an incredible view. Khmer and European food are offered in the on-stilts restaurant and at the bar.
Le Relais de Chhlong offer 2 types of Suites: 4 Suites with a Mekong view & 6 Suites with a Garden view
All Suites features: Air-conditionning, Fan, Desk HD TV, Balcony, Free Wifi, Large bathroom, Safety box, Hairdryer, Coffee & Tea maker.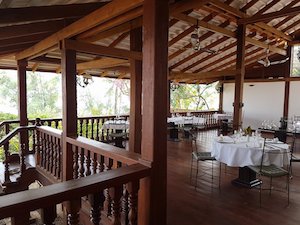 Chhlong is a typical, rural town with only simple eateries and a central market square, where there are a number of other crumbling colonial period buildings. For people travelling to Mondolkiri who would like to break the long journey, staying in Chhlong would shave a few kilometres off by avoiding Kratie town. Otherwise, a night or two in Chhlong offers a genuine rural Cambodia experience.
browse all escapes & hideaways
* NOTE. Prices indicated on this website are shown as a guideline only and may be subject to currency fluctuations, banking fees and other changes outside our control. Pricing information is available in
other currencies
.