Cambodia Cycle Touring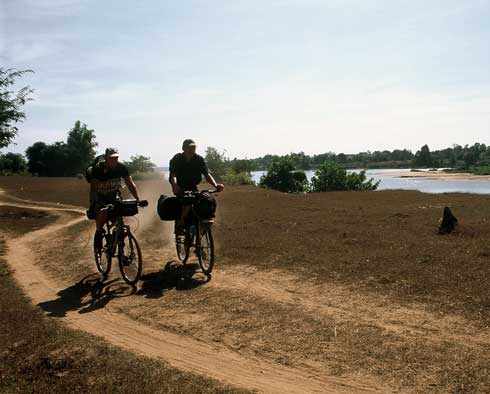 Price upon request
Angkor & The Mekong by Mountain Bike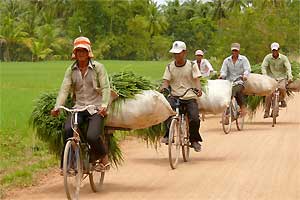 The lifeblood of the ancient Angkorian Kingdom was the mighty Mekong River, the richest, most bio-diverse river in the world which flows from the Yunan-Tibet Plateau through China, Burma, Laos and Thailand to Cambodia where, during the monsoon season, it backs up the Tonle Sap river creating a massive floodplain and the largest lake in south East Asia. This lake is rich in fish, providing the protein needed to feed what was then the world's largest city, Angkor Thom.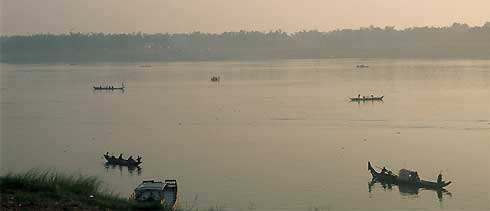 Starting from the capital, Phnom Penh, our route follows the Mekong's riverbank to the colonial-era town of Kratie, discovering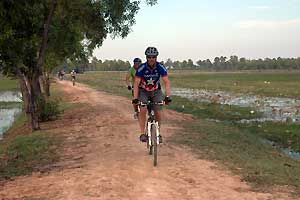 river islands, villages, rice fields and fishing communities along the way, before proceeding to visit the ancient temples of Angkor, including the famous Angkor Wat, the world's largest Hindu Monument, located at the head of the massive Tonle Sap Lake.

The mountain bike route will follow minor roads, dirt tracks and trails trough rural farmlands, rice fields and rubber plantations. You will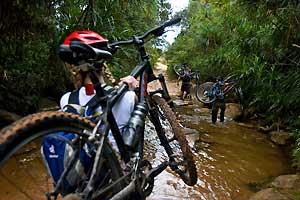 visit local markets for a close encounter with rural Cambodian people, and will include a home stay on an island located in the middle of the river.

There will also be a chance to encounter the rare and endangered freshwater dolphins that are residents of the Mekong River.



Cycling distances will vary from around 80 to 150 km per day… depending on your speed and fitness as a support vehicle will accompany you throughout to provide refreshments, drinking water, and relief from pedalling when needed.
* NOTE. Prices indicated on this website are shown as a guideline only and may be subject to currency fluctuations, banking fees and other changes outside our control. Pricing information is available in
other currencies
.