Cambodia Cultural Discovery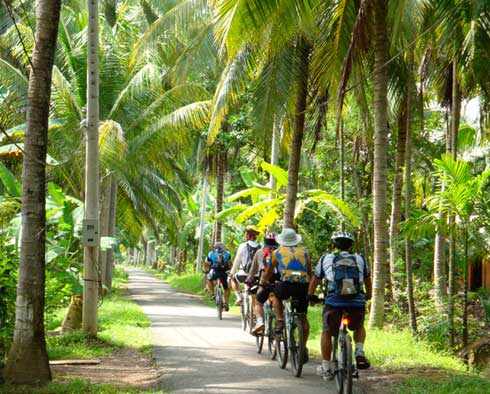 Price upon request
Discovering Cambodia by Mountain Bike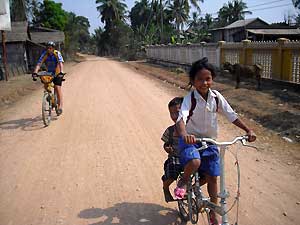 The true charm of Cambodia that captivates every visitor is its simple, rural charm and the huge welcome from village folk - especially the children. The very best way to discover this is by bicycle, following minor roads and dirt trails through verdant rice fields and forests.
This exploratory mountain bike ride takes you from the capital,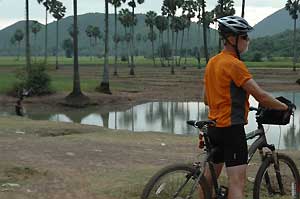 Phnom Penh, through rural countryside, characterised by verdant rice paddies dotted with iconic sugar palm trees, to the Gulf of Thailand coast, then across the great Tonle Sap lake to the ancient historical sites of Angkor.
Along the way you will experience the warmest of close contacts with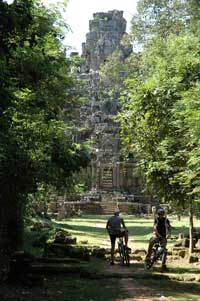 local people who live in a world that time seems to have left behind by the world, and tread the powdery white sand of the country's best beaches. You can explore the charms of French colonial-era towns that are only now enmerging into the limelight with vibrant artistic communities, and make a boat across the extraordinary Tonle Sap Lake, South East Asia's largest inland body of water.
Finally you can explore the wonderous historic monuments of the Angkor kingdom around Siem Reap, including several of the lesser visited temples... all by mountain bike.

* NOTE. Prices indicated on this website are shown as a guideline only and may be subject to currency fluctuations, banking fees and other changes outside our control. Pricing information is available in
other currencies
.