Company Background
Symbiosis Expeditions was founded by Christopher Gow, a Scot then living in London, following a visit to Thailand in 1988. After spending a month in the mountainous northwest of the country living with local people and visiting minority tribal villages, he was captivated by the simple charm of the people and their back-to-nature way of life.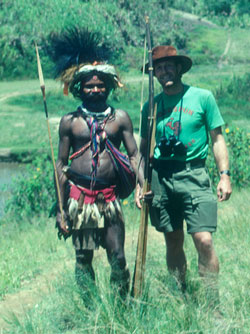 However, following this up with a more commercial trek from Chiang Mai, alarm bells began to ring as he realised that unfettered tourism was going to destroy much of that charm. He resolved that, since the march of tourism could not be stopped, he should somehow become involved in trying to steer it towards a more sensitive and sustainable path.
The following five years were spent traveling through the region, living with ethnic minority tribal groups, paddling dugout canoes down tropical jungle rivers, tracking wildlife, crossing mountain ranges, and motorcycling thousands of kilometres to remote areas.
In May 1993 he returned to London and opened Symbiosis Expedition Planning, initially operating out of the back room of his Battersea home. The draw for travel remained strong and for the next several years, Chris spent an average of 4-5 months each year revisiting the countries of SE Asia, furthering building his knowledge and appreciation of this fascinating part of the world.
Through all of these journeys, Chris endeavoured to listen to the local people and hear what they felt tourism meant to their communities and how they could harness it without compromising their traditions and lifestyles.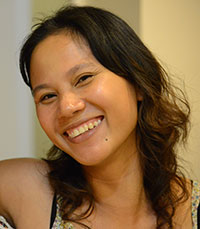 On 2 November 2002, Symbiosis opened its first Asian representative office in Phnom Penh, Cambodia, not only bringing the company closer to its subject and enabling us to more easily keep abreast of changes and new opportunities, but also so that the local people here Asia will have a greater stake in what we do. Lam Quynh Anh, Christopher's co-director, joined the firm in 2004 becoming a director and shareholder in 2017. She recently moved to Hanoi with her British husband, Andy, from where she now heads up operations.
Over the years, many friendships have been born and experiences shared -- with people from both mainstream communities and ethnic minority groups -- and an extensive network of local partners and guides established. It is this strong network of trusted friends that enable us to offer you the quality and diversity of experience when you come to visit South East Asia.