Solomon Islands Escapes & Hideaways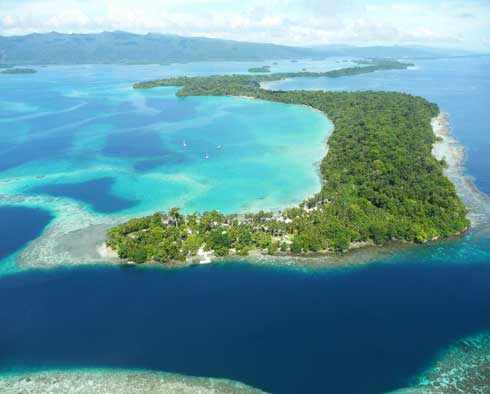 on the beach, From £141
Uepi Island Resort
Morovo Lagoon, Solomon Islands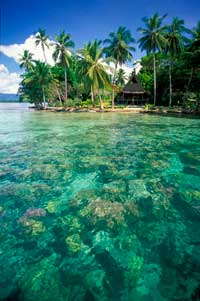 Uepi Island Resort is a small, privately owned and operated resort, located in the remote central area of the Marovo Lagoon, Solomon Islands.

Uepi Island is located as a barrier reef island on the edge of the Marovo Lagoon. One side of the island is fringed with sandy beaches lapped by clear lagoonal waters, whilst the other side has a wall of uplifted volcanic rock encrusted with corals, forming a fringing reef and a "drop-off" of approximately 2,000m depth. Uepi Resort is situated among cultivated gardens at the eastern end of the 2.5km long island and the remainder of the island is covered with pristine jungle, traversable via walking paths.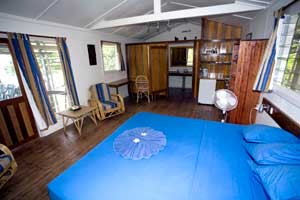 Uepi Accommodation
Uepi accommodation is bungalow style, 6 detached dwellings, 2 semi-­detached units and 2 semi-­detached guest rooms. The maximum number of beds is 32, however 20 guests is considered a full house. Four bungalows are absolute beachfront, two bungalows are set back a few metres in the gardens and the semi-­detached accommodations have excellent views of the lagoon. All accommodations are within immediate walking distance from the sandy beaches and the fringing reef areas.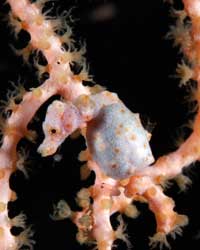 Uepi Diving & Snorkelling
Because of its location Uepi Island Resort can offer action packed, stress free holidays. The world class house reef is only minutes from the accommodation, providing a venue for unlimited free snorkelling, safely catering for guests of all levels of experience. Other snorkelling venues are just a short boat ride or extended walk away. Scuba diving is fully catered for with SSI resort to Dive Master courses available, as well as shore, boat expedition and night diving sites.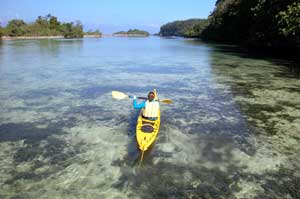 Uepi Kayaking
Both expedition and casual sea kayaking trips are possible from Uepi Resort. The expeditions incorporate the beautifully located Marovo Lodges for accommodation and meals to give participants a unique opportunity to experience the Marovo culture as well as the sensational environment of this, the world's longest, lagoon arranged.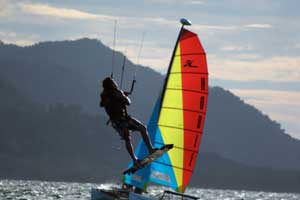 Cultural Discovery from Uepi
Other cultural trips can be arranged from Uepi Resort, using motorised boats.

Sports and other activities
Swimming, paddle boarding, windsurfing, casual paddling, bushwalking, socialising and relaxing are other popular ways to enjoy an Uepi holiday.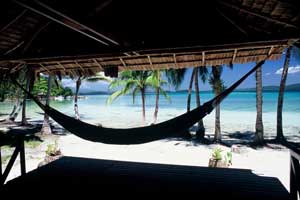 Uepi specialises in personalised holidays, made possible because of the small number of guests, friendly Solomon Island staff and the fact that it is an owner operated business. Uepi is suitable for soft and advanced adventure travellers of all ages, who enjoy seeing and experiencing life in its real, non enhanced format.
2015 Room Rates, per person in AUD
Guestroom
Garden
Beachfront
Single
235
300
315
Twin Share
205
250
265
Extra Adult
N/A
N/A
210
Children 3-6 years
49
51
51
Children 7-12 years
66
68
68
Single Sup for Christmas, Easter
& Australian School Holidays
-
60
78
Minimum Stay: 3 nights
Minimum Stay, Christmas/New Year preiod: 5 nights
Return Boat Transfers, per person, Seghe~Uepi
| | |
| --- | --- |
| Adults | 120 |
| Children 7-12 years | 40 |
| Children 3-6 years | 25 |
Diving
AUD 75 per dive, Includes tank, weight belt and weights, boat and driver and dive guide. Optional Dive Trips (up to full day) are offered to adjacent islands and areas and are subject to trip fees. Custom fees apply to dives not on Uepi Island.
Diving Package: Buy 9 dives, get one free.
Dive group books: the 9th member of the group is entitled to free accommodation, meals, diving and transfers.
browse all escapes & hideaways
* NOTE. Prices indicated on this website are shown as a guideline only and may be subject to currency fluctuations, banking fees and other changes outside our control. Pricing information is available in
other currencies
.