Solomon Islands Dive Packages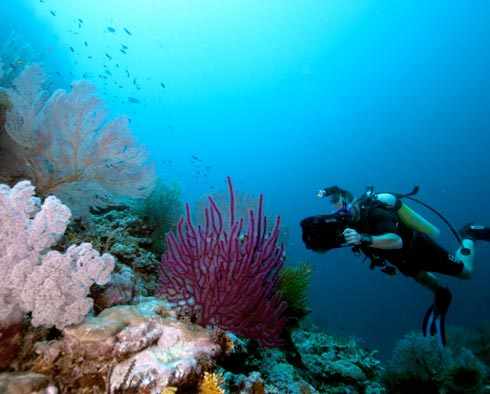 Price upon request
Uepi Dive Packages
Overview
|
Uepi Dive Sites
|
Uepi Wreck Diving
|
Uepi Dive Excursions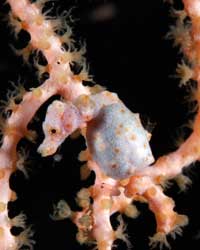 Uepi offers the unique opportunity to dive first-class sites that are only minutes away from the dive shop; conveniently located either off the edge of the island or just a short boat trip away. Diving is based on multi-level planning, beginning at 30 metres or less and ascending slowly throughout the dive, so Dive Computers are required. It is common for divers to stay in the water for an hour or so on each dive because the top 5-10 metres have endless species to discover, allowing a diver to get maximum value from each dive. Rarely will you view such diverse concentrations of marine-life in such a varied environment, ranging from lagoonal coral gardens to vertical drop-offs into
2000 metres of ocean (The Slot), mostly within the confines of a three kilometre stretch of reef.

The same basic dive rate applies to shore dives, night dives and boat dives on Uepi Island sites (see excursion dives later). The majority of expense for diving at Uepi relates to the cost of maintaining the reef and environs, as well as providing dive guides and a dive facility in such an isolated area.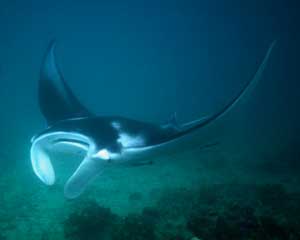 Because of the location of Uepi Island, waters may be very clear with visibility in excess of 30m or visibility may be less. Tidal current interchanging to & from the Marovo Lagoon and The Slot makes the deep water passage immediately adjacent to the resort a prime habitat for a colourful population of filter feeders such as corals & sponges as well as for reef-fish, sedentary animals and pelagics.
A great advantage for some couples is that the convenience of dive sites means that a diver can enjoy top class dives yet have plenty of extra time to spend with a non-diving companion, snorkelling, sun-baking, walking, relaxing.

Special Notes on Uepi diving
Over a period of time many exciting underwater observations have been made including Orca, Pacific Sailfish & Marlin.
At times families of Manta feed in the nearby lagoon, providing ultra close encounters.
Nautilus can be trapped and after gentle viewing released in good condition.
Mating aggregations, behaviour & spawning of fish, crustaceans & invertebrates are commonly observed.
Extreme displays of bioluminescence can be seen, usually after heavy rain. Flashlight fish frequent the area at times.
No collecting of live or dead animals is allowed at Uepi.
Over 55 species of nudibranch have been recorded.
The Nature Conservatory, during a quick-scan reconnaissance survey of the Solomon Islands, identified over 1400 fish & 450 coral species. Uepi typifies that diversity.
Uepi Island Resort is an SSI Resort & dives to industry standards.
The dive policy is that divers should have fun & dive to their qualifications & experience levels. Uepi provides dive leaders for all dives. New or extra careful divers are looked after.
The nearest Recompression Chamber is in Honiara. however it is recommended that each Diver has DAN insurance or other satisfactory medivac insurance. DAN South East Asia - Pacific, DAN America, DAN Europe, DAN Japan.
SSI Open Water Courses and Specialty Courses are taught at Uepi.
Uepi Dive Rates: AUD73 per dive, (Includes tank, weight belt and weights, boat and driver and dive guide). Optional Dive Trips (up to a full-day) are offered to adjacent islands and other areas, and are subject to trip fees. Custom fees apply to dives not on Uepi Island.
Dive Package : 9 + 1
DIVE GROUP BOOKINGS:
The 9th member of the party is entitled to free accommodation, meals, diving and transfers.
* NOTE. Prices indicated on this website are shown as a guideline only and may be subject to currency fluctuations, banking fees and other changes outside our control. Pricing information is available in
other currencies
.