Philippines Dive Packages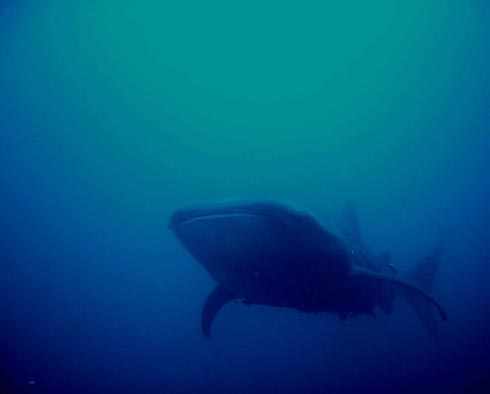 From £78 per person*
Dive Moalboal with Turtle Bay
Overview
|
7 Day Dive Package
|
Dive With Whalesharks at Oslob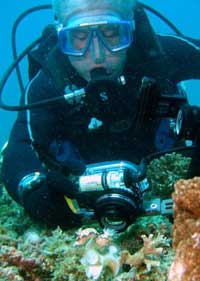 Turtle Bay Dive Resort offers dive packages for beginners as well as experienced divers. Most guests choose a two-dives-per-day dive package but further dives (e.g. a night dive) can be added on a pay-per-dive basis.

Turtle Bay operates two outrigger boats (locally known as a bancas) with 75hp Yamaha outboard motors, capable of taking groups of up to 20 divers to any of the many dive sites within 30 minutes of the resort. This type of boat is well suited to Philippine waters and it makes for an easy backward roll into the sea. For Smaller groups and individuals, a Boston Whaler with 25hp Evinrude outboard is is used.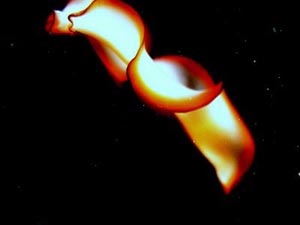 A standard package includes two boat entry dives per day and, by request, night dives that are either boat entry or shore dives. There is easy access to the magnificent house reef; just swim out from the end of the boat jetty. Local dive masters can guide you around the reefs and point out the well camouflaged marine life. Turtle Bay staff will carry your BCD and tank to the boat so all you have to do is to stroll down to the boat at the end of the jetty when the boat is ready to leave.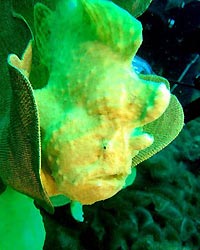 PADI Courses
Turtle Bay offers a complete range of PADI courses from Bubble Maker to Rescue Diver. They also offer Scuba Review if it has been a while since your last dive and you feel you need to refresh your knowledge.

Dive Centre
Most divers visiting Turtle Bay bring their own diving gear, for which storage space is provided in the dive centre, however full sets are also available for rent from the dive centre, including 3mm wet suits, BCD, mask and fins and Oceanic sports regulator and octopus. Snorkeling gear, dive torches and underwater cameras can also be rented.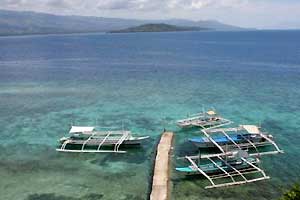 The dive centre has two Bauer Mariner compressors and a blender station for Nitrox. Tanks are 80/95 cu. ft. aluminium, with a choice of International or DIN fittings.

Diving Safety
Guests are always requested to dive with Turtle Bay's experienced dive masters who know the local conditions. Be sure to bring your dive certification card and log book. In case of serious accidents, there are several excellent hospitals in Cebu City with outpatient and emergency facilities.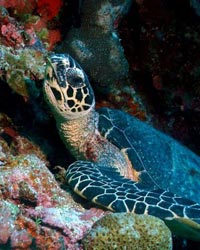 In the event of the bends, there is a decompression chamber in Cebu City at the VISCOM Station Hospital at Camp Lapu-Lapu. The Philippine Air Force runs a helicopter service to transfer patients to the decompression chamber. Dive insurance, e.g., DAN, is strongly recommended.

Photography
There are numerous photo opportunities for underwater photographers, including wide angle and macro photography. Turtle Bay's dive centre has dedicated camera wash tanks and outlets for recharging batteries. You can download your shots to the resort PC and who can burn them to a CD for you, but remember to bring your connecting cable. For those wanting prints, there is a Fuji Film Centre in Moalboal.
* NOTE. Prices indicated on this website are shown as a guideline only and may be subject to currency fluctuations, banking fees and other changes outside our control. Pricing information is available in
other currencies
.