Philippines Liveaboard Diving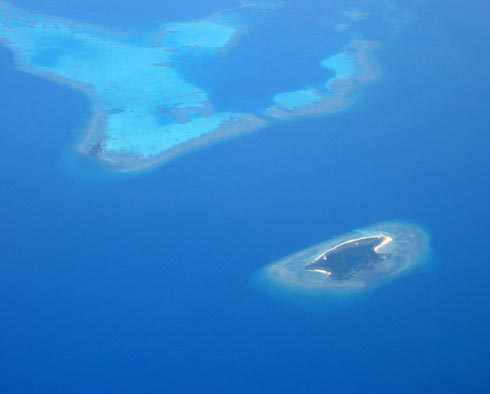 Price upon request
Liveaboard Diving: Luzon to Coron
Choose where you sleep
MV Atlantis Azores

SY Philippine Siren
The northern liveaboard route takes you to the best dive spots between the south of Luzon Island, the Philippines' largest island and home to the capital, Manila, and the north of Palawan, the finger-shaped island that points down to Borneo.

The main highlights along this route include the Apo Reef, and the world's second largest fleet of sunken WWII shipwrecks lying in Coron Bay in the middle of the Calamian Group of islands.

Cruise itineraries vary, but the key points of interest for divers are:

Anilao Batangas, a long established diving centre and favourite for critter spotters. The shallow sandy area of Secret Bay hosts cuttlefish and nudibranchs, pipe fish and dragonets, seahorses and gurnards. Sunset dives are also on the agenda to see mandarin fish mating. A perfect macro creature spotting site for night dives. Meanwhile at Twin Rocks you can spend hours watching the snappers and jacks as they school about you or, taking a closer look amongst the corals, for frog fish, devil fish, ghost pipefish, nudibranchs, shrimps, ribbon eels, gobies, orang-utan crabs and several species of anemone fish.

The pretty island of Pandan with its white sand beaches and gin clear waters hiding coral gardens with resident turtles and shallow reefs.

The Apo Reef Marine National Park in the South China Sea, one of the best known dive spots in Southeast Asia. Apo Reef offers extraordinary walls and drop offs with fantastic marine life. Dive spots like "Ego wall", "Alladin" and "Hunters Rock" offer tremendous coral drops with excellent overhangs where schools of grey shark and great barracudas are common. You also see a lot of turtles, whitetip reef sharks and schools of snappers. Apo Reef is home to a turtle colony which is guarded by local rangers.

In the recent years many divers have been experiencing curious hammerhead sharks in the strong current along Apo Reef. Devil ray, great manta and eagle ray are also very common on these locations and are often spotted in large schools. Due to its location far out in the South China Sea, the visibility on Apo Reef is often more than excellent.

Coron Bay has the second largest fleet of sunken Japanese WWI wrecks after Truk (Chuuk) Lagoon in Micronesia, and is particularly good for diving as most are lying in shallow waters.

The history tells us that in September 1944, "taskforce 38" discovered 18 ships, well camouflaged inside Coron bay. These ships belonged to the royal Japanese navy and supported the Japanese ships which participated in the battle of Leyte gulf. More than 180 fighters from among others the aircraft carrier New Jersey participated in the attack.

MOst ships were salvaged by the Japanese alter the attack so engines and other easily retrievable contents were removed making for easy swim throughs. The hulls make excellent habitat for local marine life.

Not the case with the seaplane carrier, Arkitsushima, which lies between 20-38m/ 75-130ft and is a true warship. Loaded with anti-aircraft guns and a large crane there is plenty to explore on the outside of the wreck. Hazards from the sharp ragged metal and deep depth make penetration of the engine room here only for the experienced and qualified wreck divers, however you are rewarded with an impressive sight of the 4 engines. Schools of batfish have made the Arkitsushima their home and large groupers can be also be found here.

Moving around the coast of Busuanga Island, it is also possible to encounter the unique and rare sea cow, the "dugong".

Topside Coron Bay boasts spectacular limestone cliffs, some with hidden lagoons.

* NOTE. Prices indicated on this website are shown as a guideline only and may be subject to currency fluctuations, banking fees and other changes outside our control. Pricing information is available in
other currencies
.