Philippines Liveaboard Diving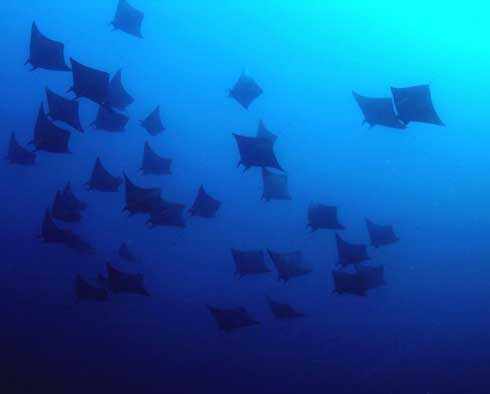 From £1595 per person*
Liveaboard Diving: Tubbataha Reefs
Overview
|
M.Y Resolute
|
Siren
|
Atlantis
|
Seadoors
Choose where you sleep
M.Y Resolute

MV Atlantis Azores

MV Seadoors

SY Philippine Siren
The Tubbataha Reef is an atoll coral reef and a Natural Marine Park in Sulu Sea, Philippines composing of two huge atolls (the North Atoll and South Atoll) and the smaller Jessie Beazley Reef.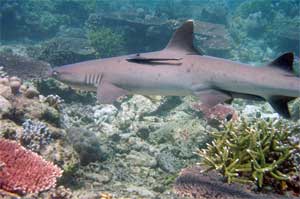 Since divers discovered Tubbataha in the late 1970s, it has become recognised as one of the most remarkable coral reefs on our planet. The CNN travel website, cnngo.com, ranks it among the top eight dive sites in the world.

Because of its isolated location, Tubbataha can only be visited on a liveaboard boat. Divers can experience the reefs' dramatic underwater terrain, awe-inspiring biodiversity and encounter large marine animals such as sharks, turtles and manta rays.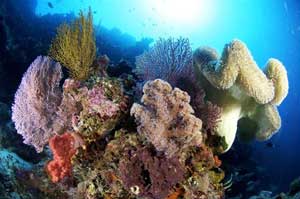 The Tubbataha Marine Park is a protected area of some 97,000 Hectares (374 sq miles), located 150 kilometres (93 miles) southeast of Puerto Princesa City, Palawan. In December 1993, the UNESCO declared the Tubbataha Reefs National Park a World Heritage Site and, in 1999, Ramsar listed Tubbataha as one of the Wetlands of International Importance. In 2008, the reef was nominated as the New 7 Wonders of Nature.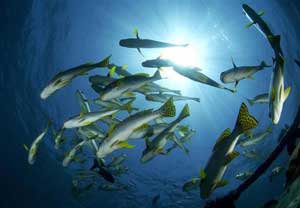 Tubbataha is located in an area considered to be the global centre of marine biodiversity. Research by scientists visiting the reefs since the 1980s has revealed that the the park contains no less than 600 fish species, 360 coral species, 11 shark species, 13 dolphin and whale species, and 100 bird species. The reefs also serve as a nesting ground for Hawksbill and Green sea turtles.

As a visiting diver you play a key role in Tubbataha's future, as your conservation fees provide the funds we need to protect the park from illegal exploitation.


* NOTE. Prices indicated on this website are shown as a guideline only and may be subject to currency fluctuations, banking fees and other changes outside our control. Pricing information is available in
other currencies
.