Philippines Cultural Discovery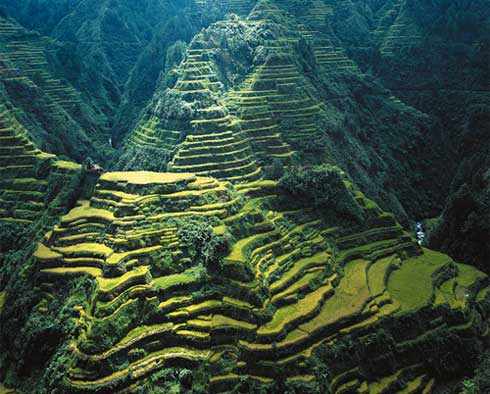 From £724 per person*
Trekking in the Land of the Ifugao
Overview
|
5 Day Ifugao Trek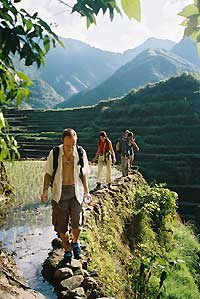 The mountainous provinces of the Cordillera in Northern Luzon, Philippines, are perfect for trekking. This is the territory of former headhunting tribes - the Ifugao, the Bontoc, the Kalinga - who were also master hydro engineers who constructed the world's first and most impressive rice terraces over 2000 years ago - consdiered by many to be the eighth Wonder of the World.
The launch pad for trekking in the lands of the Ifugao is Banaue, a hill station located about 10 hours drive north of Manila passing through the dramatic Mountainous centre of Luzon, the largest of the Philippines' 7007 islands. Here every mountain has been carved into tumbling rice terraces almost to the peaks, creating an extraordinary landscape unlike anywhere else in the world.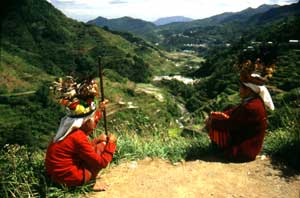 The shortest trek is a 2 days/ 1 night itinerary from the picturesque village of Banaue, spending one night in an Ifugao tribal village. However we strongly suggest a 3 day/2 night itinerary or longer, sleeping nights in 2 different Ifugao villages. For the more adventurous, we can arrange up to 6 days/5 nights trekking in remote villages, perhaps with a climb to the peak of Mt. Amuyao, the 3rd highest mountain in the Philippines.
Notes
This is module that can be incorporated into a Symbiosis tailor made holiday to The Philippines that can be adapted and tailored to meet your dates, preferences and passions. Please contact one of our bespoke holiday planners to create the ideal itinerary for you.
* NOTE. Prices indicated on this website are shown as a guideline only and may be subject to currency fluctuations, banking fees and other changes outside our control. Pricing information is available in
other currencies
.