Papua New Guinea Escapes & Hideaways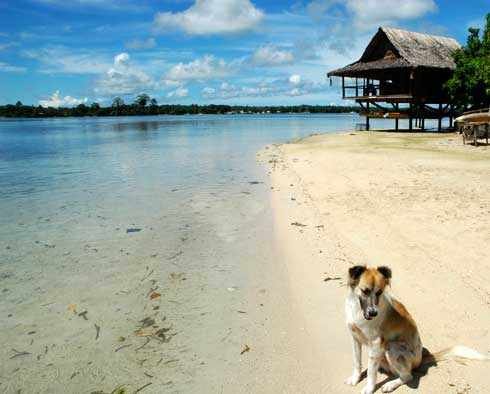 in town, Price upon request
Nusa Island Retreat
Kavieng, Papua New Guinea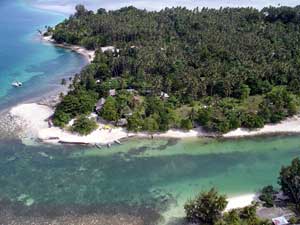 Nusa Island Retreat is situated on Nusa Island, just off the coast of Kavieng, New Ireland Province, Papua New Guinea. The Retreat is low impact and eco-sensitive with accommodation in the form of traditional island style bungalows. Most of the bungalows are set on the water's edge an all have great views.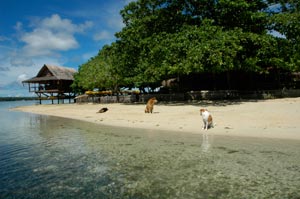 The retreat is set on an idyllic sandy island point and surrounded by superb swimming beaches with crystal clear, coral encrusted lagoons that are teeming with marine life, not to mention the World War II ship and plane wrecks that are also nearby. It is the perfect Papua New Guinea location to base yourself for activities such as surfing, diving, fishing, kayaking, or exploring and cultural activities of any kind.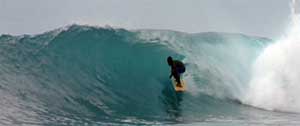 For surfers looking for somewhere uncrowded different and remote, Nusa Island Retreat is surrounded by an unspoilt natural playground which boasts an excellent variety of numerous surf breaks and waves throughout the surf season.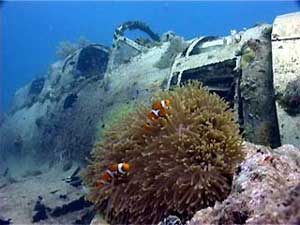 For experienced divers, Papua New Guinea is also home to world class scuba diving all year round - the waters surrounding Nusa Island and Kavieng have excellent wreck diving, drift diving as well as caves and pelagics aplenty.
The sports fisherman is not going to get bored here either.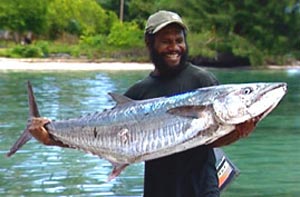 This is a fishing paradise with plenty of ways to get you out on the ocean chasing your favourite sports fish.
Nusa Island Retreat was voted one of the ten best beaches in the world, so it is the perfect place to relax, unwind and chill out and experience Papua New Guinea. You will be enchanted by it's magic ...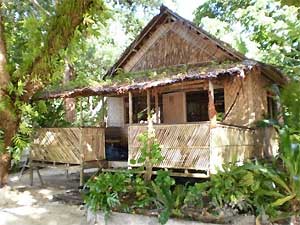 THE BUNGALOWS
Accommodation at Nusa Island retreat is in the form of simple, high quality traditional island style bungalows that can cater for up to six people. Limited numbers ensure an entirely relaxed environment.
The Premium bungalows are built over the water and have en suite bathrooms, and the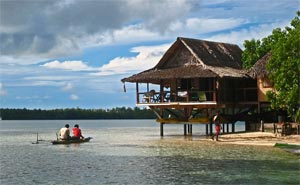 Standard bungalows are built right on the beach or just back from the beach and have the use of shared bathroom facilities.
There is also have a large 2-storey house with it's own bathroom that is perfect for large groups or families.
Linen, towels and mosquito nets are all provided.
Security boxes are provided in each bungalow & personal items/valuables can also be stored in the office upon request.
Each bungalow is supplied with rain water and bottled water is available from the restaurant.
Rooms are serviced daily.
240V 24 hour power
Ceiling Fan
Fluoro Lights
FACILITIES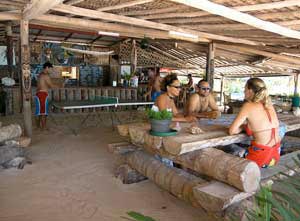 Restaurant & Bar - Centrally located on the beach point, the bar and restaurant (which has an excellent reputation) is fully licensed & stocks a range of beers, spirits, wine, champagne and soft drinks.
Meals - Both breakfast and lunch are a variety of dishes chosen from an a la carte menu, and dinner is a buffet-style smorgasbord, with plenty of seafood, fresh local fruits and vegetables, along with pork, beef and chicken dishes. Dietary requirements can be catered for on request with sufficient notice.
Artefacts & Carving Room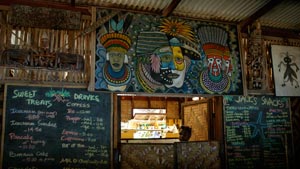 Nusa Island Retreat boasts one of the most extensive collections of Malagan carvings as well as a good variety of works from other areas in PNG. Malagan culture is the unique history and tradition of the Northern New Ireland region. Mysterious and intriguing, Malagan carvings are highly sought after by museums and art buyers from all over the world. Most pieces are for sale.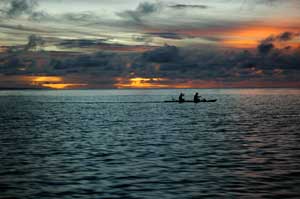 Toilets & Showers - Communal & centrally located within the Retreat. Nusa Island has a naturally sensitive environment so NIR (and the community) uses dry composting toilets. These systems are some of the first to be used in Papua New Guinea.
Water - Nusa Island Retreat offers unlimited fresh rainwater for drinking and utilises ground water for showers and washing, etc. Cold bottled water is also available for purchase over the bar.

OTHER ACTIVITIES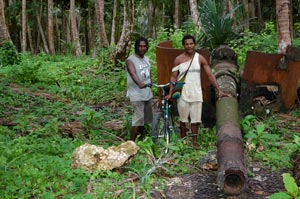 If you are not into surfing, fishing or diving, there is a lot more that you can experience whilst visiting Nusa Island resort. Sea kayaks and traditional style canoes are available for use, swimming, relaxing, nature walks, island day & over night trips as well as mainland day &over night trips, mouton bike rides, shark calling, cultural events. You won't ever be bored!


Swimming - Nearly anywhere is suitable for swimming.

Snorkelling - There are a number of good reefs and areas of interest nearby to snorkel on. There is an interesting plane wreck just a few minutes from the island. We also suggest a day trip to Ral Island for a great snorkelling experience. Hire gear is available from the dive shop.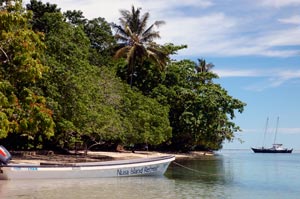 Sailing - Please enquire at the office if you wish to go sailing. Adventures In Paradise Yacht Charters are located right next to the retreat, and offer Sunrise and Sunset Sails, as well as Half Day and Full Day charters visiting the islands in the area.

Dugout Canoes - There are local style canoes available for complimentary guest use.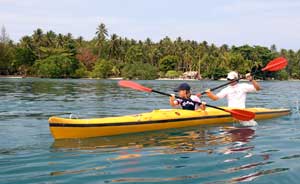 Sea Kayaks - Several single & double sea kayaks are available for hire at reasonable rates. A great way to explore the beautiful surrounds.

Cycling Tours - The retreat has 4 good quality mountain bikes, offering a variety of guided tours. Half day and full day Kavieng Town. Sightseeing Tours are available as well as extended overnight tours down the Boluminski Hwy, staying in the local guesthouses. Advance bookings are required for the extended tours.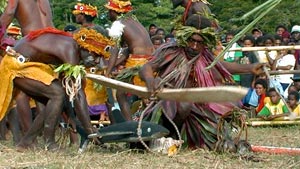 Entertainment - A table tennis table is situated in the restaurant, along with books, magazines, board games, cards and lots of music.

Walking - Both Nusalik and Nusalavu islands offer nice walks.Nusalavu (or Big Nusa) has rock-pools, a blowhole and several World War II relics that can be explored - allow and hour or two.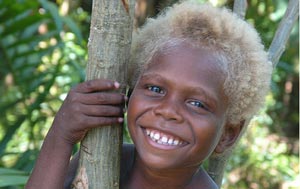 Or stroll around Nusalik Island and enjoy getting to know some of the local families living the traditional village life. See some of the local women making traditional shell money, as well as a variety of other shell jewellery, which are available for purchase. Please be aware that the locals are generally conservative/traditional people, therefore women should not walk around the island in bathers only (ie. wear a sarong), but can feel free to wear them casually within the retreat.

Island & Mainland Day/Overnight Trips - There are a number of options to consider, please email for options and details.

Kavieng - Offers a range of shops and services, with a pub, club, lodge and golf course.

Local Transfers - available to and from the mainland upon request at reasonable rates.
Other info
Electricity - The electricity generated for the Retreat comes from diesel generators that are located on the island. Power is 240 volt AC.
Phones - Use of phone and fax is available upon request.
Email - The Tourist Bureau in Kavieng has a computer that is available for email use at reasonable rates.
Laundry - Laundry facilities are available at reasonable rates.
Security - A security box is provided in each bungalow and valuables can also be stored in the office upon request.
Payment Methods - The Retreat accepts most foreign and local currency, as well as Master / Visa Card (surcharge applies).
browse all escapes & hideaways
* NOTE. Prices indicated on this website are shown as a guideline only and may be subject to currency fluctuations, banking fees and other changes outside our control. Pricing information is available in
other currencies
.