Papua New Guinea Escapes & Hideaways
on the beach, From £168
Loloata Island Resort
Port Moresby, Papua New Guinea
Loloata Island Resort, Bootless Bay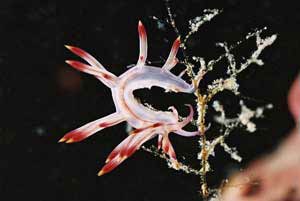 Located less than 30 minutes from the the capital, Port Moresby, and the international airport, Loloata Island Resort is nestled on a small island in the rich waters of Bootless Bay, south east Papua New Guinea.
Although conceived as a dive resort, Loloata Island Resort is also a great alternative to staying in Port Moresby - not the most attractive of towns - where the options are bland to say the least.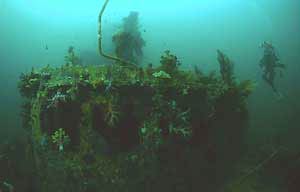 For divers, Loloata offers the best possible access to the rich dive environments of Bootless Bay, famed for its rich marine diversity, regularly visited by botanists, marine biologists and others with a special interest in our flora, fauna and rarer marine species.
Loloata Island Resort itself comprises simple but confortable rooms in wooden bungalows raised on stilts, some actually over the water, each with a large veranda equipped with easy chairs for enjouying the great views across to the mainland and the mountans of the Owen Stanley Range.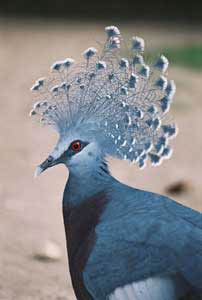 A Brief History
The name Loloata comes from two Motu words, "loloa" and "ta" which mean "hill" and "one." So literally the name means "one hill." The main house was built as a private residence in the early 60's and, at one stage, chicken farming was attempted. In 1970, Loloata was established as a weekend resort, and in 1978 was run as a licensed full-time resort catering to holiday makers, diving and water enthusiasts and a wide range of government and private enterprise conference groups.
Snorkeling & Diving
Needless to say, in such an aquatic wonderland as Bootless Bay, there is a world of discovery for snorkeling and scuba diving enthusiasts. The resort's own dive centre can take you to explore world class dive spots arount Bootless Bay, including wreck dives, night dives and excursions to nearby Horshoe Reef Marine Park.
Loloata's dive operation operates two dive boats, a purpose-built 9 meter aluminium monohull, designed to cater for ten divers and three crew. the boat has a cruise speed of 20 knots, and features comfortable seating and tank racks, hot shower, camera rinsing facilities and dual re-entry ladders. GPS, depth sounder, plotter and radios complete the navigation equipment. "Dive Loloata" operates to more than 30 moored dive sites all within 10 to 30 minutes of the resort. The second boat is a 7 meter fiberglass banana boat powered by a diesel outboard, able to carry 5 divers plus crew at 15 knots.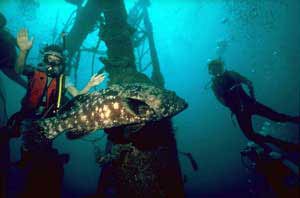 What Else?
If you're the type who likes to play "on water", Loloata offers facilities to help you fish, swim, kayak, windsurf -- even surfski!
Eating & Drinking
Evening meals are served at long tables in the main building where guests mingle together. Food is tasty and all theusual drinks are available, incliuding Australian wines and the excellent local brew, South Pacific Beer. Tea and freshly roasted Papua New Guinean highland coffee is complimentary any time of the day or night.
Special diets and vegetarian dishes can be accommodated with advance notice. Children's meals can also be served earlier if adults wish to dine alone.
Symbiosis rating:
For: Undoubtedly the best place to be based when exploring the excellent diving and snorkeling of Bootless Bay, and also a great alternative to staying in town if you need to be there for a day or two. Staff are very friendly and charming, always remembering your name. 24 hour electricity provided by generator
Against: A little tired-looking with not much attention to the finer details of comfort - pot plants, hammocks, soft furnishings etc. Caters for conferences and meetings so will periodically have a group staying for a night or two. At night, the generator rumbling in the distance disturbs the total sense of peace.
Tips: Ask for the newer, air-con (although you won't need it) cottages (17-22) which are located further along the island where you can't hear the generator - a bit of a walk but worth it. Better bathrooms too!
Accommodation Rates 2011:per night and include meals, accommodation, return airport & ferry transfers, tea, coffee.

| | |
| --- | --- |
| Room Type | Rate (USD $) |
| Single with Fan | 220 |
| Double with Fan | 360 |
| Single with A/C | 240 |
| Double with A/C | 380 |
| Child (Under 13 years old) | 95 |
Diving Rates 2011: with tank, weights, belt, fresh fruit, cold drinks, tea, coffee, hot shower towels per person per day
| | |
| --- | --- |
| No. of dives | Rate (USD $) |
| Single dive | 70 |
| Two dives | 130 |
| Three dives | 180 |
| Night dives | 75 |
General Info
Name : Loloata Island Resort
Destination : Papua New Guinea
Location : On a small island located in the Bay of Plenty, just 30 mins by boat and car to Port Moresby, the capital of PNG, and the International Airport
Seasons : Year round
Capacity : approx 30 (max. no. guests)
Room Facilities
Room Types : Cottages on stilts looking out towards the mainland
Showers & toilets : en suite all
A/C : some rooms
Hot Water : yes
Entertainment : sat TV in Main lounge, bar, nice walks along the ridge of the island
Electricity : 220v
browse all escapes & hideaways
* NOTE. Prices indicated on this website are shown as a guideline only and may be subject to currency fluctuations, banking fees and other changes outside our control. Pricing information is available in
other currencies
.