Micronesia Dive Packages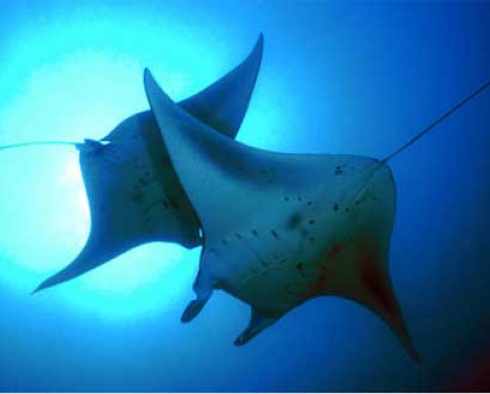 Price upon request
Dive Yap with Manta Ray Bay Resort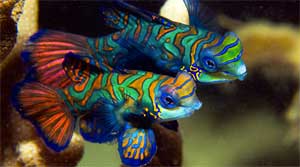 There's much more to diving in Yap than just Manta Rays, however, Yap's outer reefs abound with species of tropical reef fishes, invertebrates and corals. When coupled with the abundance of larger species like mantas, sharks, and turtles, Yap is a paradise for the underwater photographer or videographer. More than 200 species of hard and soft corals form the reefs of Yap.
Dive sites such as Lionfish Wall offer a chance to experience the beauty of a pristine coral reef. One perpetual favorite of divers is the colorful clownfish. Five species can be seen in Yap. Some of the anemones they live in are over four feet across and host dozens of clowns.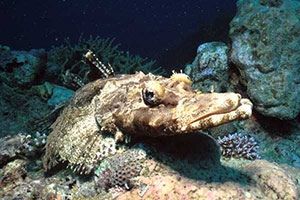 Yap Caverns, at the southern tip of the island offers a truly spectacular dive with an array of caverns, swim throughs and pinnacles populated by Lionfish and sleeping whitetip reef sharks. Large schools of Huge Bumphead Parrotfish are often seen here. A unique feature of Yap Caverns is that the dive not restricted to advanced divers, beginners have no trouble negotiating the swim throughs, and are able to share an experience of magical beauty otherwise reserved for more experienced divers.
The reefs on the East side of the island (windward side) feature gently sloping terraces with one of the most diverse selections of hard corals in Micronesia. The west side of the island (lee side) is composed of a series of vertical walls starting in 15 feet of water and plunging straight down hundreds of feet. The visibility on the reefs usually exceeds 100 feet and frequently is over 150 ft.
Many species of marine creatures that are rare in some parts of the world are plentiful in Yap. Very close to the resort we have an excellent site to see Mandarin Fish.
2015 Dive Packages (USD $)
Rooms/Diver
3 nights/4 dives
4 nights/6 dives
7 nights/10 dives
10 nights/16 dives
14 nights/22 dives
Standard
Per Diver
$729
$859
$1,419
$2,049
$2,469
Non Diver w/diver
$149
$199
$349
$498
$679
Superzie*/diver
$99
$149
$249
$399
$549
Ocean View
Per Diver
$759
$909
$1,509
$2,159
$2,779
Non Diver w/diver
$149
$199
$349
$498
$679
Supersize*/diver
$99
$149
$249
$399
$549
Deluxe Ocean
Per Diver
$919
$1,119
$1,859
$2,629
$3,369
Non Diver w/diver
$149
$199
$349
$498
$679
Supersize*/diver
$99
$149
$249
$399
$549
Includes: accommodation; 10% Government Room Tax; diving; morning wake-up call with coffee/tea; breakfast; and airport transfers
Notes:
*Unless paying a 30% surcharge, you may have to room with other singles of same sex
*There must be at least one diver in the room for these rates to apply
*Supersize Me* packages add a 3rd dive & lunch (served on the dive boat between the 2nd & 3rd dives) to the normal 2-tanks dive day
*All rates are for packages and no refunds are available for any unused portion of a package
*A day of of kayaking may be substituted for any day of diving at no extra charge dive day
* NOTE. Prices indicated on this website are shown as a guideline only and may be subject to currency fluctuations, banking fees and other changes outside our control. Pricing information is available in
other currencies
.