Malaysia Wildlife Watching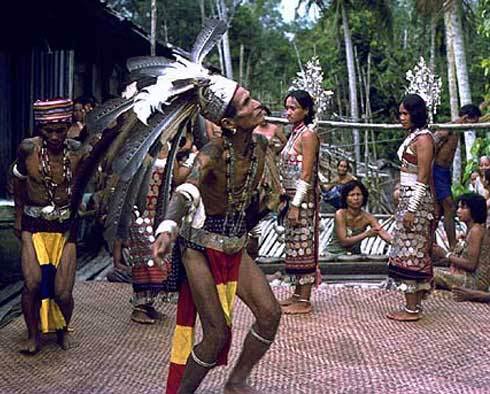 Price upon request
Upriver Adventures with the Iban
Overview
|
Jungle Camping (4D)
|
Nanga Sumpa Longhouse (4D)
|
Jungles & Culture of the Ulu Ai (5D)
|
Menyan Tais visit (3D)
Choose where you sleep
Lubok Kasai Jungle Camp

Menyang Tais Longhouse

Nanga Sumpa Lodge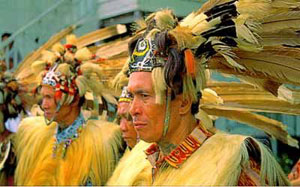 A visit to a longhouse is often the highlight of a trip to Sarawak, offering a glimpse into the lifestyle of the various tribes who have for generations lived in the remote interior of Borneo. While there are many areas in Sarawak where longhouses can be visited, Ulu Ai is one of the best.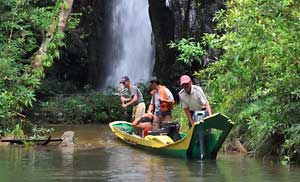 What makes Ulu Ai so special is the natural environment and stunning scenery. Clean rivers and jungle streams, refreshing waterfalls and undisturbed tracts of rainforest allow you to combine a range of outdoor activities with a longhouse visit.
The Iban, the largest of the 22 tribal groups in Sarawak, are originally from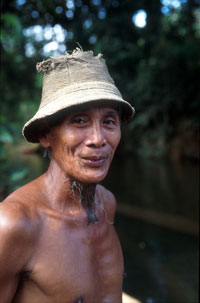 Kalimantan (Indonesian Borneo). They began emigrating to present day Sarawak 3 to 4 centuries ago. The Ibans, whose name was synonymous with headhunting in the old days, were highly successful in their military prowess, dominating all the other tribes in Sarawak.
Culturally, the Iban are one of the most vibrant ethnic groups. Their superb woven textiles of which are intimately tied to their headhunting rituals, rank in artistry and technique with the finest Persian carpets. The rural communities still practise the ancient form of swidden, or slash and burn, agriculture and are intimately connected with the land.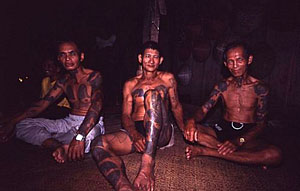 As you would expect, a visit to an Iban longhouse has become a key component for tourists to Sarawak, and some of the longhouses on the Skrang and Lemenak Rivers have come to resemble a human zoo with tourists flocking by the boat load to visit longhouses unnaturally preserved for the tourist camera. This is not where we go.
In contrast, the longhouses of the Batang Ai are living examples of Iban communities who have embraced a form of respectful, low volume, tourism where visitors meet the local Iban on equal terms, and the local people are free to blend their traditional way of life with the benefits of contemporary living.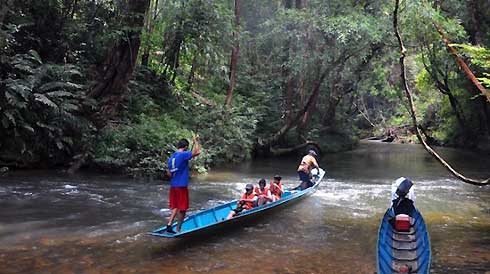 Notes
This community home stay adventure can be incorporated into a longer Symbiosis customised holiday to Malaysian Borneo that can be adapted and tailored to meet your dates, preferences and passions. Please contact one of our bespoke holiday planners to create the ideal itinerary for you.
* NOTE. Prices indicated on this website are shown as a guideline only and may be subject to currency fluctuations, banking fees and other changes outside our control. Pricing information is available in
other currencies
.