Malaysia Escapes & Hideaways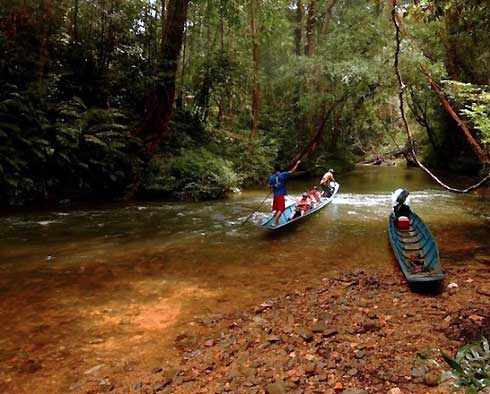 in town, Price upon request
Lubok Kasai Jungle Camp
Kuching, Malaysia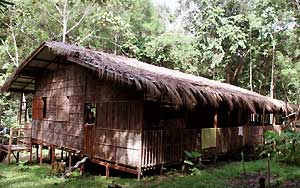 Lubok Kasai lodge offers a more exclusive environment in a stunning riverside setting at the edge of the rainforest. Lubok Kasai Lodge was set up to appeal to people who want to experience a totally natural and tranquil setting; away from the sights, sounds and activities of a vibrant longhouse.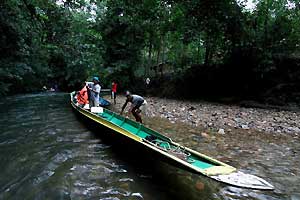 If you are looking for the conforts of hotel-style accommodation, Lubok Kasai is probably not for you. However, if you don't mind staying in a comfortable but basic jungle lodge and enjoy nature at its best, you will be rewarded with a unique experience of upriver Borneo. The lodge provides clean lodging with western-style toilets, mosquito netting, mattresses and clean bedding. Meals are prepared in the lodge and feature fresh jungle vegetables and other local delicacies.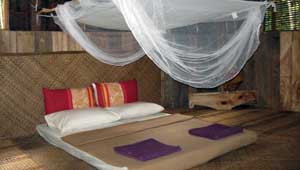 Lubok Kasai is located a 30-45 minute longboat ride from Nanga Sumpa in what is undoubtedly one of the most beautiful areas of Sarawak. Journey time from the Batang Ai Lake to Lubok Kasai is approximately 2 hours depending on the water level of the river.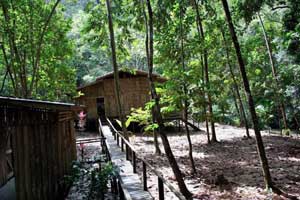 The lodge is surrounded by rainforest in an area that is inhabited by a thriving population of wild orangutans. Staying at Lubok Kasai offers the chance to explore the numerous jungle trails; spot local wildlife; and enjoy the clear cooling waters of the adjacent Lalang River. The Enseluai waterfall is just a short boat ride away; and of course your Iban hosts are always on hand; cooking traditional food and ready to provide every assistance when required.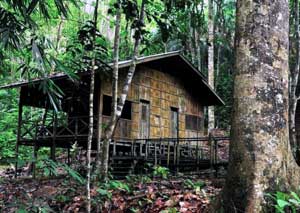 Lubok Kasai is ideal if you want a more relaxed itinerary; or indeed a tailor-made programme suited entirely to your needs: whether it be trekking in search for orangutan or other wildlife; taking a boat ride further upriver to have a picnic on pebble beach; simply chilling out by the river; or treating yourself to periods of quiet solitude, insulated from the outside world.
The local Iban community are fully involved in all aspects of development and operation of Lubok Kasai Lodge.
browse all escapes & hideaways
* NOTE. Prices indicated on this website are shown as a guideline only and may be subject to currency fluctuations, banking fees and other changes outside our control. Pricing information is available in
other currencies
.