Malaysia Escapes & Hideaways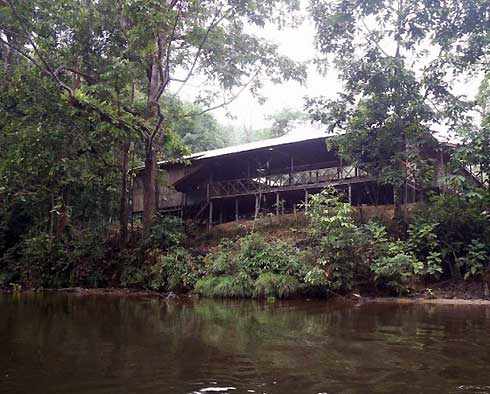 in town, Price upon request
Nanga Sumpa Lodge
Kuching, Malaysia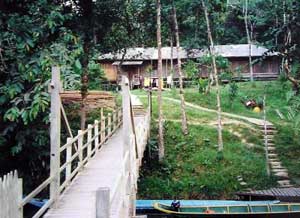 Nanga Sumpa is a jungle lodge located in a relatively remote area of Sarawak, Malaysian Borneo, ideal for people looking to discover rain forests, nature and the charismatic Iban tribal people. The facilities reflect the remote location and are somewhat basic.
In 1986, Borneo Adventure approached the Iban community at Nanga Sumpa and asked them if they would like to cooperate to bring visitors to their village. The longhouse was receptive to the idea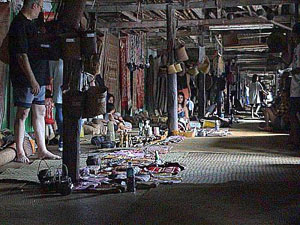 but requested that BA build a lodge nearby rather than have visitors stay in the longhouse itself.
Under the guidance of the village headman, a tourism committee was formed within the longhouse to ensure fair play and that there was an even distribution of work within the community. Today, Ulu Ai is recognised as one of the region's best examples of village-based tourism and BA's operations and partnership with the community at Nanga Sumpa have won a number of awards.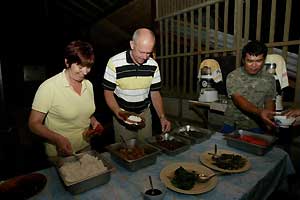 The Nanga Sumpa Lodge serves as a base for a range of nature-based activities and excursions that offer visitors the chance of learning about the culture and lifestyle of the Iban community who live in the adjacent longhouse.
Located approximately a 1½ hour longboat ride from the Batang Ai Lake, Nanga Sumpa Lodge provides clean lodging with western-style toilets, mosquito netting, mattresses and clean bedding.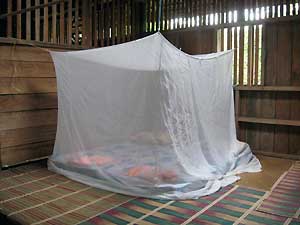 Nanga Sumpa Lodge has a total of 18 rooms with raised sleeping platforms. The majority of the rooms accommodate 2 people, but there are also two larger rooms suitable for families that can accommodate 2 adults and 2 children. The lodge has flush toilets and showers and piped water supply. A generator runs from 6.30 pm to 10.30 pm. After 10.30 pm traditional oil lamps are used to light the lodge. Meals are prepared in the lodge and feature fresh jungle vegetables and other local delicacies.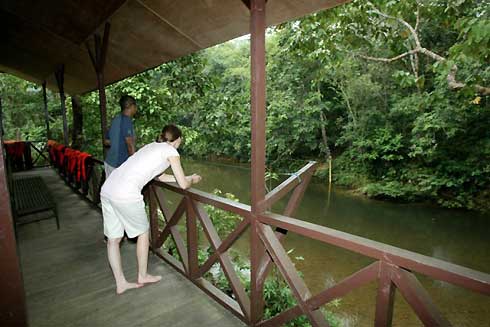 Activities possible during your stay at the Nanga Sumpa include travelling further upriver by longboat to have a swim at a waterfall; visiting the longhouse and surrounding farms; participating in the daily activities of the Iban people; and jungle trekking on trails that take you along streams and through farmlands to primary rainforest.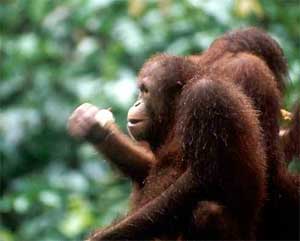 Orangutan live in the Ulu Ai area and sometimes it is possible to see the "man of the forest" in its natural environment.
Guests visiting Nanga Sumpa don't mind the rudimentary comforts as this as the beauty of the area and the Iban people are the real attractions. However, if you are looking for a bit more luxury, the Hilton Batang Ai Longhouse Resort offers hotel standard facilities and air-conditioned rooms.

browse all escapes & hideaways
* NOTE. Prices indicated on this website are shown as a guideline only and may be subject to currency fluctuations, banking fees and other changes outside our control. Pricing information is available in
other currencies
.