Malaysia Dive Packages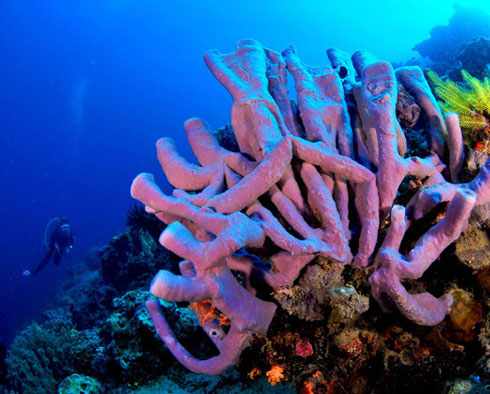 Price upon request
Mataking Diving
Choose where you sleep
The Reef Dive Resort at Mataking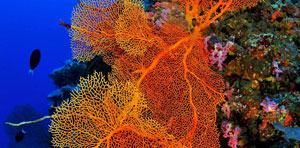 The area around Mataking sports well over 30 dive sites, and typically dive conditions are great with good visibility and almost no currents making it good for both experienced and novice divers.
Popular dive sites include Frog Fish Farm, Sweet Lips Rock,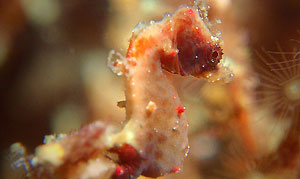 Stingray City, Shipwreck Post, Turtle Playground, Eye Candy and many more.
The best time for diving around Mataking is from April to June, with visibility above 30m and often up to 50m. The monsoon season is around December and January, but doesn't really affect the diving conditions around Mataking.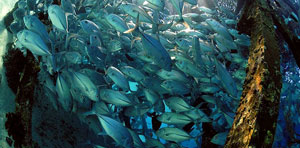 In addition to the diving around Mataking and neighbouring islands, dive trips can be arranged to the more famous dive spots of Sipadan and Mabul, around 80 mins by boat, depending on sea conditions.
PADI 5 Star Dive Centre
The Reef Dive Resort at Mataking sports a full dive service centre, offering PADI dive training from Bubblemaker to Dive Master.
Marine Conservation at Mataking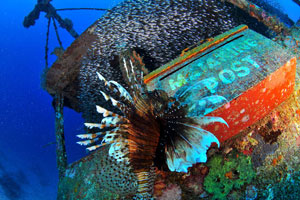 The First Underwater Post Office in Malaysia
In March 2006, the resort sank an old cargo ship as part of a conservation program. There are only 5 similar underwater post offices in the world. This is the First and only one in Malaysia.

The "MATAKING 1" is an old 40 foot wooden cargo ship used 4 years ago when the Reef Dive Resort at Mataking Island off the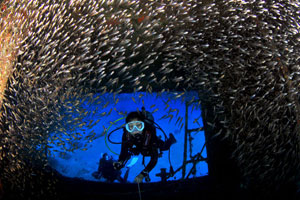 coast of Semporna in Sabah, was first built. The ship has not been used since and it was decided to float it and sink it at their famous house reef dive near the front of the resort.

The ship has already begun to create an artificial reef, attracting many tropical reef fishes.

Reef Ball Project

Prior the arrival of The Reef Dive Resort on Mataking Island, local fishermen often used reef bombing to catch fish, causing damage to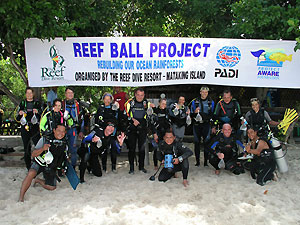 the coral and also threatening the lives of some marine fishes and animals, an activity that has now been stopped.

The Reef Ball Project is an effort to accelerate the rebuilding of the reefs around Mataking.

Since the project started on 9 August 2003, a total of 220 reef balls have been constructed and an estimated 100 reef balls have so far been deployed surrounding Mataking island. Coral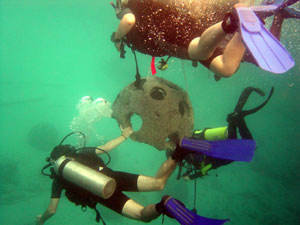 species planted include Tubastraea Micrantha (Dark Green Tube), Knotted Fan Coral, Sea Fan (Red Gorgonian), pocillopora Verrucosa (Staghorn Coral), Seriatopora Hystrix (Staghorn Coral).

The Reef Dive Resort also encourages visitors to learn and participate the reef ball project during their stay in the resort.
* NOTE. Prices indicated on this website are shown as a guideline only and may be subject to currency fluctuations, banking fees and other changes outside our control. Pricing information is available in
other currencies
.