Malaysia Cultural Discovery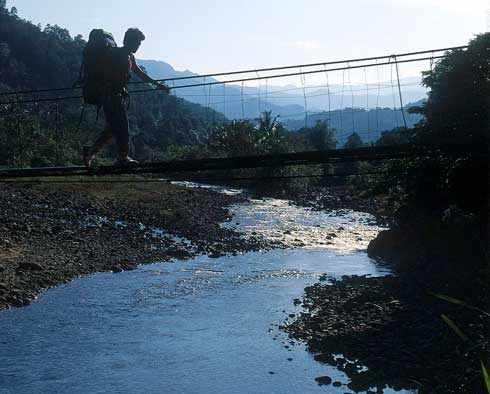 From £1120 per person*
Borneo Jungle Trek
Overview
|
14 Day Crocker Range Trek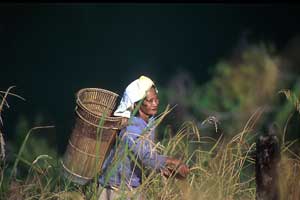 Trekking in the jungles of Borneo is not for the faint hearted; it can be hot and sweaty work! However, the amazing wildlife, flora and people you will meet will make it one of the most unique and enjoyable experiences of your life. With its many National Parks, Borneo is a fantastic place to trek, experience nature and view some wildlife that is not seen anywhere else in the world.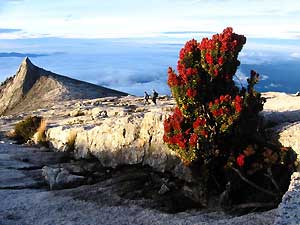 Malaysian Borneo - the eastern states of Sarawak & Sabah - has some amazing places for jungle trekking. Mount Kinabalu is South East Asia's highest (and the world's fastest growing) mountain at a height of 4095 metres, and it is one of the world's easiest mountains to climb and has seen people of all ages and all fitness reach the summit.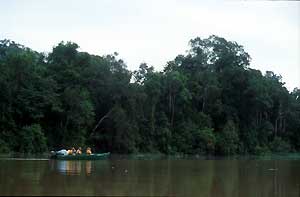 The large river systems of the Kinabatangan River are a great place to do small treks into the jungle as well as a boat ride down the Kinabatangan river where pygmy Elephants can be spotted from time to time on their yearly migration routes, and the rare proboscis monkey can be seen swinging in the trees above.
The Crocker Mountain Range is another great place for trekking. At an average height of 1800m it is the highest mountain range in Sabah. The Crocker Range contains some flora endemic to Borneo and is home to a large carnivorous plant, the raffelesia.
The park also contains at least five species of primate, including gibbons, orang-utans and the impossibly cute furry tarsier.
Responsible Trekking
In line with our commitment to responsible tourism, all guides and assisting staff on this trip are local Malays. The guide of this expedition has been admitted to the Sarawak Board of Tourism and is actively involved in improving eco-tourism projects for the region.
All of our guides and assisting staff on this trek are committed to the conservation of Malaysia's primary rainforest and educate each group about the local wildlife, flora and indigenous populations that live in the Crocker Ranges and the surrounding area.
This trek is a great way to reduce your carbon footprint with the majority of the tours using people power such as walking or kayaking. The tours are designed for small groups to ensure minimal impact to the local environment. We also provide clients with a list of things they can do to reduce their impact on the environment whilst in the Crocker ranges such as using biodegradable soaps and packaging.
Accommodation whilst trekking is camping in small villages with the local indigenous inhabitants the Kadazan Dusun. Trekking in this region brings an income to a very remote community. A percentage of the money from the trek goes to support the local communities by using local produce, and a local camping site.
In particular the Miki Survival camp is on native land and is owned by Mr Sadib Miki from Kiau Nuluh Village. As the source of water for the nearby villages are mainly from Mount Kinabalu it is important that the surrounding forests at the foothill are protected. The setting up of Miki Survival Camp helps to conserve this area through tourism related activities in the form of outdoor adventure education. Jungle activities like making campsite, identifying edible fruits, foods and traditional medicines, making traps, jungle navigation etc are conducted. Continued tourism and interest in this project not only has benefits for the conservation efforts in the area but it also ensures traditional survival skills used by indigenous people are not lost.
On all of our tours we employ local staff and are committed to the development and education of our staff providing training sessions, travel opportunities and other opportunities to participate in Community Based Tourism Projects within Cambodia. When clients book a tour with us they are also provided with information about local charities they can support and a guide to local restaurants and crafts.
We have been actively implementing green practices which stretch from our offices to our partners throughout the whole of South East Asia. We have spent 13 years enthusiastically researching socially and environmentally sensitive tourism opportunities in South East Asia.
At a local level we actively participate in reducing our environmental impact by recycling and reducing the amount of paper transactions by providing our information to our clients electronically. We also use fans in the office instead of air conditioning.
Notes
This is a tailor made holiday concept which can be adapted and tailored to meet your dates, preferences and passions. Please contact one of our bespoke holiday planners to create the ideal itinerary for you.
* NOTE. Prices indicated on this website are shown as a guideline only and may be subject to currency fluctuations, banking fees and other changes outside our control. Pricing information is available in
other currencies
.