Indonesia Scheduled Expeditions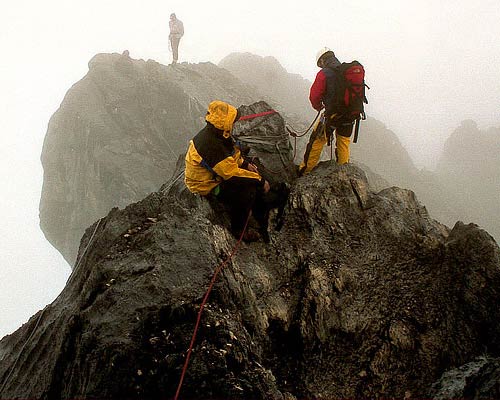 Price upon request
Climb the Carstensz Pyramid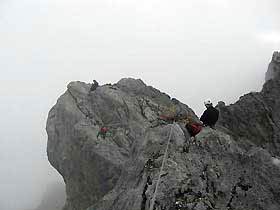 At 16,023 feet (4,884 meters), Carstensz Pyramid, or Puncak Jaya ("Victory Peak") as the Indonesians call it, is located in the western central highlands of West Papua and is the highest peak in the Oceana-Australiasia continent.
The mountain was named after Jan Carstensz, a Dutch explorer, who was the first European to sight the peak. In 1962, Heinrich Harrer became the first foreigner to reach the peak. His book, I Come from the Stone Age, provides excellent reading about climbing Carstensz and other peaks in the area as well as his experiences while living with the Dani.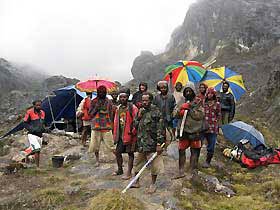 The route on Carstensz Pyramid follows a series of gullies up the north face for 500m of solid rock before breaking out on the ridge. Riddled with notches, the summit ridge undulates for half a kilometer from this point to the top. One of the gaps is 20m deep, and you will rappel this overhanging pitch and leave a rope fixed to jumar on our return. On the descent you will rappel short distances and down-climb most of the way. The rock is extremely good, rarely loose, and always provides good friction even in wet weather.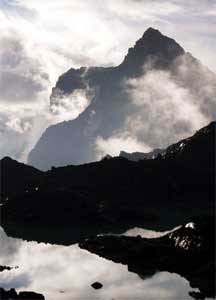 The rock climbing difficulty on Carstensz is up to 5.8 for short steps, but most of the climbing is scrambling. It is important that you have basic rock climbing skills and are comfortable with rappelling and jumaring. Short technical sections will need fixed lines allowing you to either free climb or jumar.
In the highland areas, daytime temperatures should range between 24° and 29°C, with most evenings about 7°C. Expect warm afternoon showers which may turn cool if encountered on a mountain pass. Closer to Carstensz, snow or inclement weather may occur. Temperatures can range from -2° to 15°C with sunshine occasionally in the mornings, then rainfall in the afternoons and evenings. Winds are variable and can be strong.
* NOTE. Prices indicated on this website are shown as a guideline only and may be subject to currency fluctuations, banking fees and other changes outside our control. Pricing information is available in
other currencies
.