Indonesia Painting & Sketching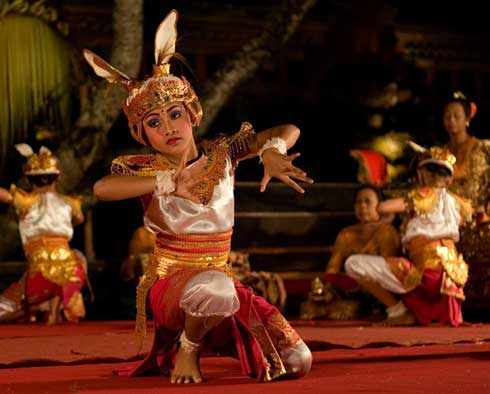 From £1703 per person*
Bali Art and Culture
Overview
|
Sample 14 Day Itinerary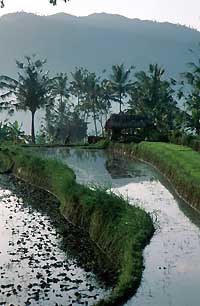 This Journey into the stunning Indonesian island of Bali is an artist's trip to a society where aesthetism and religion are so inseparable and all pervading that nothing in Balinese life is celebrated without a fusion of art and worship.
Since the early 20th century, European artists, especially painters, have been coming to Bali to soak in the heady air of complete artistic dedication that is the unique character of the Balinese people. Nowhere else will you find such a concentration of creative diversity and the "Island of the Gods" could not be a more conducive location.
Follow in the footsteps of Walter Spies and Rudolph Bonnet, celebrated expatriate artists, not only in the pursuit of beauty but also in the pursuit of Balinese ways of life.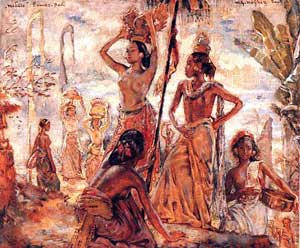 Experience the daily routines by joining in the planting of rice in the verdant rice terraces that spill down from the volcanic centre of the island, help to cook a traditional Balinese meal, practice traditional "Lagong" dance with the children as they perfect their skills ready for performance before the Gods and their people. Meet the practitioners and masters of the arts in their studios and workshops. This trip is designed to provide an insight into the significance of art to the Balinese, in everyday practice and in an historical context.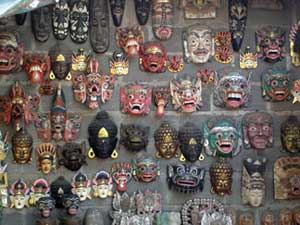 This trip can be tailormade to create an unique holiday to meet your individual requirements. Accommodations can be selected to suit the levels of comfort you seek, or we can arrange to imerse you into the local community with homestays and simple but characterful guist houses.
In line with our commitment to responsible tourism, all guides on this trip are local Balinese. The teachers and lecturers used to show the fine arts of Bali are all local Balinese people. They are picked for their excellent knowledge of their craft and high degree of expertise in their chosen art. By participating in this tour you are not only learning and experiencing traditional art and crafts but also helping to ensure these art forms are maintained and become a sustainable way of making income for the local people.
This tour also supports local artists and women on the Island of Bali. By supporting small textile businesses run by women in the Ubud area, women are given the opportunity to make a sustainable income to support their families. The artists and their communities will directly benefit from visitors using local products to create the artwork and by studying the traditional arts with the local people.
On all of our tours we employ local staff and are committed to the development and education of our staff providing training sessions, travel opportunities and other opportunities to participate in Community Based Tourism Projects within Cambodia. When clients book a tour with us they are also provided with information about local charities they can support and a guide to local restaurants and crafts.
We have been actively implementing green practices which stretch from our offices to our partners throughout the whole of South East Asia. We have spent 13 years enthusiastically researching socially and environmentally sensitive tourism opportunities in South East Asia.
At a local level we actively participates in reducing its environmental impact by recycling and reducing the amount of paper transactions by providing our information to our clients electronically. We also use fans in the office instead of air conditioning.

Notes
This is a tailor made holiday concept which can be adapted and tailored to meet your dates, preferences and passions. Please contact one of our bespoke holiday planners to create the ideal itinerary for you.
* NOTE. Prices indicated on this website are shown as a guideline only and may be subject to currency fluctuations, banking fees and other changes outside our control. Pricing information is available in
other currencies
.