Indonesia Hideaways & Retreats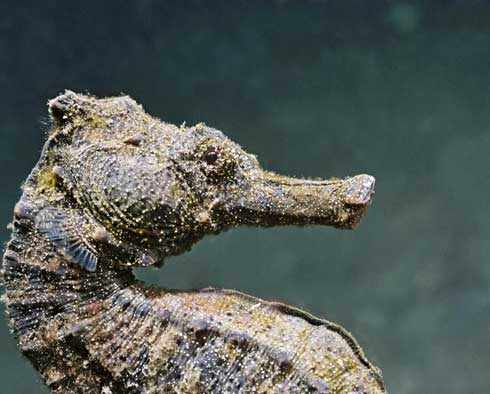 Price upon request
Dive Pulau Gangga, N Sulawesi, Indonesia
Gangga Island Resort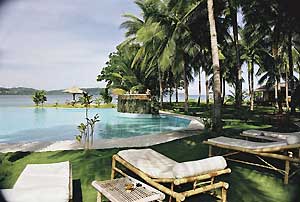 Gangga Island Resort is a resort for serious divers - and non-divers - who like comfort, quality service and good food, and last but not least, a good spa treatment after a day of diving. It lies on a white sand beach surrounded by a garden of tropical trees and plants at the base of a jungle covered hill.
Gangga offers sensational diving where you can get up close and personal with diverse and remarkable sea life from both the Indian and the Pacific Oceans. It is an ideal starting point for the dive sites of Bangka Island, Bunaken National Marine Park and the world famous muck diving of the Lembeh Strait, making it a favorite destination for underwater photographers.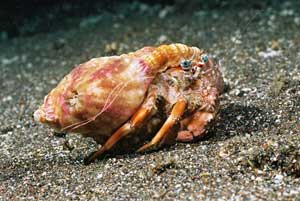 The resort is situated on 5 hectares of natural gardens, discreetly set on the edge of a long, white sand beach in the shade of coconut trees, on the island of Gangga which is approximately 3 miles (15 minutes with a boat) from the coast of North Sulawesi. According to legend, Gangga was named after a local prince who was the first to send people to live on the island. This island is the first of an archipelago of small islands, many of which are still unexplored, connecting Indonesia with the Philippines.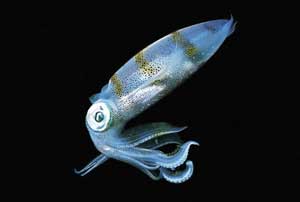 The strait that separates Gangga from the mainland is the one that unites the Pacific Ocean with the Indian Ocean and that is why this place is considered one of the world's best environments for encountering diverse underwater life. The closest city is Manado, capital of the North Sulawesi (former Celebes) which is one hour by car and 30 minutes by boat from Gangga.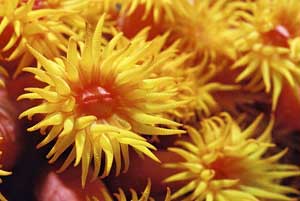 Pulau Gangga is home to two small villages, Gangga Satu and Gangga Dua, inhabited by Bajau fishermen. The Bajau tribes settled along the coast of Gangga and some of the surrounding islands a long time ago, and still live a simple way of life, retaining their culture and traditions. They are a very friendly people who maintain a close relationship with the sea that provides the support to their daily lives.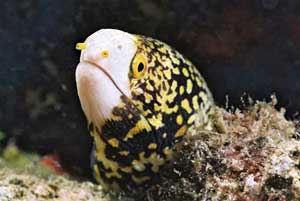 To enhance the underwater experience, Pulau Gangga's in-house marine biologist offers seminars to preface the diving at the world famous Bunaken National Marine Park and the Lembeh Strait, where the biodiversity reaches the highest levels, and she will accompany you during snorkeling excursions. If you are lucky, You may even see the sirens! …Yes, they really exist and live in the form of the Dugong, a large and charming mammal of the Sirenides species. They live in the shallow waters of these islands and have been observed basking in the setting sun of a Gangga evening.
From Pulau Gangga it is an easy trip to visit the Minahasa Highlands, scattered with active volcanoes, and Lake Tondano, a scenic crater lake, and the Tangkoko National Park, home to the world's smallest primate, the tarsier.
Diving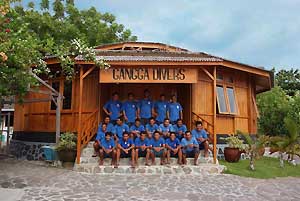 Gangga Diver's PADI Five Star Dive Center is run by International dive instructors, with qualified guides and dive masters, offering a personalised diving service to suit and divers of all levels of experience. The dive center provides racks for each room to store equipment and has toilet and shower facilities with hot water- perfect for after those night dives.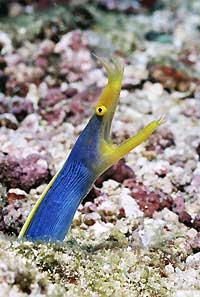 With its more than 30 world-class diving locations, the island offers a wonderful variety of marine life with rare species and pristine reefs. Gangga is the ideal starting point for diving the Bangka Archipelago, Bunaken National Marine Park (near Manado) and Lembeh Strait.
Gangga Divers has 5 all-wood boats specifically built for diving, three with onboard toilets, all with easy on and off access. The engine power ranges from 80 plus horsepower to 360 plus. Each boat is equipped with towels, freshwater tanks for cameras, drinking water, hot drinks and snacks.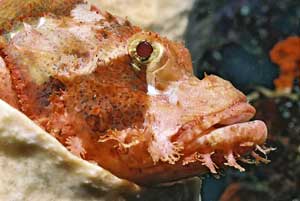 Gangga Divers also has a regulator service room and three of the guides have diplomas for repairing and maintaining Scuba Pro and Aqualung regulators.
Being a member of the North Sulawesi Watersports Association (NSWA), Gangga Island Resort is committed to protecting the local reefs and is involved in conservation and development projects aimed at helping the local communities create sustainable tourism activities.
Dive Package Prices 2014~2015

24 dives (2 nights dives included)
$ 1,240.00

22 dives (2 nights dives included)
1,152.00
20 dives (2 nights dives included)
1,062.00
18 dives (2 nights dives included)
968.00
15 dives (1 night dives included)
818.00
13 dives (1 night dives included)
718.00
11 dives (1 night dives included)
615.00
9 dives (1 night dive included)
510.00
7 dives (1 night dive included)
400.00
5 dives (1 night dive included)
290.00
NITROX per cylinder
6.00
Extra charge for diving in Lembeh or Bunaken area
45.00
Entrance fee to Bunaken National Marine Park
6.00
Complete equipment rental: per day (Dive Computer no Included)
30.00 (Per Day)
NOTE: Rates include scuba tanks, weight bels, guide, beach towel, water & fruits, hot tea. Lunch is provided during dives in Bunaken or Lembeh area.
* NOTE. Prices indicated on this website are shown as a guideline only and may be subject to currency fluctuations, banking fees and other changes outside our control. Pricing information is available in
other currencies
.