Indonesia Escapes & Hideaways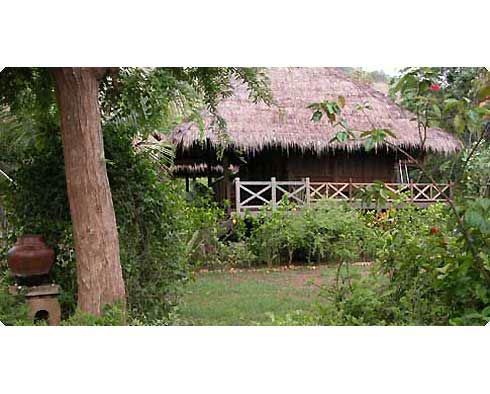 on the beach, Price upon request
Anam Emerald Resort
Komodo National Park, Indonesia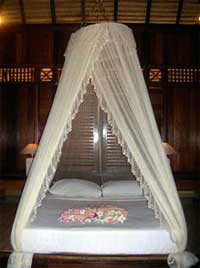 Anam Emerald Resort sits on the northwest tip of the island of Flores, a short boat ride from Labuanbajo town, and is an ideal getaway from where you can visit and dive the Komodo National Park.
Anam Emerald sits in a magnificent secluded cove with over 1.000 metres of white sandy beach and a wooden jetty protruding 450 meters into the coral rich turquoise waters. Opulent sea gardens in colors of purple, yellow, blue and fuchsia blend with brightly colored tropical fish drifting aimlessly amongst the coral. Lush gardens and pristine beach enhance this tranquil setting.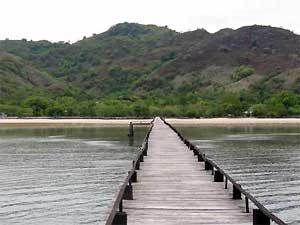 One hundred year old trees camouflage the thatched roof bungalows while providing shade and refuge to a wide variety of birds.
Facilities & Services:
Restaurant, Bar, water sports, dive center, garden.
Room Facilities
Room Types : 6 Chalets, 12 Bungalows
En suite showers & toilets with hot water
Air conditioning in some rooms. Ceiling fans in others
Electricity : 220V
Places to go & things to do
KOMODO ISLAND 
Well known as a home of the giants lizard "komodo Dragon a protected wildlife reserve, Komodo Island is nestled between Eastern Sumbawa and Western Flores.
The mixed vegetation of Komodo National Park Provides habitat and shade for different animals of the park. There are 254 plant species from Asia and Australia origin. Komodo Dragons are Carnivores and do not eat any of the vegetation. However, the main preys of Komodo Dragons are Deer and wild Boar, feed on various leaves, fruits, flowers, roots and grasses found in the park. Most of Komodo Dragons are found in habitat below 250 meters above sea level. The most common habitats of the Komodo Dragons are in steep (Hills of Grassland), Savanna, monsoon forest and mangrove forest. To go to Komodo Island is only 1 hours 20 minutes from Anam Emerald Resort.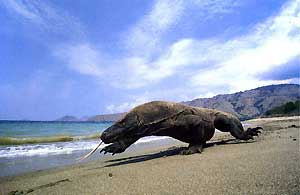 RINCA ISLAND 
The trail will lead you through hot, arid terrain and savannah to river where Buffalo, boar, deer, horses and monkeys find relief from the intense sun. people rarely visit this area so the Komodo Dragons and other animals are unused to human presence. To go to Rinca Island is only 1 hour from Anam Emerald Resort.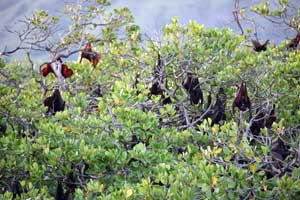 BAT ISLAND 
As the tropical sun slowly sinks to the horizon, the giant fruit Bats (with a wing span over three feet, the largest in the world) begin taking languid flight from their daytime roots in the tropical forest. Marvel at the sight of the blood red sunset sky filling with these magnificent creatures swarming over a phosphorescent sea. Sunset over Bat Island will be a memory that will stay with you forever. To go to Bat Island is only 45 minutes from Anam Emerald Resort.
DIVING
Anam Emerald has its own inhouse dive centre ready to take divers to the world class dive sites of the Komodo Marine National Park.
Most dive sites are withing a 90 minute boat ride from teh resort.
Snorkelling, kayaking , swimming
The pristine waters in front of the resort are perfect for snorkelling and swimming. Visiting boats are prohibited from dropping anchors on the reef to kee them in perfect conditions, and the coral gardens in front of the resort are being carefully nurtured to maturity. Special rest platforms have been designed for snorkellers and swimmers in an effort to eliminate potential dammage occuring on the reef. All wildlife around the resort is protected. Hunting and fishing is not permitted.
browse all escapes & hideaways
* NOTE. Prices indicated on this website are shown as a guideline only and may be subject to currency fluctuations, banking fees and other changes outside our control. Pricing information is available in
other currencies
.