Indonesia Liveaboard Diving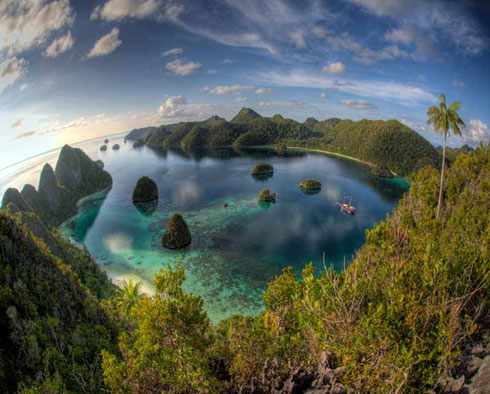 From £2490 per person*
Raja Ampat & The Birdshead Peninsular Dive Cruises
Overview
|
Shakti
|
Temukira
|
Seahorse
|
Tambora
|
Siren
|
RA Explorer
|
Aurora
|
Sea Safari 8
|
Raja Ampat Agressor
|
Mermaid I
|
Mermaid II
|
Ondina
|
Arenui
|
Amira
|
Euphoria
|
Pearl
Choose where you sleep
Amira

Arenui

Aurora

Damai

Euphoria

Indo Siren

Mermaid I

Mermaid II

Ondina

Pearl of Papua

Putiraja

Putri Papua

Raja Ampat Agressor

Raja Ampat Explorer

Sea Safari 8

Seahorse

Shakti

Tambora

Temukira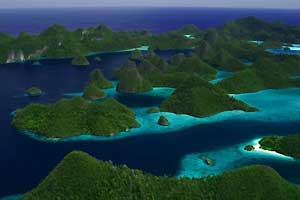 The Raja Ampat island group in Indonesia's West Papua province is known for its incredible biodiversity but yet still remains unspoiled by tourism. By joining a liveaboard dive cruise, you can be one of the first to visit this beautiful island group and experience genuinely pristine environments both below and above the water.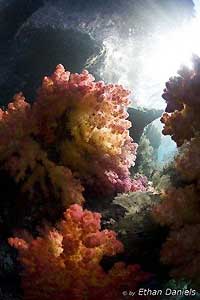 Whether your preference is for macro photography or for action packed big fish diving you will not be disappointed. The larger species you are likely to encounter include giant Mantas, Mobula rays (often in large numbers), large schools of Barracuda, Jacks, Mackeral, as well as Wobbegong sharks, Tawny sharks and many others. Macro enthusiasts can see Blue Ringed Octopus, Mimic Octopus, numerous types of Pygmy Seahorse, Ghost Pipefish, Frogfish, Mandarin fish and a huge variety of strange and wonderful molluscs and crustaceans.
A biodiversity survey conducted by "Conservation International", suggests that "due to it's location near the heart of the coral triangle coupled with an amazing diversity of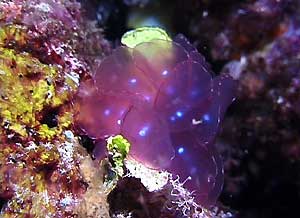 marine habitats, the area is potentially the world's richest in terms of marine biodiversity" - Mc Kenna, Allen and Suryadi (April 2002). The findings of this project showed more species diversity than any other area previously surveyed worldwide. A similar survey was repeated the following year by a different independent NGO, The Nature Conservancy, which also concluded that Raja Ampat has the highest biodiversity of both fish, and coral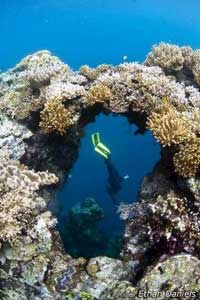 species. To date, there are a known total of 970 fish species, 565 hard coral species and 699 species of molluscs.
Above the surface, the Raja Ampat islands offer some of the most beautiful and dramatic island scenery to be found anywhere. Shakti's itineraries offer a chance to see completely untouched rainforest and mangrove environments as well as dramatic karst limestone island groups. These forests are home to some of the world's rarest and most exotic bird species which include various types of Parrots, Cockatoos and the famous Birds of Paradise.
Truly frontier diving a very few years ago, there is now a broad choice of liveaboard dive boats to choose from operating in and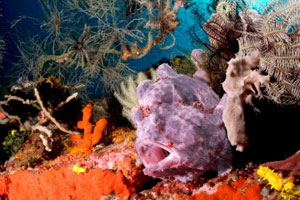 around Raja Ampat, Misool and the Birdshead peninsular of West Papua Province, Indonesia. Amongst these is a fleet of traditional-style "pinisi" (pronounced finisi) sailing schooners hailing from the great Bugis boat builders of Southern Sulawesi, some of which are furnished to almost opulent levels of comfort.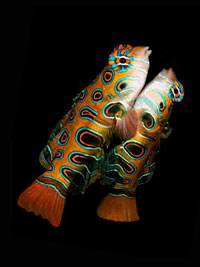 Cruises typically range from ten days to two weeks in duration, but longer cruises can be found. Many boats are available for charter if you ask long enough in advance of the sailing season.

We list some of our favourite operators here, but if you can't find a schedule to fit your needs, please ask as this is not an exhaustive list.

Details of the scheduled cruises can be found in the timetable below, while descriptions of the vessels are found via links on the right hand side. Some of the boats not featured below may be available for charter only.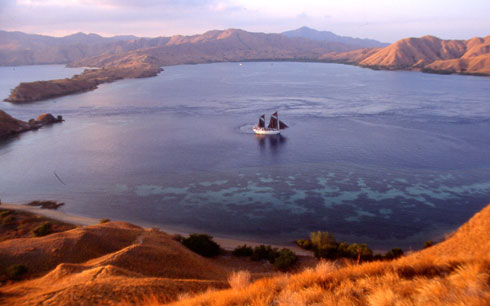 Please check the Deals4Divers blog to see if there are any current great deals going for liveaboards in Raja Ampat. You can also follow Deals4Divers on Twitter or Facebook.
Notes
All visitors to Raja Ampat are required by law to purchase an entrance tag. Tags cost Rp 500,000. and are valid for one year. All proceeds are administered by Conservation International for management of Raja Ampat's marine protected areas.
* NOTE. Prices indicated on this website are shown as a guideline only and may be subject to currency fluctuations, banking fees and other changes outside our control. Pricing information is available in
other currencies
.