Indonesia Cultural Discovery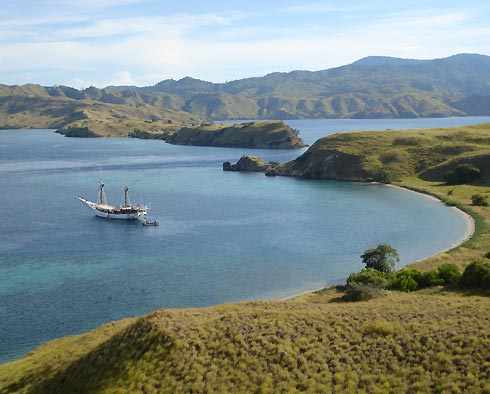 From £2231 per person*
Indonesia Sailing Charters: Katharina
Overview
|
Bali~Sumbawa~Komodo~Flores
|
Bali~Komodo~Savu~Roti~Timor
|
Flores Sea~Banda~Kei
|
Kei~Agats~Timika
|
Kei~Tanimbar~Timor
|
Timor~Banda~Ambon
|
Ambon~Banda~Kei
|
Timika~Sorong
|
Sorong~Sorong
|
Sorong~Ambon
|
Bali~Lombok~Bali Weekend
|
Ambon-Ternate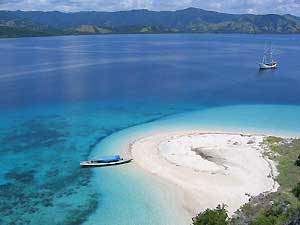 Based in Lombok, The Katharina sailing cruises are primarily focused on Eastern Indonesia, highlights of which include the islands of Lombok, Sumbawa, Komodo, Rinca, Flores, the Moluccas, and Irian Jaya (West-Papua) where she will visit, among other places the famous, Asmat tribe.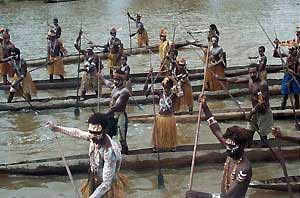 Exploratory cruises will take you to the unknown and extraordinary, to dragons in Komodo, whale hunters in Lembata, warrior tribes in Papua and will trace the ancient spice routes to the gorgeous Banda Islands. For those interested in history, remember the great discoverers Cook, Magellan and Tasman. Much of the sailing is done at night to allow maximum opportunity for visiting islands and points of interest, or snorkel, kayak, dive (by prior arrangement) etc. during the day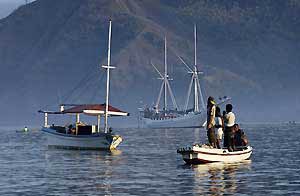 The boat is a traditional style ?Bugis Schooner? or Pinisi (pronounced Finisi). The Bugis people of south Sulawesi, once feared as pirates, have always been the most skilful ship builders and sailors of Indonesia. Their vessels, perahu and pinisi were and still are hand-crafted entirely from timber.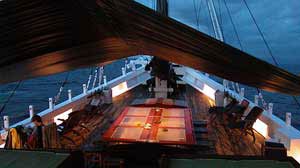 The Katharina is designed for comfort with spacious air-conditioned, en-suite cabins and the dining/recreational area and large deck-space are furnished with comfortable deck chairs and sun benches.
The Indonesian seas are usually calm, being out of the cyclone path. June, July and August are usually more windy and it is during these months that the regular south-eastern trades allows the ship to often travel under sail.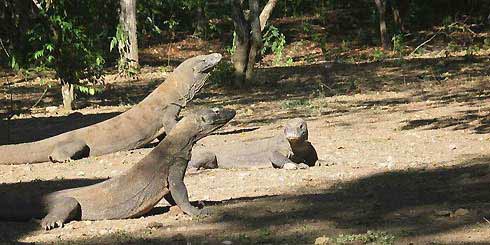 Notes
This sailing cruise can be incorporated into a Symbiosis tailor made holiday to Indonesia that can be adapted and tailored to meet your dates, preferences and passions. Please contact one of our bespoke holiday planners to create the ideal itinerary for you.
* NOTE. Prices indicated on this website are shown as a guideline only and may be subject to currency fluctuations, banking fees and other changes outside our control. Pricing information is available in
other currencies
.