Vietnam Scheduled Expeditions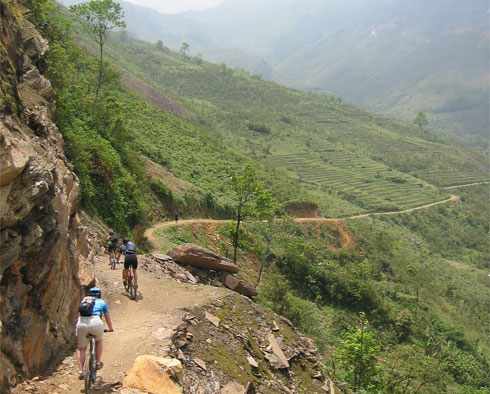 From £1516 per person*
Hanoi to Luang Prabang by Mountain Bike
Overview
|
Mai Chau Route
|
Sa Pa Route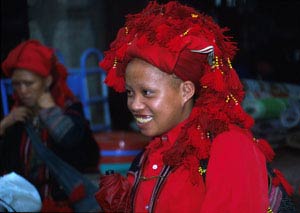 This exceptional adventure will take you through the dramatic, tribal, mountainous area of Northern Vietnam to the north and west of Hanoi before descending to the ancient Royal city and World Heritage site of Luang Prabang, located on the mighty Mekong River.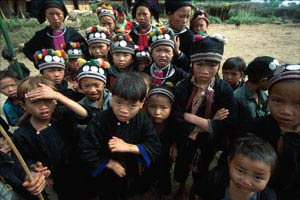 We have 2 alternative routes. One starts in the charming Hill Station town of Sa Pa, the main market town for a kaleidoscopic array of tribal minorities, just south of the China border, and crosses into Laos at Dien Bien Phu, scene of the last great battle between the French colonial rulers and the Viet Minh freedom fighters in 1954 which finally saw the end to colonial rule in French Indochina.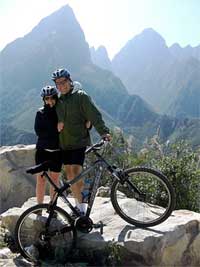 The other heads west out of Hanoi through the towering karst limestone valleys of Mai Chau, crossing into Laos at Vieng Xai. Here you will get the chance to visit the extraordinary labyrinth of caves that housed a secret city during the troubled years following the American-Vietnam War, home to the Pathet Lao government in waiting. This route also includes a day kayaking down the Nam Ou River that flows into the Mekong near to Luang Prabang.

The Hanoi to Luang Prabang rides are not for the feint of heart - we will be navigating small dirt roads and climbing never ending hills - but the views will always be breathtaking and there will be numerous encounters with fascinating and hospitable tribal people.

Support vehicles will be accompanying the cyclists to carry luggage, refreshments, spares and fatigued riders!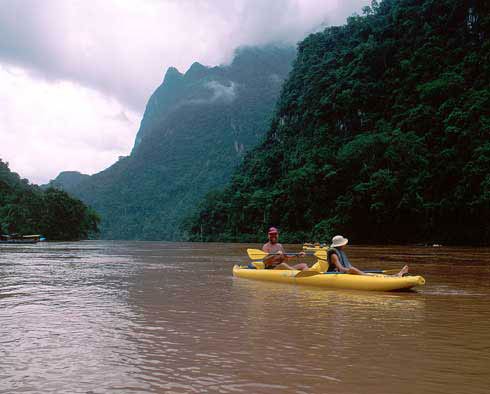 Notes
This cycle ride can be incorporated into a Symbiosis tailor made holiday to Laos and/or Vietnam that can be adapted and tailored to meet your dates, preferences and passions. Please contact one of our bespoke holiday planners to create the ideal itinerary for you.
* NOTE. Prices indicated on this website are shown as a guideline only and may be subject to currency fluctuations, banking fees and other changes outside our control. Pricing information is available in
other currencies
.