Vietnam River Cruises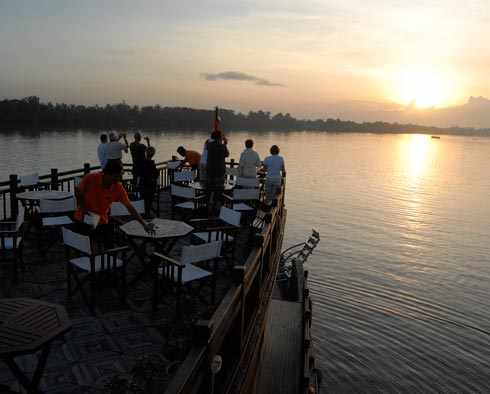 Price upon request
Cruises in the Mekong Delta
Overview
|
Scheduled Cruises
Choose where you sleep
RV Bassac I

RV Bassac II

RV Bassac III

RV Mekong Eyes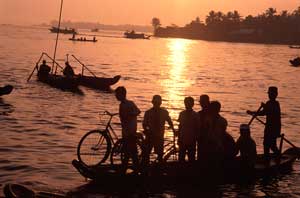 Known to the Vietnamese as Cuu Long, or "Nine Dragons", the Mekong Delta, covers 39,000 sq.km and is the rice basket of southern Vietnam. A watery world of rivers and canals, rice fields and fruit orchards, a visit to this fascinating and beautiful region of southern Vietnam is a must for any visitor to the country.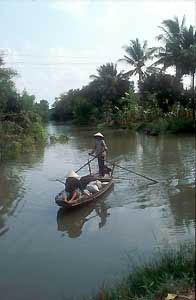 The mighty Mekong River, one of the longest rivers in Asia and the most biodiverse river in the world, divides into nine distributaries before emptying into the South China Sea, having travelled all the way from the Yunan-Tibet Plateau in the Himalayas. These tentacles are subsequently interconnected by an elaborate network of canals and irrigation channels, creating numerous islands that are rich from the alluvial sediment brought down by the river.

Most people in the Mekong Delta live a simple agrarian way of life that has changed little for hundreds of years. Travel is traditionally on the water, and the few cities in the region each feature colourful floating markets where farmers and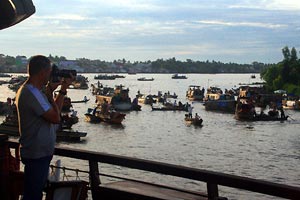 wholesalers trade produce from sampan to sampan each morning.

The Mekong Delta has also recently been dubbed as a 'biological treasure trove'. Over 10,000 new species have been discovered in previously unexplored areas of the Mekong Delta, including a species of rat thought to be extinct.



There are only 2 really good ways to explore the amazing, watery world of Vietnam's labyrinthine Mekong Delta - by bicycle or by boat… or perhaps by both!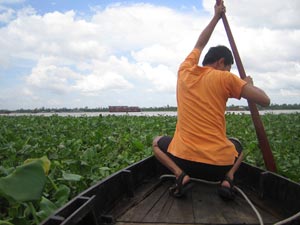 Scheduled Cruises
There are now a several very comfortable cruise boats operating in the Mekong Delta to choose from, some of which are traditional rice barges converted into comfortable floating hotels. The largest are ships that can carry up to around 60 passengers in luxury double and twin cabins, with full services on board including a la carte dining and even massage services.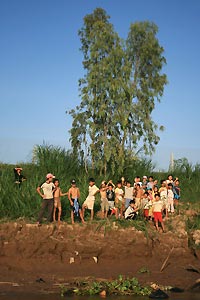 At the lower end there are boats that cater more to backpackers, where guests sleep dormitory-style all in the main cabin.

Some boats carry bicycles allowing you to follow the waterways along tracks and trails that trace the river banks, offering numerous encounters with the local communities.

Of the scheduled cruises, some focus on exploring the Mekong Delta, sailing between the main towns of southern Vietnam while others also offer longer journeys, sailing all the way to Phnom Penh in Cambodia and even as far as Angkor Wat.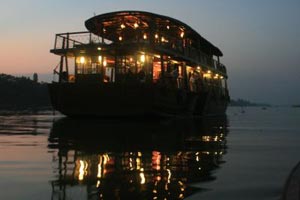 Private Boat Charters
For couples, families and small groups of friends, there are also a choice of single cabin and 2 cabin houseboats for charter, allowing you to adjust the length of time and the destination of your cruise.

Follow the links above to find a cruise that fits your time frame and dates, and the links at the right hand side to inspect details of the various boat options.
For info on the 2 country cruises, Vietnam & Cambodia, see Lower Mekong River Cruises.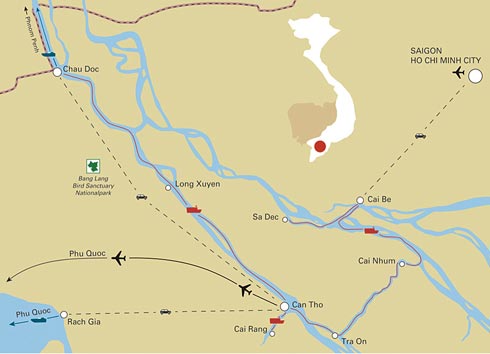 Notes
A Mekong Delta river cruise can be incorporated into a Symbiosis tailor made holiday to Vietnam that can be adapted and tailored to meet your dates, preferences and passions. Please contact one of our bespoke holiday planners to create the ideal itinerary for you.
* NOTE. Prices indicated on this website are shown as a guideline only and may be subject to currency fluctuations, banking fees and other changes outside our control. Pricing information is available in
other currencies
.