Vietnam Cultural Discovery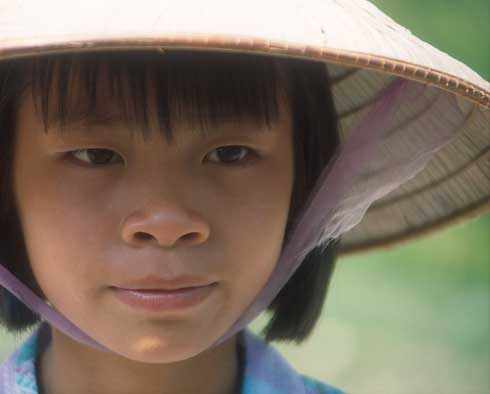 Price upon request
Vietnam Explorer
Overview
|
North to South
Off limits to Westerners till relatively recently, Vietnam is the South East Asia that Elvis knew! Today, travel there is taking off and Saigon (Ho Chi Minh City) in the south is a boom town, bustling with traffic and business.
Travel to Vietnam is well worth the long haul and for seekers of the exotic, an assault on the senses by it's very differences, then Vietnam has to be one of the most fulfilling travel destinations left on Earth.
Proud and with a reputation for doing things their own way, Vietnam's total population of around 86 million is overwhelmingly of the the main ethnic group, the Han Vietnamese.
Sometimes compared to the Prussians, the Vietnamese are martially adept and have a 4000 year history of beating up World powers to prove it.
Vietnamese autononmy goes back to the year 938 AD when Ngo Quyen vanquished the Chinese armies at the Bach Dang River and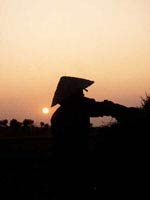 ended 1000 years of Chinese Imperial rule. Subsequent and repeated invasions from China were repulsed over the next few centuries while the Vietnamese expanded southwards, building their nation from the Red River Delta near Hanoi, to the delta of the Mekong below Saigon. Religious followings amongst Vietnamese are diverse including Buddhism, Taoism, Christianity (both Protestant and Catholic), Islam and indigenous beliefs.
In 1858 French and Spanish-led forces stormed Danang and by 1867 France had conquered all of southern Vietnam renaming the territory Cochin-China. At the end of WW2 the man that would deliver Vietnam from colonial suppression, Ho Chi Minh (more affectionately known as Uncle Ho) declared independence sparking violent confrontations until in 1954 the French were comprehensively defeated at Dien Bien Phu in the remote north. After that Vietnam was temporarily divided into the communist North and the anti-communist, USA supported South. It was a disaster of global proportions, political and ideological opposition quickly turned to armed struggle prompting the USA and other countries to commit combat troops in 1965. The war lasted until 30 April 1975.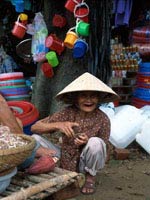 Today Vietnam is looking beyond it quote s history, even relations with the USA have been lquote normalised quote and trade is once again flowing between the two nations. Vietnam enjoys it's lquote tiger economy quote status but for the vast majority of Vietnamese economic struggle is still a daily reality.
Notes
This is a tailor made holiday concept which can be adapted and tailored to meet your dates, preferences and passions. Please contact one of our bespoke holiday planners to create the ideal itinerary for you.
* NOTE. Prices indicated on this website are shown as a guideline only and may be subject to currency fluctuations, banking fees and other changes outside our control. Pricing information is available in
other currencies
.