Vietnam Cultural Discovery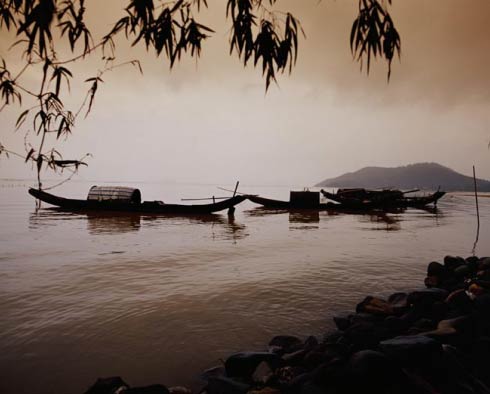 Price upon request
Cycle Vietnam's Central Coast
The intriguing Central Coast Adventure is packed with cultural points of interest and scenic rides. From the historic monuments of Hoi An and Hue to the relaxing beaches of Whale Island, this adventure is a delight for everyone wishing to explore the heart of Vietnam.
The starting point for this adventure is the old capital of the Ngu Yen Dynasty, in Hue. The cycling starts with a ride through the Vietnamese country side with a challenging climb over Hai Van pass where the paddy fields and eucalyptus forest provide stunning views as we climb away from the coast. Passing rural villages on quiet back roads, the peacefulness of the surroundings are in sharp contrast to our destination of My Lai, the site of one of the worst massacres of the American/Vietnam War. The cycle ride is packed with history, culture, some superb cycling and, ending at the beach, this trip has it all.
TRIP PROFILE
Our biking adventure takes us from Hue to Nha Trang by bus, boat and bike. We cycle a little under 470 kilometres in 8 cycling days. Lots of time on this tour is spent sight seeing and exploring Vietnam. Participants can cycle as much or as little as they like and still enjoy the same views as the rest of the group. There is one long day with a 10 kms climb at the end, and fit and experienced riders usually find it sufficiently challenging. Fast cyclists can ride at their own pace
Our route is designed to take us off the main roads as much as possible, and we explore scenic back roads. We spend very little time on busy Highway One, cycling only on the quiet and particularly scenic sections instead.
Support will be supplied by an air-conditioned support bus that travels behind the group at all times.
Overview
Total Distance: 473 Kilometres
Number of Days: 10 days / 9 nights
Number of Cycling Days: Four full-days and four half-days
Road Surface: This tour follows a mixture of well-surfaced roads and good quality wide dirt tracks.
Support: This tour follows a mixture of well-surfaced roads and good quality wide dirt tracks.
Group Size: Minimum 2. Maximum 16.
Staff: International cycling leader (for groups of 8 or more), plus a Vietnamese cycling guide plus drivers and assistants for all groups. Groups of 4-7 will be led by our local guide and support team.
Food: All meals are included starting with dinner on day 1 to breakfast on day 10, except dinner on day 4.
Difficulty: moderate
Notes
This cycle ride can be incorporated into a Symbiosis tailor made holiday to Vietnam that can be adapted and tailored to meet your dates, preferences and passions. Please contact one of our bespoke holiday planners to create the ideal itinerary for you.
* NOTE. Prices indicated on this website are shown as a guideline only and may be subject to currency fluctuations, banking fees and other changes outside our control. Pricing information is available in
other currencies
.