Thailand River Cruises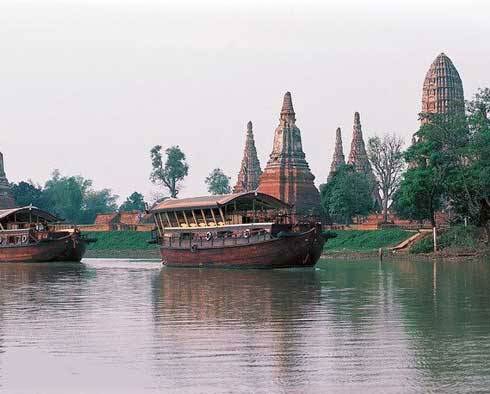 From £185 per person*
Chao Phraya River Cruise Bangkok
Overview
|
Mekhala 2D/1N
|
Anantara Song 3D/2N
|
Anantara Dream Private Charter
Choose where you sleep
Anantara Dream

Anantara Song

RV Mekhala

RV Thanatharee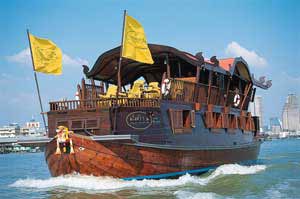 For centuries, The River of Kings has been the lifeblood of Thailand, carrying with it the history and culture of this proud nation.
Flowing down from the fertile central plains for almost 400 kilometres, this birthplace of Thai civilization connects the ancient Siamese capital Ayuthaya with the modern capital Bangkok, where it remains an essential artery in the region's economic life.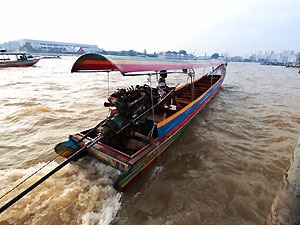 A cruise along the Chaophraya provides a great way to observe the rhythms of Thai life, both on the water and along its riverbanks. Many aspects remain little changed; children bathe while mothers wash their laundry at the river's edge, and ladies in flat-top straw hats paddle wooden sampans from stilt house to stilt house selling everything from farm produce, steaming bowls of noodles, to imported Chinese plastic utensils.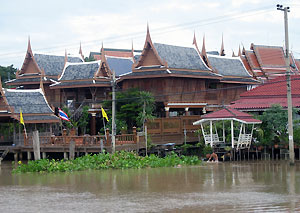 You will pass symbols of Thailand's modern development, including the Boonrod Brewery that produces Thailand's famous Singha Beer. Meanwhile numerous temples, populated by saffron-robed monks, constantly remind you of the Thai people's devotion to their predominant religion, Theravada Buddhism.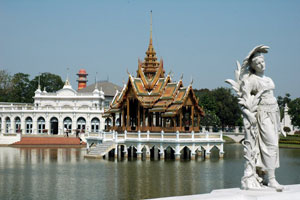 As you approach Ayutthaya, you can visit the Royal Palaces of Bang Pai In, a fascinating fusion of Thai and World architectural heritage.
There are several options for cruising the Chaophraya, depending on your budget. Symbiosis offers three versions - two deluxe options for people seeking to maximise on the romance of River Cruise along the "River of Kings", and one more basic (but still comfortable) option that adds an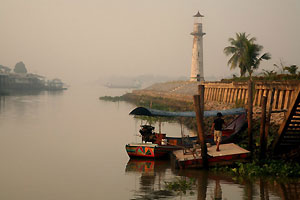 element of adventure by offering bicycles on board to explore the rural hinterlands.
There is also the option to charter a private boat for small groups of for honeymooners looking for the ultimate romantic experience.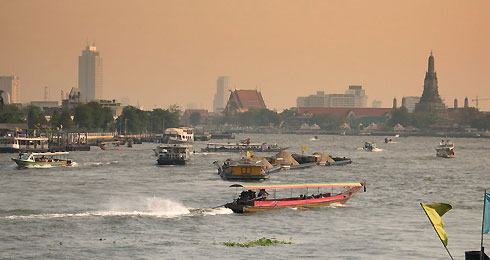 Notes
This module can be incorporated into a Symbiosis tailor made holiday to Thailand, and can be adapted and tailored to meet your dates, preferences and passions. Please contact one of our bespoke holiday planners to create the ideal itinerary for you.
* NOTE. Prices indicated on this website are shown as a guideline only and may be subject to currency fluctuations, banking fees and other changes outside our control. Pricing information is available in
other currencies
.