Thailand Mountain Bike Tours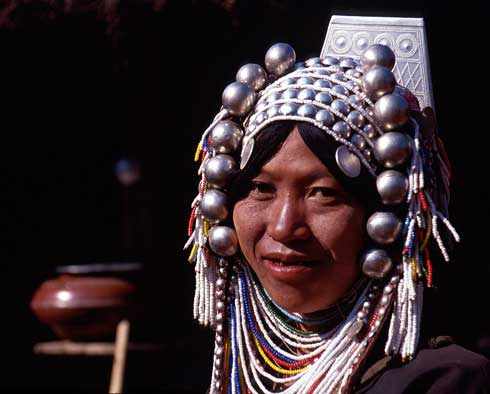 From £1595 per person*
Cycle Northern Thailand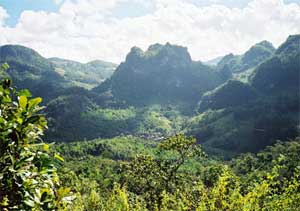 Mountain bikes are the perfect way to discover the wild spirit of untamed North Thailand, a region of jungle filled valleys, mountain-top temples, meandering rivers, and cultural encounters.
The Cycle Northern Thailand journey takes us from the northern Thai city of Chiang Mai through the mountains to the Golden Triangle, where the Mekong River marks the borders of Thailand, Burma, and Laos. In addition to riding outstanding mountain bike trails, we trek on elephants back to Thai hill-tribe villages, boat down jungle rivers, and sample some of the world's best Thia cuisine.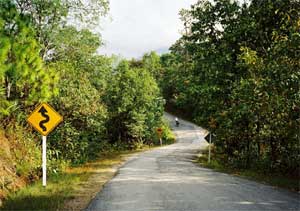 Heading north, we ride through the spectacular limestone mountains of Chiang Dao and the scenic village of Mae Salak, straddling the Mae Kok River. We follow wonderful trails and back roads that have little traffic and fantastic scenery and each night stay in charming, Thai-style jungle lodges.
On one day, we use a combination of bikes, boats, and elephants to reach a remote Lahu village where we experience a unique night as guests to a local family, sleeping in their long-house.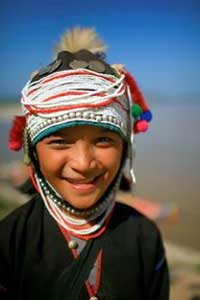 Before arriving at the Golden Triangle we visit Doi Mae Salong, where the descendents of the Kuomintang still live in a unique Chinese village. We'll also tackle an awesome off-road/on-road descent through spectacular mountains where our trail's end will take us to rest at the beautiful Puchaisai Spa and Resort. Along the way, we ride up Doi Tung to visit one of the region's oldest temples and check out the Burmese markets in Mae Sai.
Finally we arrive at the Golden Triangle. After a day's ride along the Mekong River, we transfer you back to Chiang Mai.
The accommodation on this tour is varied and interesting. As well as staying at the charming Huai Khum resort, the beautiful Puchaisai Resort, and the comfortable Imperial Golden Triangle Resort, we use lodges that are in tune with north Thailand and its traditions. On five days we have swimming pools to enjoy at the end of our rides.
TRIP PROFILE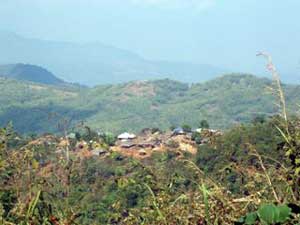 This is a mountain bike tour designed for riders with at least some off-road experience. Approximately 30% of the 553-kilometres we cover is off-road; the rest is on small back roads with little traffic. When we hit the asphalt, it's of good quality and there are plenty of opportunities to stretch out.
Although the escort vehicle is always close by and guides have powerful two-way radios, some rides are not supported.
You should be confident of your physical condition and bike handling skills. Some climbs are challenging and some rides are off-road, but overall the trail isn't too technical. It can be managed by most riders.
Notes
This cycle ride can be incorporated into a Symbiosis tailor made holiday to Thailand that can be adapted and tailored to meet your dates, preferences and passions. Please contact one of our bespoke holiday planners to create the ideal itinerary for you.
* NOTE. Prices indicated on this website are shown as a guideline only and may be subject to currency fluctuations, banking fees and other changes outside our control. Pricing information is available in
other currencies
.