Thailand Escapes & Hideaways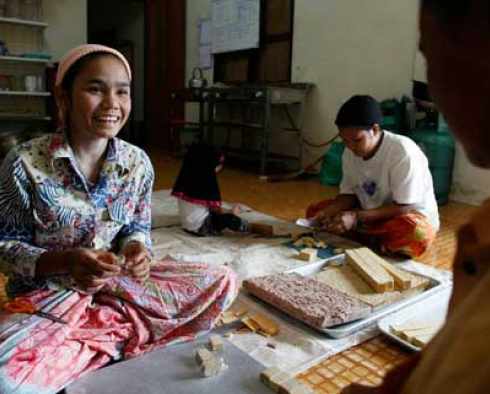 on the beach, Price upon request
Ban Lion Village
Phang Nga, Thailand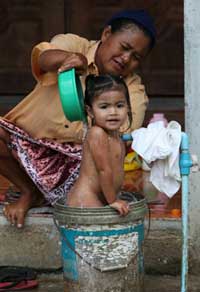 Ban Lion Village - WAY OF LIFE ON A REMOTE ISLAND
Located on Koh Phratong Island, the village is surrounded by unusual beauty and biodiversity, including 16 km of undeveloped beach lined by coconut orchards and mangrove forests. Ban Lion is a great place to relax, swim, hike and explore.
Villagers rely on fishing as their main source of income. This includes going out to sea, and gathering shells and crabs in the mangroves and seagrass beds. Some people also work for a nearby resort in high season.
HISTORY
Ban Lion was built in the aftermath of the 2004 tsunami, near the former site of Pak Chok village. Pak Chok was completely destroyed by the killer wave, and 75 people lost their lives.
TSUNAMI STORY
While many of the people from Pak Chok found housing on the mainland, Ban Lion has become a collective of people from a number of tsunami-affected communities, creating a fascinating amalgam of cultures. There are Thais, Thai-Chinese, Moken and Burmese people in the village that was built with support of Lions Club International.
THE STORY OF TIE-DYE PRODUCTS FROM BAN LION
Muhd Yom Koh Phra Thong is a collective creating natural tie-dyed handicraft on Phra Thong Island. The group includes tsunami survivors who depend primarily on seasonal fishing for their livelihoods.
TIE DYE
These brave individuals started a handicraft group in 2010 in Lions Village, which was rebuilt after the lost of Bak Jok Village during the 2004 Tsunami. The members of Muhd Yom Koh Phra Thong are working to develop creative new designs and practical products using local knowledge.
ENVIRONMENT
Ban Lion is located on Koh Prathong Island, a one hour boat ride from Kuraburi Pier in Phang Nga province. Surrounded with mangrove forest and golden grass fields, the village is immersed in natural beauty. Ban Lion covers 23-rai and is surrounded by mangrove and swamp forests. The biodiversity of the island is extraordinary and includes turtles, dugongs, dolphins, and 137 species of birds including the last significant population of Lesser Adjutant Stork in Thailand.
*The village itself is set up for homestays that can accommodate single travelers and groups, with many cultural and ecotourism activities available around the island.
browse all escapes & hideaways
* NOTE. Prices indicated on this website are shown as a guideline only and may be subject to currency fluctuations, banking fees and other changes outside our control. Pricing information is available in
other currencies
.