Thailand Escapes & Hideaways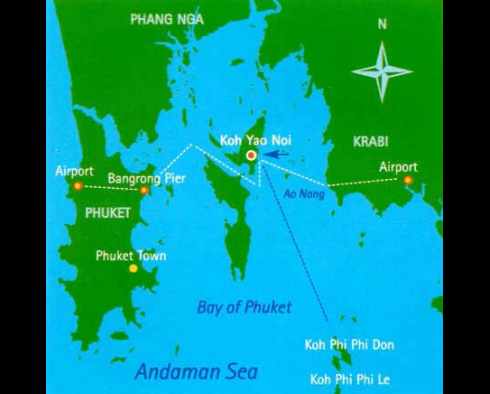 on the beach, Price upon request
Koh Yao Noi Homestay
Phuket, Thailand
Koh Yao Noi is a tiny island in Phang Nga Bay, the sea that lies between Phuket and the Thai mainland, where the population is overwhelmingly Muslim fisherfolk who still living a largely traditional existence, and who are well aware of the dangers of mass tourism development in their villages.
Phang Nga offers the classic sea images of tropical islands, palm fringed beaches, coral reefs and teeming marine life. It is therefore, obviously, in the cross-hairs of the big tourism developers who, having already exploited Phuket to the full and much of the Krabi mainland too, are eagerly searching for new places to plant their big hotels and bar strips.

This local initiative is designed to help reinforce the independence of the people of Koh Yao Noi, helping to protect their mores and customs from unwanted interference, and allowing them to choose the kind of visitors that they want to welcome – those who will respect them and their way of life. If you are one of those people, this will be a rewarding addition to your visit to Thailand.
In October 2008, Guardian journalist, Andrew Spooner, paid a visit and this is what he had to say bout his visit: http://www.guardian.co.uk/travel/2008/nov/11/thailand-ethical-holidays-homestay
browse all escapes & hideaways
* NOTE. Prices indicated on this website are shown as a guideline only and may be subject to currency fluctuations, banking fees and other changes outside our control. Pricing information is available in
other currencies
.