Thailand Escapes & Hideaways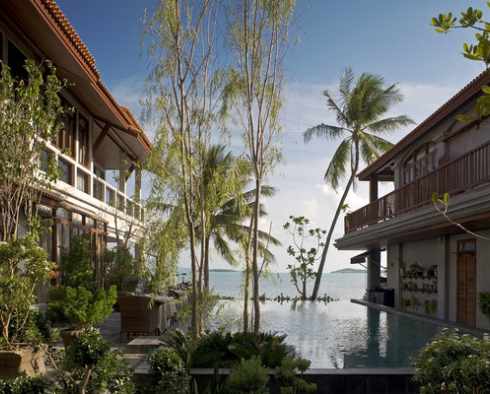 on the beach, Price upon request
The Scent
Koh Samui, Thailand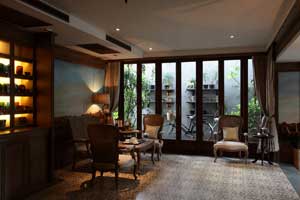 The Scent is designed to reflect the 1940's and 1950's colonial style, down to the smallest detail, and has beautiful rooms decorated in Chinese, Western and local styles. All modern amenities and conveniences are also included so that everything you desire is right at your fingertips.
The Scent Hotel brand began in a small shop in Bangkok which sold scents created from ancient recipes in China. Karmakamet became known for having the best quality aromatic products in the whole of Thailand. Taking this concept further, The Scent Hotel has blended its aromatic history with the intention of providing excellent hospitality, creating a truly unique experience for every guest.
The Scent Hotel Bophut boutique accommodation is comprised of 15 rooms on two floors.
There are two room types - the Sea Breeze and Beachfront suites. All rooms have breathtaking views of the ocean, are beautifully decorated in one of three styles available and come with a full range of amenities.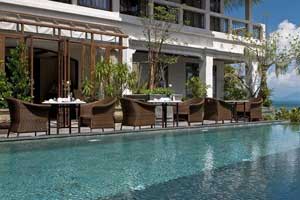 European style: Experience the comfort and hospitality of Indo-Chinese colonial culture, with touches of English influence. Rooms are decorated with bleached Western wooden furniture and feature luxurious monochromatic furnishings.
Chinese style: Inspired by the row houses typically found in Chinese communities, these rooms feature elegant Chinese lacquer furniture and decorative pieces.
Local style: Representing the life of local Thai-Chinese people, these rooms are decorated in the colour of sea foam with traditional rattan furniture.
Beachfront Suite
Three units are located either on the upper floor or ground floor offering panoramic ocean views. Private terraces usher in sunshine and fresh air.
2 Beachfront Suites in European style Situated on either the upper or ground floor, you can spoil yourself with the ultimate suite that the Scent Hotel has on offer, an absolute haven of luxury and privacy located directly in front of the ocean.
1 Beachfront Suite in local style One Beachfront Suite in the local style is located on the upper floor.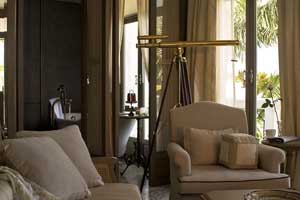 Sea Breeze Suites
Twelve Sea Breeze Suites in three different styles are located around the swimming pool. All units are uniquely designed, providing guests with their own individualized space. Features: King size bed LCD 32" TV with satellite and multi-language channels Phone DVD Player and personal music system In-room electronic safety box Coffee and tea making facilities Refrigerator and mini-bar Bathtub Separate shower Fresh seasonal fruit upon arrival Luxurious cotton bathrobes Nightly.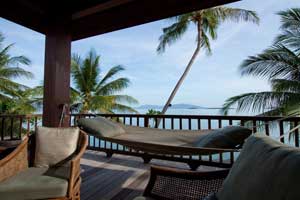 DINING
Le Jaroen Restaurant presents traditional French and Siamese cuisine with a modern twist.
Chef Yannick Tirbois has worked at some of the best restaurants in the region. He is committed to creating delicious food for all guests at The Scent Hotel.
Dine under the stars with an ambient background of waves gently lapping on the beach. With excellent personal service, romantic lighting and fabulous food and wine - this is an experience not to be missed.
FACILITIES
The Scent Hotel offers outstanding hotel facilities and exciting Koh Samui activities.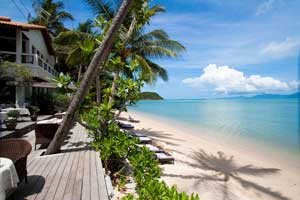 Le Jaroen Restaurant; fine dining under the stars
HHOMM Spa
Swimming pool
Aromatic shop
Wireless Internet throughout the hotel
A variety of CD's and DVD's available at the front desk
Airport transfer
Car rental
Currency exchange
Free shuttle bus service to Peace Resort and Fisherman's village.
Sightseeing information
In-house activities
Classic movies are screened in the tea foyer
Kayaking
Cooking class
Fruit carving class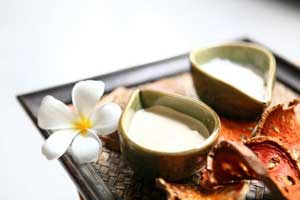 SPA
Believe that scent can take you into another, more nostalgic world. Travel back in time using the Thai and Chinese aromatic products, to a place of wonder and discovery. Enjoy a sensual experience which will revive your body and soul.
HHOMM Spa uses aromatherapy to help restore the body's natural resistance to viruses, infections and fatigue. Aromatherapy is a skilled and controlled use of essential oils for physical and emotional health and well-being. This natural system assists the body's ability to balance, regulate, heal and maintain itself.
There is a wide range of treatments, from facials to body scrubs and wonderful massages. The spa only uses the purest and highest quality in aromatherapy products to provide a blissful experience for you. The skilled therapist will talk with you to find out exactly what you need before starting.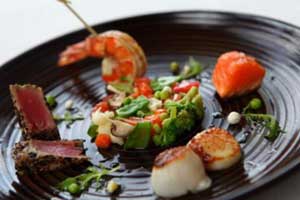 Below are a few of the most popular treatments:
Papaya and pineapple facial
Body scrubs (with coconut or mangosteen)
Body wrap (with coconut or aloe vera)
Foot reflexology
Head, neck, back and shoulders massage
Traditional Thai massage
Oil massage (using a variety of essential oils)
browse all escapes & hideaways
* NOTE. Prices indicated on this website are shown as a guideline only and may be subject to currency fluctuations, banking fees and other changes outside our control. Pricing information is available in
other currencies
.