Thailand Escapes & Hideaways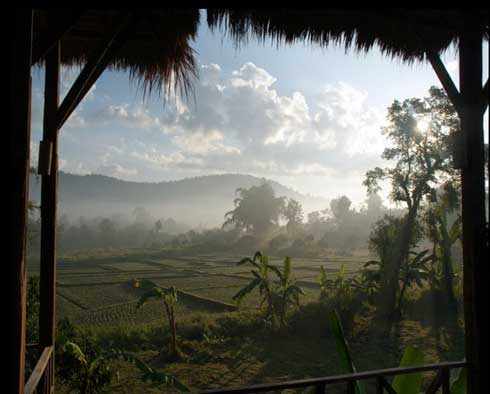 in the bush, Price upon request
Lisu Lodge
Chiang Mai, Thailand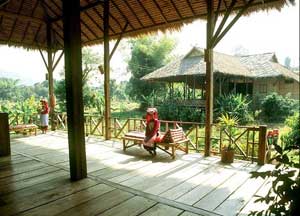 Lisu Lodge was designed to blend in with the houses of the ethnic Lisu village in which it resides, and the surrounding landscape. However, the Lisu design was adapted to meet the needs of Western guests ... with modest expectations! The other houses in the village do not have windows, for example, whilst LL does. The roof is thatched; the frame is wood and all the walls are woven bamboo.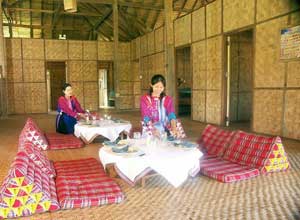 Floors are made of rattan. All decorations are either made by the village or within the local area.There are 4 bungalows with six rooms each. Each room is 16 feet by 14 feet. Comfortable mattresses (two per room, with a third one available) are on a hilltribe-style bamboo "sleeping platform", enclosed at night in a large mosquito net. Provided with a fan - the area is cool at night throughout the year - a table and storage space.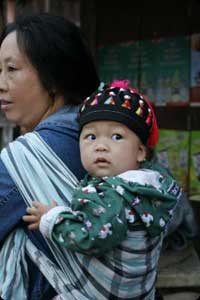 Each room has a private bathroom with hot shower and western-style flush toilets and wash basin.
The bedrooms surround a large living area, which also serves as an eating area, meals served on low Thai-style 'khan toke' tables, with a choice of either traditional 'Mon Kwan'- triangular padded cushions - or more conventional tables and chairs on the covered verandah. These areas look out over fields to the mountains beyond.
The lodge is located on the edge of a Lisu village 50 kilometers (30 miles) north of the city of Chiang Mai. The village of Dton Loong has a population of 750, including 20 families of another ethnic group, the Akha.
The lodge leases the land from the village, and is very much part of the village, employing staff from the village and joining in with their celebrations.
At Lisu New Year, typically in early February, guests are strongly urged by the village to drink the Lisu whisky and to become, like the rest of the village, blind drunk (optional!).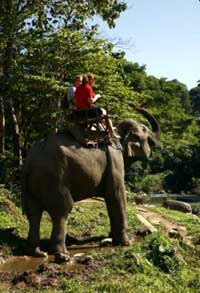 All are invited to the dance, and a great spirit of camaraderie develops over the course of days in the village, all inviting all to re-affirm their ancient traditions and celebrate the general dance of life.
Whether it's elephants you wish to ride, trekking you want to experience, or simply the wonderful experience of enjoying a few days in the company of very hospitable cultures, there will always be something there to offer you, from the first-time traveller to the most seasoned explorer.
General Information
Name : Lisu Lodge
Destination : Thailand
Location : Located in an ethnic Lisu village, one hour drive north of Chiang Mai on the Mae Teng River
Seasons : year round
Capacity (max no. guests) : 48 max
Accommodation
Room Types : 24 double bedrooms equipped with electricity, fans, mosquito nets and comfortable bedding.
Showers & toilets : en suite, some rooms
A/C : no, only fan
Hot Water : yes
Further Information
Electricity : 220V, 2 pin (flat)
Fire warning system : N/A
Fire extinguishers : Yes
Fire escapes : N/A
Entertainment : Elephant riding, trekking, white water rafting, mountain biking, culutral shows, more...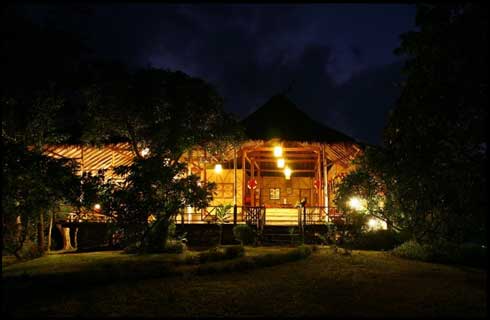 browse all escapes & hideaways
* NOTE. Prices indicated on this website are shown as a guideline only and may be subject to currency fluctuations, banking fees and other changes outside our control. Pricing information is available in
other currencies
.