Thailand Escapes & Hideaways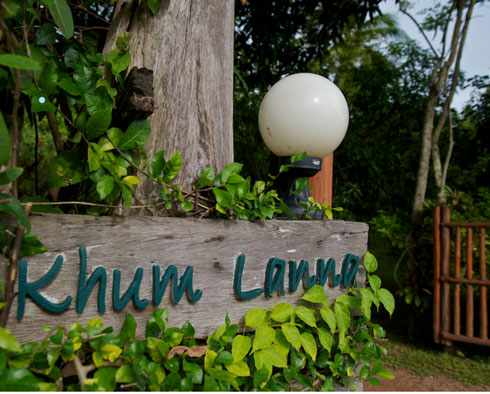 in the bush, Price upon request
Khum Lanna
Chiang Mai, Thailand
Home of Artisans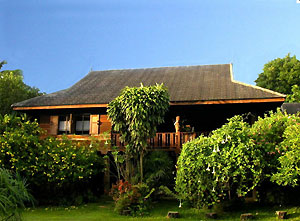 Lanna was the name of a prosperous self-ruling kingdom that occupied the whole of Northern Thailand and parts of present day Myanmar and Laos. Founded in the 13th century, the name means 'Land of a million rice fields'.
The rich culture and history owe much to the influence of Burma and, to a certain extent Laos. As a result, Lanna is quite different from other regions of Thailand, particularly in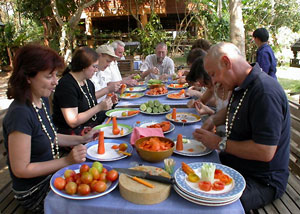 cuisine, culture and custom. It is generally agreed throughout Thailand, that the Northern women are the most beautiful and people the friendliest and most polite in the country. The charm and gentleness of the Northerners seldom fail to impress even the most demanding of visitors.
At Khum Lanna, discover the rural charms of traditional Northern Thai life and bathe your senses in this enchanting Lanna experience. Set in a small valley surrounded by mountains, the property is located in the serene village of Phrao, an hour and a half drive from Chiang Mai. With emerald-green rice fields and lush orchards, Khum Lanna gives you a luxury home-stay experience - a celebration of heritage, food and lifestyle.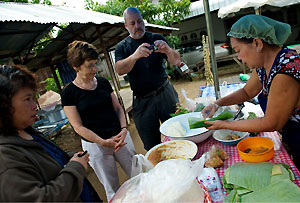 Take a leisurely bike ride around the village and visit the quiet temple and huge reclining Buddha in a part set amidst the forest. Gain an experiential understanding of Thai 'country' cuisine, through a special cooking class, beginning in the market, followed by a class on the essentials of 'iconic' Thai dishes and the art of fruit and vegetable carving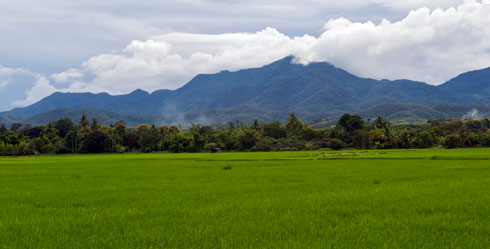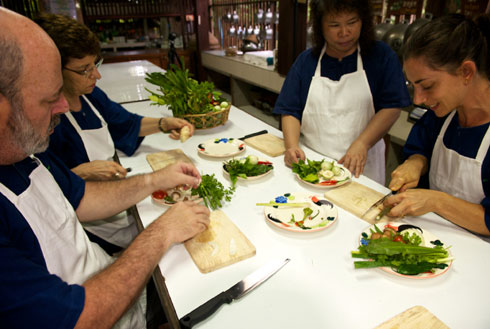 browse all escapes & hideaways
* NOTE. Prices indicated on this website are shown as a guideline only and may be subject to currency fluctuations, banking fees and other changes outside our control. Pricing information is available in
other currencies
.