Thailand Escapes & Hideaways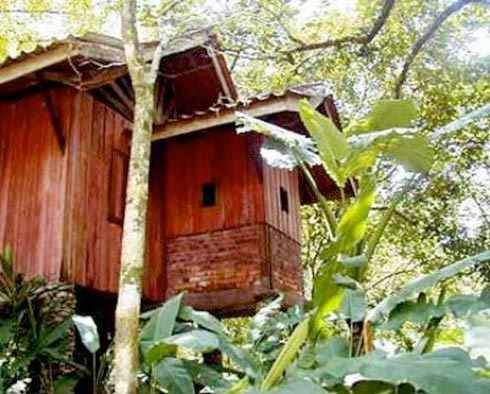 in the bush, Price upon request
Jungle Lodge
Khao Sok National Park, Thailand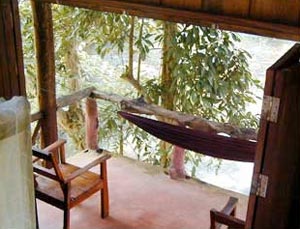 The mountain and water scenery depicted in old Chinese scrolls actually exists at Khao Sok National Park. The Jungle Lodge faces a clear brook and majestic limestones cliffs.
From Jungle Lodge, you can trek into a rain forest Khao Sok National Park which is one of Thailand's best preserved habitats for tropical vegetation and wildlife. The Thai rain forest is benign with few mosquitoes or other predators.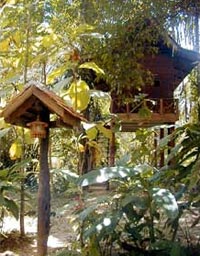 Many consider Khao Sok to be one of the most beautiful national parks in Thailand. The pristine, moist evergreen forest abounds with wildlife and fascinating plants. The park provides an adventure for botanists, environmentalists, naturalists or anyone interested in exploring plant and wildlife in a rain forest. The Jungle Lodge sits on the Khao Sok River on the edge of the park, but within walking distance.
As you probably already know, Khao Sok National Park is a rain forest. Thus, rains fall throughout the year. However, from June through November, the rains can be especially heavy. Some park walks are closed, but you can still enjoy a memorable stay in the forest. You can float through this majestic landscape in a canoe or inner tubes, tour a nearby lake, take elephant treks, and many other interesting excursions.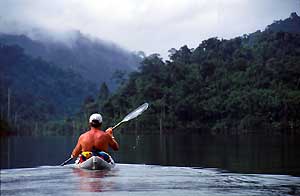 Activities
* Swim in the stream under the cliffs
* Take walks in the forest to waterfalls and large natural pools.
* Take a one-day boat trip or stay overnight on a raft house in a huge lake bordered by cliffs and caves in a setting right out of a fairy tale.
* Kayak down the river past cliffs, forests, and farms. River Trips in Khao Soke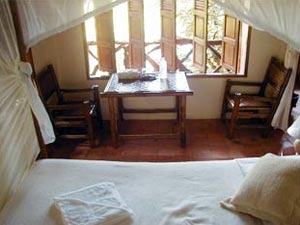 Note: Longer and shorter trips also available. The above trips can easily be combined with a visit to one of our beach destinations, Golden Buddha Beach, the Railei Beach Resort or Similana Resort, Phang Nga.
Rooms
Guest cottages are in the forest and of different sizes and types, including tree houses and tranquil riverside huts. Sleep Thai-style under mesh nets in rooms lighted by romantic oil lamps.

Meals
American or Asian breakfast, light Thai or Western lunch, and a generous Thai buffet for dinner with lots of tropical fresh fruit.
General Information
Name : Jungle Lodge,
Destination : Thailand
Location : Just outside the boundary of the Khao Sok National Park
Seasons : Year round, though can get a bit swampy at th epeak of the monsson season, around August/September
Capacity (max no. guests) : not many!
Accommodation
Room Types : Basic wooden cottages on stilts
Showers & toilets : outside
A/C : Definitely not
Hot Water : Later!
Further Information
Electricity : yes, 220V
Fire warning system : N/A
Fire extinguishers : No
Fire escapes : N/A
Entertainment : Nature
browse all escapes & hideaways
* NOTE. Prices indicated on this website are shown as a guideline only and may be subject to currency fluctuations, banking fees and other changes outside our control. Pricing information is available in
other currencies
.