Thailand Escapes & Hideaways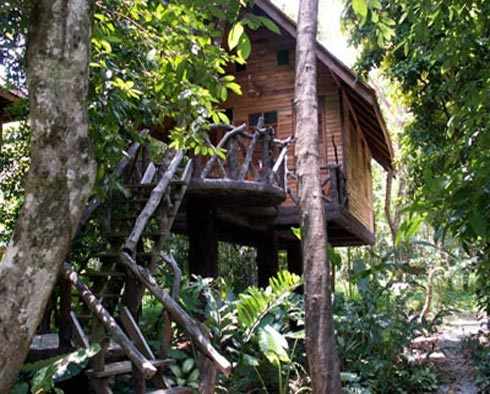 in the bush, Price upon request
Arts Riverview Lodge
Khao Sok National Park, Thailand
Accommodations are available in tree houses, riverside cottages and in the main lodge with V.I.P. facility.
All rooms have wonderful views of the Khao Sok River and have bathrooms and mosquito nets.
There is a Family accommodation suitable for groups of up to 6 persons.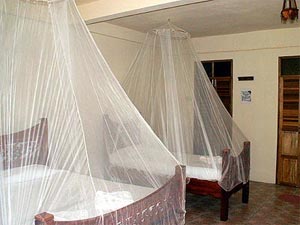 Come stay at this beautiful private lodge in the woods next to Khao Sok National Park. Spend your day trekking in the jungle, enjoying its exotic vegetation, insects, birds, reptiles and mammals. Swim in the crystal clear streams and waterfalls. Return to a refreshing shower. Relax in the evening at the Riverside restaurant admiring the forest and the majestic limestone cliffs across the clear river. Join in friendly discussions over snacks and drinks as your hosts prepare dinner which you can enjoy under the twinkling lights of fire flies.

The overall philosophy is dominated by a respect for nature and the Thai concept of "sanook," or fun.
Friendly staff will try their best to provide you with every possible comfort after an energetic day in the forest. Meals are served at the Riverview Restaurant where
the Thai cooks offer western and Thai breakfasts, a light Thai lunch, generous Thai set dinners as well as vegetarian menus. Full meals cost 500 baht per day.
The Rain Forest of Khao Sok
Many consider the Khao Sok National Park to be one of the most beautiful -- and least visited -- national parks in Thailand. The pristine, moist evergreen forest abounds with wildlife and fascinating plants. The park provides an
adventure for botanists, environmentalists, naturalists or anyone interested in exploring plant and wildlife in a rain forest. Arts Lodge sits on the edge of the park within walking distance.

Activities

- Swim in the stream under the cliffs. - Take walks in the rain forest to waterfalls and large natural pools of cool clear water. - Take a one day boat trip or spend overnight on a raft house in a huge lake bordered by cliffs and caves in a setting right out of a fairy tale. - Kayak down the river past cliffs, forest, and farms.
As you probably already know, Khao Sok National Park is a rain forest. Thus, rains fall throughout the year. However, from June through November, the rains can be especially heavy. Some park walks are closed, but you can still enjoy a memorable stay in the forest. You can float through this majestic landscape in a canoe or inner tubes, tour a nearby lake, take elephant treks, and many other interesting excursions.
browse all escapes & hideaways
* NOTE. Prices indicated on this website are shown as a guideline only and may be subject to currency fluctuations, banking fees and other changes outside our control. Pricing information is available in
other currencies
.