Thailand Liveaboard Diving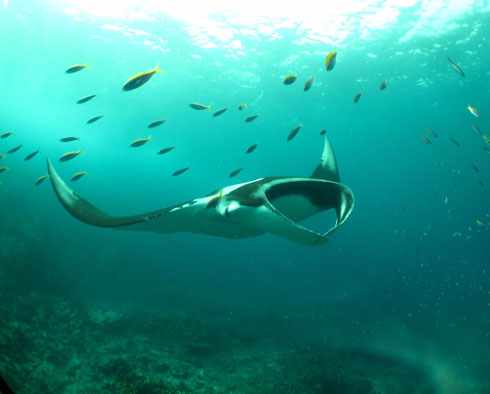 Price upon request
Liveaboard Diving in the Andaman Sea
Overview
|
Giamani
|
The Junk
|
Scuba Adventure
|
White Manta
|
Bunmee
|
Panunee
Choose where you sleep
June Hong Chian Lee

M/V Bunmee 3

M/V Giamani

M/V Panunee

M/V Scuba Adventure

M/V Scuba Cat

M/V White Manta
Similans, Surin Islands, Koh Bon, Koh Tachai, Richelieu Rock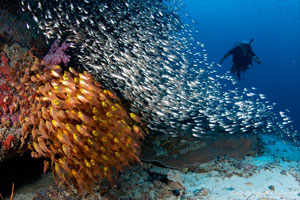 Most of Thailand's best dive sites lie in the Andaman Sea between Phuket in the south and the Burmese border in the north, and are best accessed by liveaboard dive safari during the months of October to May (North East Monsoon). The larger groups of islands are the Similan and the Surin Islands National Parks which are separated by a scattering of smaller islands and rocky outcrops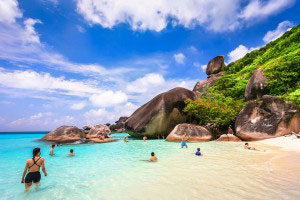 that also offer some great dives including Koh Bon, Koh Tachai and Richelieu Rock, renowned for whaleshark and manta sightings. There are a large number of dive boats to choose from, most of which sail out of Phuket or Tap Lamu, located on the mainland province of Phang Nga to the north of Phuket. Dive cruises typically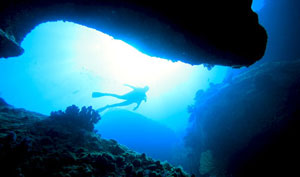 last from 4 days to a week, and some continue northwards into the Mergui Archipelago of Burma.
The diving season for this northern Andaman Sea route is from November to May when the south west monsoon is not blowing.
Koh Phi Phi, Hin Daeng, Hin Muang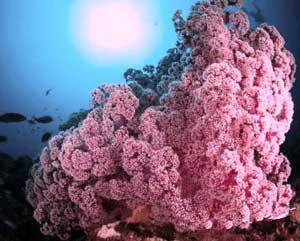 South of Phuket there are also some good dive spots around Koh Racha (also known as Koh Raya), Koh Phi Phi, and south to Koh Lanta - especially the extraordinarily colourful pinnacles of Hin Daeng (Red Rock) and Him Muang (Purple Rock). This route offers an excellent option for people with more limited time with trips typically lasting 2 to 3 days in High season and longer during off season for the northern route (May to October).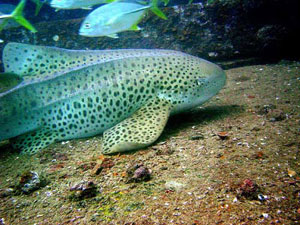 Combination trips
For divers who want to explore all of Thailand's best Andaman Sea dive spots, it is possible to combine a Similan-Surin trip with the shorter southern cruise (Oct to May).
Follow the links above to see the itineraries of the different boats. Further information on the boats themselves can be found by following the links on the right hand side.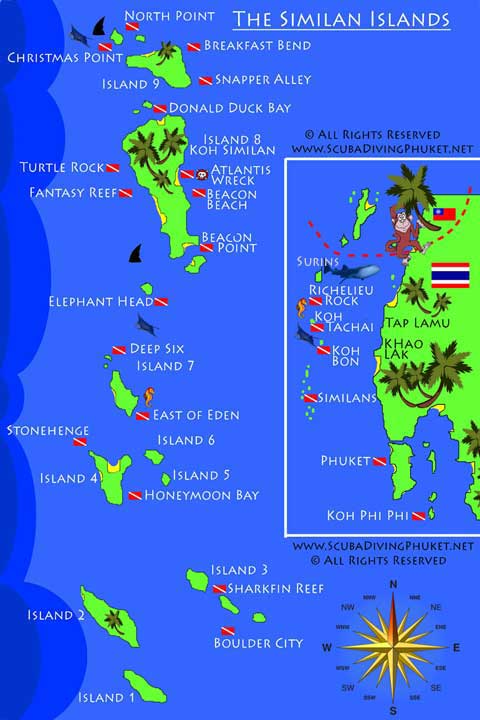 For Divers interested in a dose of cultural immersion before or after your liveaboard cruise, why not consider spending a few days living the life of one of Southern Thailand's fishing communities on one of the beautiful islands of Phang Nga Bay? Click here to find out more about the Koh Yao Noi Community Homestay project, as featured by the UK's Guardian Newspaper.
* NOTE. Prices indicated on this website are shown as a guideline only and may be subject to currency fluctuations, banking fees and other changes outside our control. Pricing information is available in
other currencies
.