Thailand Cultural Discovery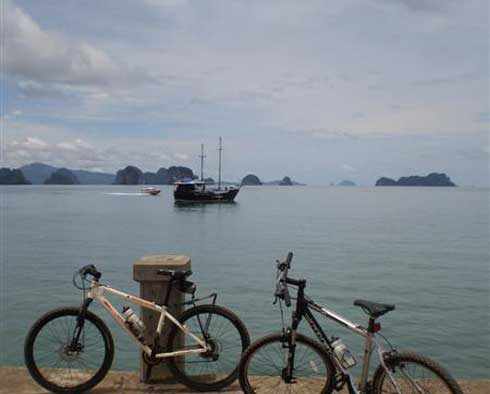 From £295 per person*
Biking Koh Yao
Overview
|
3 Day, 2 Night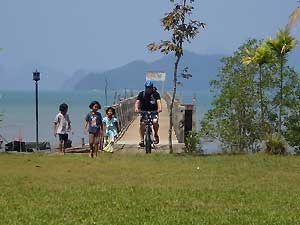 Koh Yao Mountain Bike Adventure: 3 days and 2 nights
Koh Yao Noi (Little Long Island) and Koh Yao Yai (Big Long Island) are two sleepy islands still enjoying a slow pace of life located in Phang Nga Bay, only 1 hour's boat ride away from the international resort island of Phuket.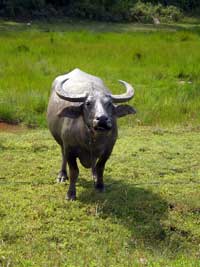 The moment you step on to these islands the usual stress and worries of every day life melt away and the island pace of life gets a hold of you. While Thailand is a predominantly Buddhist country, these islands are populated by peaceful Muslim communities that make a living from fishing, rice farming and rubber tree plantations. The recent arrival of tourism to these islands hasn't affected the warm welcoming locals.
This bike tour through these islands will have you cycling through a small market town, rice paddies, past mosques and fishing villages, through areas of natural jungle rich in plant life and fauna.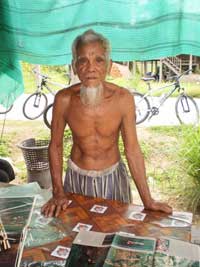 The Koh Yao Escape by bike tour isn't all biking, you will also visit the artistic locals who create Batik Paintings and you will have the opportunity to create your own Batik Painting. On the final day of this Cycling tour a boat trip to local islands that rise magnificently from the sea is included.
Trip profile:
This bike tour combines small paved island roads with very little traffic with some off road dirt tracks through jungle areas and rubber trees. The distances covered are not excessive and anyone with a reasonable level of fitness will be able to enjoy this tour.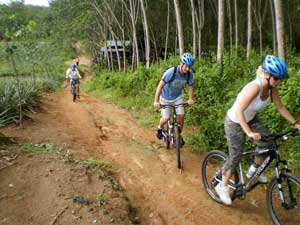 Some of the off road sections are hilly and can be a bit challenging but these sections are optional. Unlike other tours on the mainland, no support vehicle will accompany you on The Yao Islands. Mini buses will provide transport from your Phuket hotel to the pier, once you arrive in Koh Yao Noi after a 1 hour scenic boat journey your bags will be transferred to your accommodation by local transport.
Facts & Figures: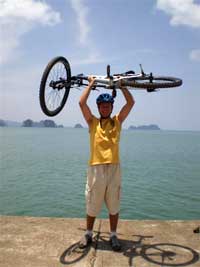 Tour Cost : 12,900 Thai Baht
Single Supperment : 2,000 Thai Baht
Bike Rental : Include
Total Distance : 85 km.
Trip Duration : 3 days and 2 nights
Days Cycling : 2
Terrain : Small Island roads and off road dirt tracks.
Vehicle Support : Not available on Koh Yao Expedition Tour.
Group Size : Minimum 2, Maximum 14
Food : All meals are included with the exception of breakfast on day 1 and dinner on day 3
Scenery : Breath Taking
HINT: Consider combining this great 3 day cycle ride through the Koh Yao islands with a short community homestay with villagers of Koh Yao Noi.
Notes
This cycle ride can be incorporated into a Symbiosis tailor made holiday to Thailand that can be adapted and tailored to meet your dates, preferences and passions. Please contact one of our bespoke holiday planners to create the ideal itinerary for you.
* NOTE. Prices indicated on this website are shown as a guideline only and may be subject to currency fluctuations, banking fees and other changes outside our control. Pricing information is available in
other currencies
.