Thailand Cooking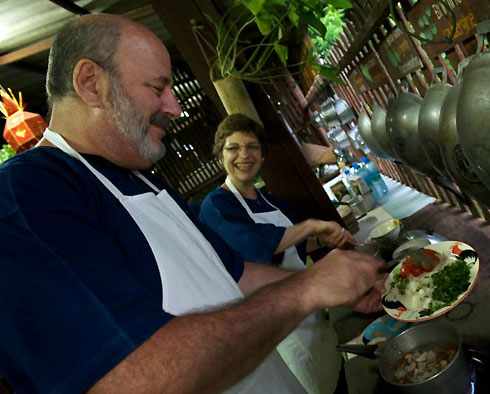 Price upon request
Culinary & Wellness Retreat at Khum Lanna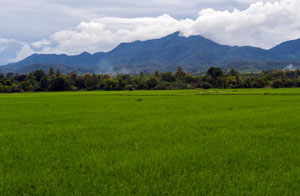 Thai Food has become popular internationally over recent years. Its distinct flavours have gained their own identity and we are even beginning to see an incorporation of Thai flavours in western cuisines. Nowadays, some restaurants may serve you steak and seafood dishes with Thai peanut sauce or Thai spicy salads as a side dish.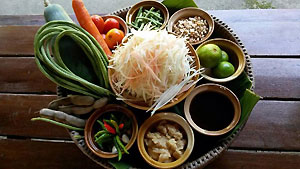 As people grow accustomed to Thai flavours, many are trying to make it to their own taste however, like cooking any cuisine, one must understand the ingredients when cooking Thai food. Understanding how the taste should be and how it evolves as you cook and how to prepare them are essential to any dish.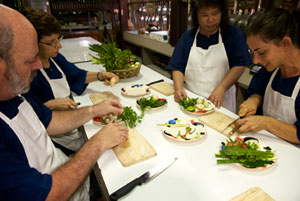 Khum Lanna's culinary & wellness programs focus on cooking Thai dishes in a simple way so that you can recreate them by yourself when you get home to your country. The most important knowledge is to understand the herbs and spices, and you will also learn about their health benefits, flavours and the right quantities to use in different dishes.

The Thai dishes that you will learn in the Khum Lanna cooking class come from the central and northern regions of Thailand.



Sample programmes:

Culinary & Wellness 4 days/ 3 night Program

Day 1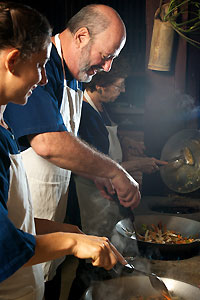 Upon your arrival at Khum Lanna in the late morning, you will be greeted with refreshing herbal juice. After checking into your room, you will relax at your leisure until your first cooking class begins.

At lunch, you will learn how to cook Kao Soi Gai or chicken curry noodles, which is one of the signature dishes in northern Thailand.

The cooking menu:
Herbal tea
Kao Soy
Grilled Pork with Herbs
Pad Kaprao: Sauté spicy chicken & basil
Traditional Thai Fried Rice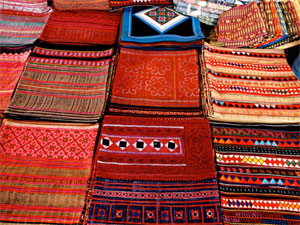 In the late afternoon, visit a local community that is skilful at weaving cotton and silk to make sarongs, scarves and shawls. After that, learn about different kinds of herbs used to make natural medicines at an herbal medicine house. The tour ends at a mushroom farm.

Have a Thai massage in the evening and enjoy a delicious dinner prepared by the Khum Lanna chef dinner. Overnight at Khum Lanna.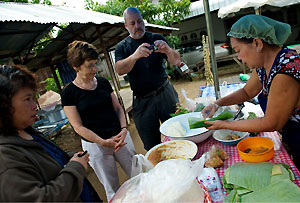 Day 2

The day starts early in the morning. First visit a local market by bicycle to feel the way of life of local people. As you cycle back to Khum Lanna, you can enjoy the morning mists as you pass beautiful evergreen mountains and rice paddies.

Breakfast will be served at Khum Lanna.


After that, an herbal massage class begins. Learn about the healing benefits of the various herbs used in traditional Thai massage. The therapist will teach you how to make an herbal compress which is made from 8 types of herbs including ginger, zingier, lemongrass, plantain, tamarind leaves, soap pod, camphor and green tangerine. The compress will be heated and applied to the body during the massage.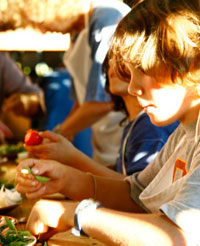 Today's first cooking class will consist of:
Spring Rolls
Thai Grilled Chicken
Som Tum: Green Papaya Salad
Larb: Thai Minced Meat Salad
Pad Thai: Thai Fried Noodle
Thai Ice Tea
In afternoon, you have a choice of taking a foot massage or an herbal steam bath with herbal compress massage.

Your next cooking class starts in the late afternoon. The menu is a combination of curry, soup and stir-fry dishes:
Thai Fish Curry Soufflé
Chicken or Pork Panaeng
Thai Coconut Chicken Soup (Tom Kha Kai)
Chicken & Cashew Nut Stir-Fry.
Sauté Mushrooms
Portions of the dishes we make today will be set aside for you to offer to the Buddhist monks the next morning during the almsgiving ceremony.

Day 3

We will start activities early in the morning with a visit to Wat Pa Archan Mun Temple, a local Buddhist temple known for teaching meditation (your breakfast will be served here).

After giving alms to the monks, you will learn about meditation practice.

Lunch at Khum Lanna. Spend the afternoon at leisure until the next cooking class begins.

The final cooking class will feature classic Thai recipes;
Stuffed Cucumber Soup
Fried fish with Crispy Thai Herbs
Green Chicken Curry
Grilled Meat Salad
Thai Omelet with Vegetable
The class ends with feasting on the food you've prepared while relaxing around the table in an open air dining area.

Day 4

After breakfast, you are free to relax at your leisure or enjoy the morning by riding a bicycle to a nearby village or taking an herbal steam bath.
* NOTE. Prices indicated on this website are shown as a guideline only and may be subject to currency fluctuations, banking fees and other changes outside our control. Pricing information is available in
other currencies
.