Thailand Cooking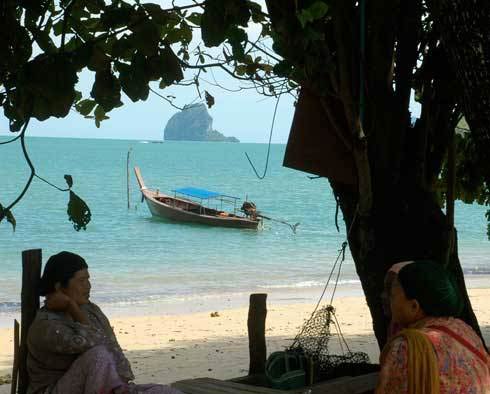 From £326 per person*
Southern Thailand's Community Homestays
Overview
|
4 Days Koh Yao Noi
|
What People Say
|
4 Days Ban Talae Nok & Ta Pae Yoi Villages
|
Koh Phrathong Explorer
Choose where you sleep
Ban Lion Village

Ban Talae Nok Village

Koh Yao Noi Homestay

Nakha Village

Ta Pae Yoi Village

Tung Dap Village

Tung Nang Dam Village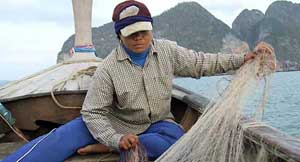 Staying as a guest of a community can be a highly rewarding experience, adding real meaning to a holiday and creating opportunities for a genuine cultural exchange leaving all parties wiser and more enlightened to cultural differences.
Each village has a variety of activities; there is something for people of all ages and abilities. Activities fall into three main categories: cultural, ecotours, and handicrafts. Despite having an itinerary, the beauty of these trips is that many activities just happen naturally as you become part of village life.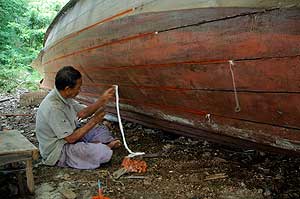 You may find yourself roasting cashew nuts, preparing lunch, doing community aerobics, helping your homestay family make fishing nets, or even playing football on the beach with the locals after a busy day. Sometimes the best experiences aren't planned. Your translator is always on hand to help you communicate and ask questions.
One of the highlights of these programs is a short walk from most villages you will find endless stretches of undeveloped beach, the ideal place to watch the sun set over the tranquil Andaman Sea & Phang Nga Bay. Warm tropical waters and gentle waves make these beaches a great place to swim. In the evening, villagers come to the beach to play football and volleyball, and visitors are welcome to play with the locals. Relaxing and watching for the buffalo that come down to bathe can be equally rewarding.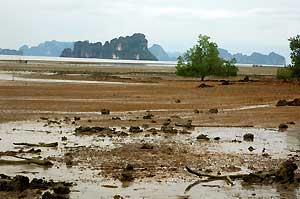 These programs provide local people with a complimentary source of income while still continuing their traditional way of life. By welcoming tourists into their village and seeing them interested in their traditional way of life, culture, and natural surroundings, communities better understand their value. Sustainable, community-led tourism is allowing them to preserve their way of life and conserve their natural resources, which are threatened by developers.
Staying with a host family allows you to take a privileged look into their lives and really connect with the villagers, and you will be made to feel like a member of the family. A translator will be with you during your village stay to allow you to really engage with the villagers on a mutual level.
The homestays are simple and comfortable, and managed by the villagers on a rotation system to ensure that it is fair for all families. The houses are as different as the families who live in them, ranging from traditional wooden Thai style houses to tsunami housing.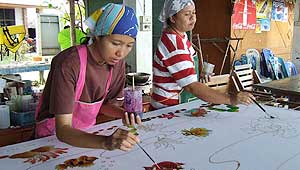 Alternatively, for those of you who want the in-village experience, but are uncertain about staying with a host family, some villages have houses that are free for people to stay in by themselves. Also, there are a number of accommodation options available in the region to meet any budget, which we would be happy to arrange.
Notes
These community home stays can be incorporated into a Symbiosis tailor made holiday to Thailand that can be adapted and tailored to meet your dates, preferences and passions. Please contact one of our bespoke holiday planners to create the ideal itinerary for you.
* NOTE. Prices indicated on this website are shown as a guideline only and may be subject to currency fluctuations, banking fees and other changes outside our control. Pricing information is available in
other currencies
.