Thailand Cooking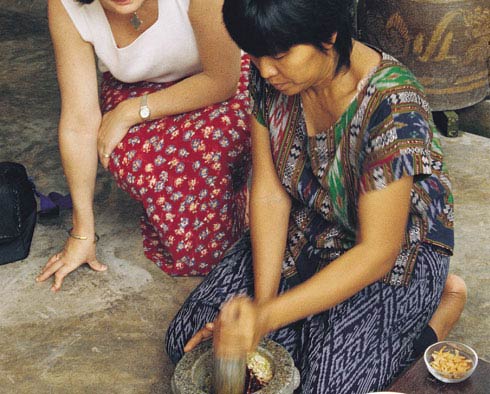 Price upon request
Thai Village Life and Traditional Medicine
Overview
|
Sample Itinerary
Thailand's cultural and social roots are firmly set in the countryside, in fact, when Mahatma Gandhi said of his home country "... the real India is in the villages". He could just as easily have been referring to Thailand, a country whose political and cultural birth was in the "million rice fields" of the ancient Lanna Thai Kingdom.
As such no trip to discover the Thai people and their way of life can really afford to ignore the villages.
On this journey we cross the bridge from a modern and increasingly consumer driven World to a more traditional land, experiencing how the Thai quote s manage to still hold onto their strong cultural identity and superimpose it onto an economic and technologically led lifestyle. By visits to hilltribes in the northern mountains, homestays with traditional Thai families, and by joining in and experiencing the rural life of typical Thai communities, we will learn something of the application today of Thai culture and tradition.
With the gradual homogenisation of the Thai's World into that of the silicon and Coca Cola age, many cultural bridges to the past have been disrupted. One bridge though, as strong today as it ever has been, is traditional medicine, and through this medium we will conclude our exploration of modern/ancient Thai life.
The skills of the village herbalist have an ancient provenance. Beginning in Thailand as much as 2000 years ago with the introduction of Buddhism, this ancient knowledge is still passed on from generation to generation. To visit the village herbalist then, is also a visit to an accumulated past of two eons of study, practice, goodwill, interlect and the adherence to a cultural system that was as workable then as it is now.
Our last few days will be spent with a unique village group, who realised that slash and burn cultivation in the forest (mainly for illegal Cannabis cultivation) was killing their future. Of their own volition they opted for a more sustainable lifestyle, collecting herbs, seeds and other plant medicine products from the forest, as well as cultivating plants for use in traditional medicine on their own land. The villagers formed the In Paeng cooperative as a result, for the promotion of indigenous herbal medicine.
There are now three centres of the In Paeng group in three provinces: Kalasin, Sakon Nakorn and Udorn Thani, with that in Kalasin being the best established with it's own Centre For Indigenous Herbal Massage, herbal grinding machine, fruit juice and herbal preservation home factory.
Notes
This is a tailor made holiday concept which can be adapted and tailored to meet your dates, preferences and passions. Please contact one of our bespoke holiday planners to create the ideal itinerary for you.
* NOTE. Prices indicated on this website are shown as a guideline only and may be subject to currency fluctuations, banking fees and other changes outside our control. Pricing information is available in
other currencies
.