Papua New Guinea Liveaboard Diving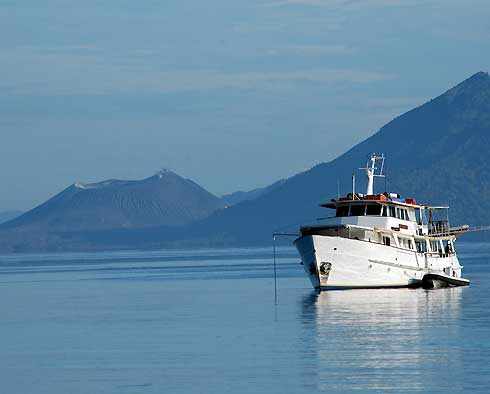 Price upon request
Dive Papua New Guinea with Golden Dawn
Overview
|
Eastern Fields/Coral Sea
|
Milne Bay
|
North Coast PNG
|
Kavieng
Golden Dawn is a beautiful 80 ft dive boat outfitted to accommodate 10 guests in 5 air conditioned cabins, some with ensuite facilities. Taking advantage of the best weather and diving conditions in Papua New Guinea, MV Golden Dawn changes location throughout the year, offering a unique and diverse diving experience.
Golden Dawn's annual schedule of dive destinations moves to different locations around Papua New Guinea to take advantage of the best weather conditions in the different areas. This enables her to offer the kind of varied and exciting diving that is consistent with PNG's reputation.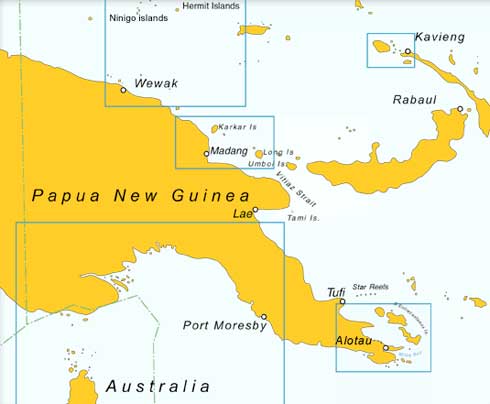 From July through September Golden Dawn's 10-day cruises from Madang and Wewak take the divers to Hermit, Ninigo and Bagabag Islands where surprises such as manta rays, turtles, and on ocassion Orcas have been spotted. "Muck Diving" is also an opportunity to see some of the rare species.
To kick the adrenline into overdrive, Golden Dawn's captain, Craig De Wit, has added some shark feeding that is truly a spectacular event. Our experiences at all of these sites have provided priceless memories.
From November through to December and April through to May, Golden Dawn heads south to the Coral Sea... prime time for this area. On these cruises, you will find the waters of the barrier reef system around Port Moresby teeming with beautiful flora and fauna to satisfy the keenest sports diver or the most dedicated underwater photographer, with Mantas, Sharks and Turtles.
During March, June and October, Golden Dawn goes hunting mantas in the southern Milne Bay area.
Notes
This dive cruise can be incorporated into a Symbiosis tailor made holiday to Papua New Guinea that can be adapted and tailored to meet your dates, preferences and passions. Please contact one of our bespoke holiday planners to create the ideal itinerary for you.
* NOTE. Prices indicated on this website are shown as a guideline only and may be subject to currency fluctuations, banking fees and other changes outside our control. Pricing information is available in
other currencies
.