Papua New Guinea Liveaboard Diving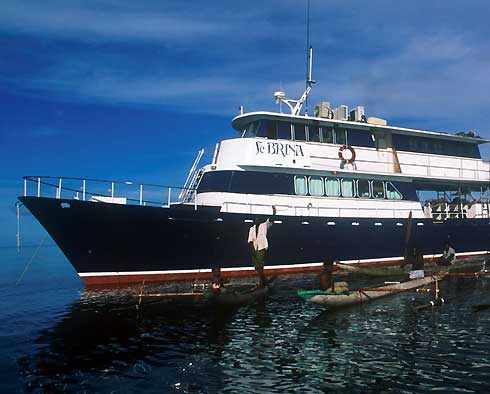 Price upon request
Dive Papua New Guinea with Febrina
Overview
|
Walindi/Walindi
|
Walindi/Rabaul
|
Rabaul/Rabaul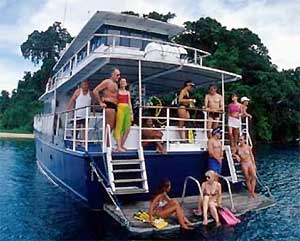 If you're the type who loves to enjoy five dives per day, interrupted only by the occasional hearty meal and chance to relax, then MV Febrina is the choice for you.
FeBrina delivers non-stop action for the dive fanatic, especially the dedicated underwater photographer.
MV FeBrina cruises from Walindi Plantation Resort, the renowned dive resort located in Kimbe Bay on the North Coast of New Britain, Papua New Guinea. Walindi, with its fern draped bungalows nestled amongst beach front rain forest, is a perfect home base from which to begin and/or end your FeBrina dive trip.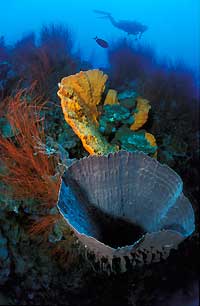 This superb live-aboard dive vessel is specifically outfitted to allow divers access to the reefs surrounding West New Britain and New Ireland, in Papua New Guinea's two main islands.
The service aboard M.V. Febrina is of high standard and the owner / skipper, Alan Raabe, ensures every trip is a unique and wonderful adventure.
In addition to the best diving in Kimbe Bay, FeBrina reaches well beyond the range of day trips to areas not otherwise accessible to scuba divers, such as the Witu Islands, Father's Reefs, Rabaul, Duke of York Islands and Kavieng in northern New Ireland. During certain times of the year, FeBrina offers special 10 and 14 day excursions to the outer reefs, in addition to the usual one week trips.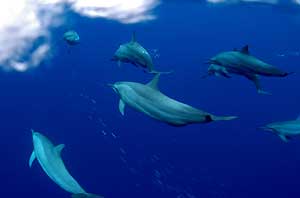 Environmentally conscious, FeBrina ties up to permanent moorings on top of the reef thereby eliminating any damage to the delicate substrate. Ample back deck area provides easy access to your dive gear and plenty of room to kit up, and attentive dive crew are on hand to assist divers with camera gear... the next thing you know you are in the water.
"Every dive will be a new experience."
Note: Environmental and Safety Fee payable in advance with final payment, currently $6 per person/per night (subject to change).

2 single cabins available on any one trip.
Inclusions: Accommodation on board MV FeBrina, all meals, four or five dives per day, filled tanks (air), weights and weight belt, airport transfers on day of departure and disembarkation, final night dinner at Walindi Resort or on board depending on itinerary, daily light laundry.

Departure time is no earlier than 6pm on the first day, and disembarkation is no later than 9am on the final day.

NITROX IS AVAILABLE: Enquire about trip nitrox packages and save.
Notes
This dive cruise can be incorporated into a Symbiosis tailor made holiday to Papua New Guinea that can be adapted and tailored to meet your dates, preferences and passions. Please contact one of our bespoke holiday planners to create the ideal itinerary for you.
* NOTE. Prices indicated on this website are shown as a guideline only and may be subject to currency fluctuations, banking fees and other changes outside our control. Pricing information is available in
other currencies
.