Papua New Guinea Cultural Discovery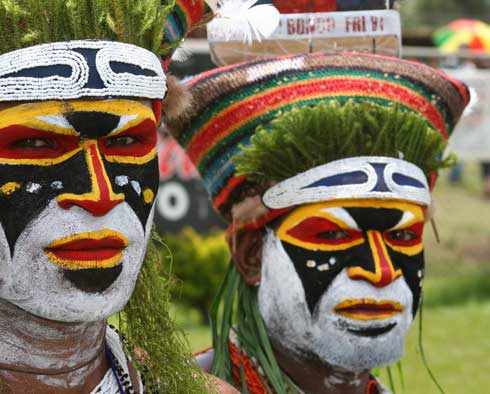 Price upon request
Tumbuna Sing-Sing
Overview
|
Tumbuna Singsing Tour
Choose where you sleep
Ambua Lodge

Karawari Lodge

Rondon Ridge

RV Sepik Spirit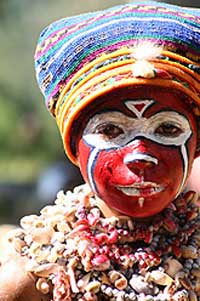 The 'Tumbuna' Show (Tok Pisin for ancestors) is held annually in the beautiful Paiyagona Valley, a 45 minute drive from Mount Hagen.

The show is attended by over 300 tribesmen and women from more than 15 different tribes in the highlands and coastal areas of the mainland. The show is "small" in comparison to the more famous provincial shows, but its relaxed intimacy and friendliness, combined with its stunning village location make it one of the most memorable shows in PNG. Guests will be able to watch the groups dress up and prepare their bilas (traditional dress) before the dancing starts, and are then free to mingle with the performers and even take part in the festivities.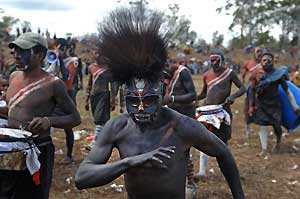 In true "Tumbuna" style for a celebration of this nature, a big "mumu" (underground oven) is fired up for lunch, and guests are free to explore the village and socialise with the local residents. The Tumbuna Show is a grand celebration of culture and tradition - celebrating 'pasin bilong tumbuna,' - the way of the ancestors.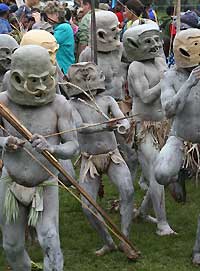 Our "Tumbuna Show Tour" is an unescorted 12 day / 11 night program beginning in Port Moresby. From there you will fly with Air Niugini to Tari for 3 nights at our award winning eco-lodge - Ambua - home of the flamboyant Huli Wigmen. During your stay at Ambua, you will learn all about this fascinating culture and have the opportunity to see rare Birds of Paradise during morning birding tours.

From the Southern Highlands we fly you across the majestic Central Ranges into the lowlands of the Sepik Basin for a night at Karawari Lodge before boarding the "floating lodge", the MV Sepik Spirit. Your 3-night Sepik cruise explores the many waterways, villages and cultures of the Sepik River and its tributaries.

The highlight and grand finale of the tour is, of course, the "Tumbuna Show", so after an unforgettable Sepik cruise we fly you to Rondon Ridge, Mount Hagen where you spend a full day in the Paiyagona Valley immersed in the "Tumbuna" festivities.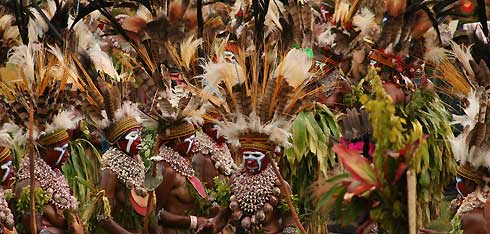 * NOTE. Prices indicated on this website are shown as a guideline only and may be subject to currency fluctuations, banking fees and other changes outside our control. Pricing information is available in
other currencies
.