Laos Trekking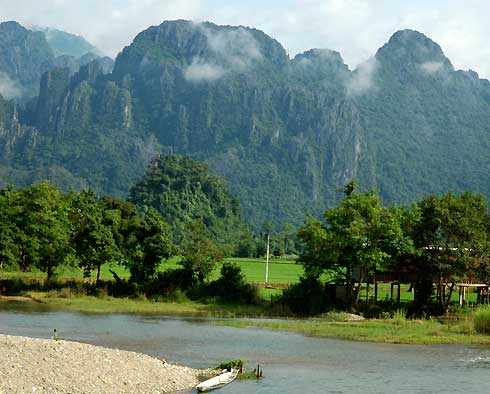 From £1257 per person*
Laos Ancient & Wild
Overview
|
Sample 2 Week Itinerary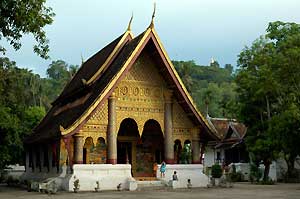 Tailor your own adventure to explore one of the world's last unspoiled treasures. Laos is something of a rustic country trapped in a time warp. It is a country of jungles, mountains and valleys frothing with mist, and a tiny population of 4 million that includes many colourful ethnic minority tribes. Laos is also a land of saffron-robed monks and ancient temples that are still revered in a devout Buddhist society.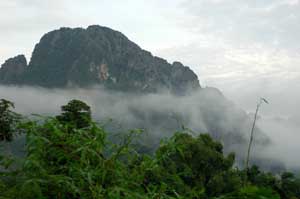 Trek through mountains and lush rainforests, encounter hilltribe minority villages, ride and elephant, try rock climbing on towering karst limestone cliffs, kayak or go white water rafting down pristine rivers, and explore the stunning ancient city of Luang Prabang, now a World Heritage site.
Best time to go
Laos can be visited most of the year round. The best overall time for visiting Laos is between November and March, during these months it rains the least and it is not too hot. During the hot season April to May there may be some smoke build up due to the annual slash and burn techniques used in Northern Laos.
How this holiday makes a difference
All of the accommodation featured in this tour has been chosen for its responsible environmental policies. In particular the Ban Pako Eco Lodge produces its own energy by the use of a solar cell system. Linen is not washed everyday and the lodge has responsible waste management and recycling facilities.
Similarly, accommodation at the Lao Spirit Resort has environmentally responsible policies. All of the bungalows in the resort are traditional Laotian Style Houses. They were carefully disassembled and rebuilt by experienced Laotian craftsmen on the Lao Spirit property, ensuring these wonderful antique, wooden houses a solid future. To conserve energy and reduce carbon emissions there are no electrical appliances like air conditioning or television at the resort.
The activities and accommodation in this itinerary are designed to benefit local communities in a socially responsible manner. For example, Ban Pako runs its own development program for the surrounding villages. They are helping increase the living standards of the local villagers by funding projects in the communities such as growing vegetables, farming and improving the small schools in the area. As a guest at Ban Pako a percentage of your money goes directly to the village fund.
The Organic Farm is another example of community based tourism. This community development project provides employment, information and training to preserve traditional Lao farming practices. It also sponsors the school bus project, which delivers students from 3 remote villages to the secondary schools in Vang Vieng. This tour involves trekking into some remote villages in Lao. To minimize impact on these communities and to ensure sustainable tourism is implemented a percentage of the funds raised from the treks are used to support the communities visited on a trek. A village fund is also implemented and is aimed at providing financial assistance towards improving the reforestation of the local area. The money collected trough the village fund can be used only for infrastructure such as water supply, irrigation, communication systems and related fields that profit all members of a community.

Notes
This is a tailor made holiday concept which can be adapted and tailored to meet your dates, preferences and passions. Please contact one of our bespoke holiday planners to create the ideal itinerary for you.
* NOTE. Prices indicated on this website are shown as a guideline only and may be subject to currency fluctuations, banking fees and other changes outside our control. Pricing information is available in
other currencies
.